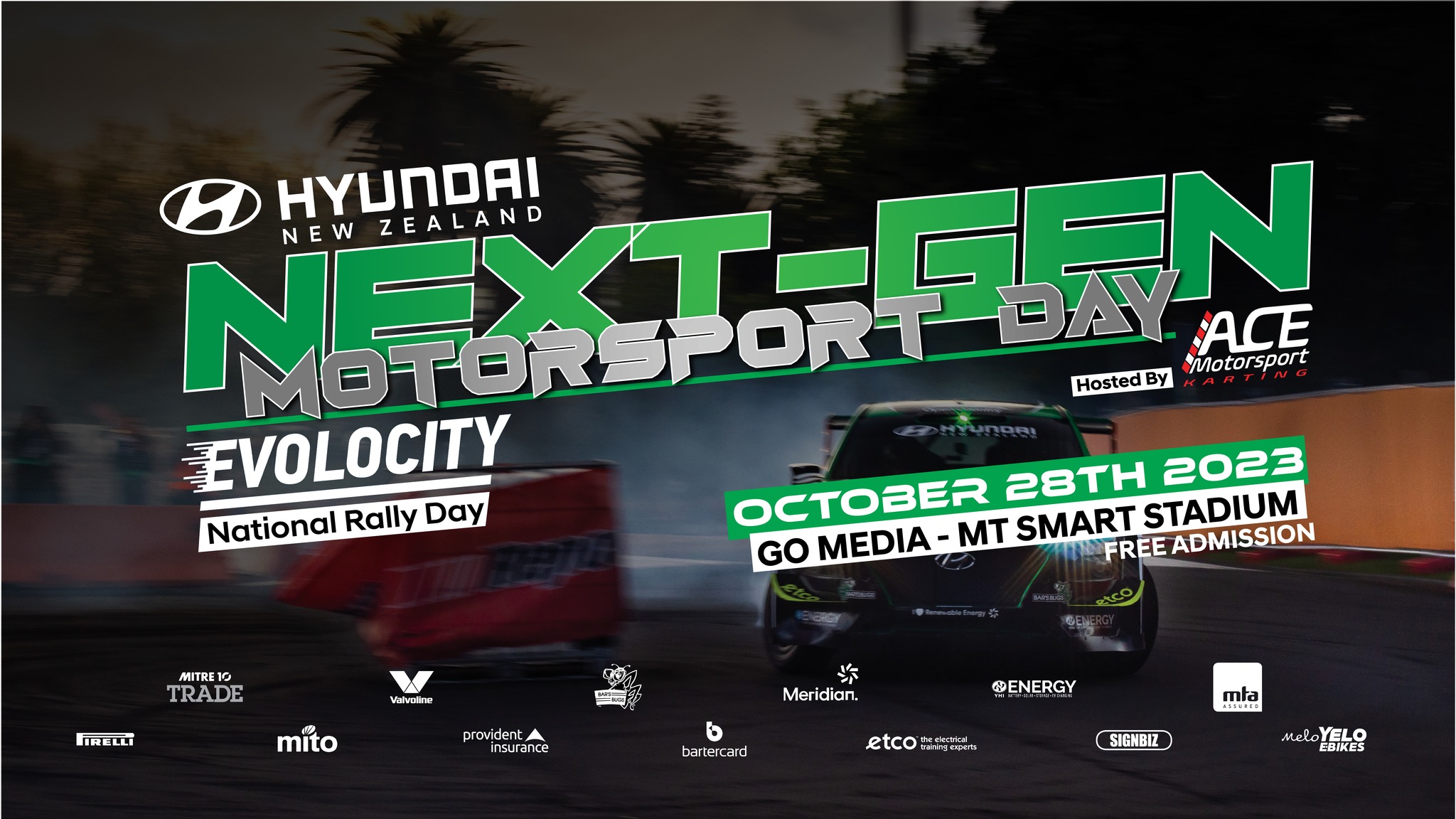 Hayden Paddon launches Auckland Motorsport Spectacle
Recently awarded FIA European Rally Champion Hayden Paddon has launched an Auckland motorsport spectacle to be run on October 28th at Go Media Mt Smart Stadium. The 'Next-Gen Motorsport Day' showcases future technology and talent in the motorsport industry, headlined by Paddon's world's first electric rally car.
Hosted by ACE Motorsport, a commercial go-kart track on the west side of Mt Smart Stadium. The event will feature on-track action from the Hyundai Kona EV rally car and the 2022 Rally New Zealand WRC2 winning Hyundai i20 rally2. Alongside invitational demonstrations from the Auckland University FSAE kart and a Semog Crosscar.
While off-track, the public can enjoy interactive challenges such as race simulators, tyre change challenges and more from numerous displays.
"This free public event is a family-friendly display of motorsport in the Auckland region. Our team are organising plenty of entertainment for an exciting afternoon. We encourage you to join us at Go Media Mt Smart Stadium to enjoy the action." Comments Paddon.
One of the entertainment pieces will be the Heart Kids NZ celebrity go-kart race. Where 10 sports and media personalities race Paddon for a deserving cause. While the competitors are being confirmed, some surprising names could feature on the grid.
Adding to the day is the EVolocity National Rally Day, where high school students from across the country will race their electric karts on the track. Designed and built in their respective classrooms, expect some creative design philosophies.
The Hyundai New Zealand Next-Gen Motorsport Day is free admission. Gates open at 10 am and the public is encouraged to join us from 12pm to enjoy the afternoon's entertainment.
Find out more here: https://paddonrallysport.co.nz/next-gen-day/