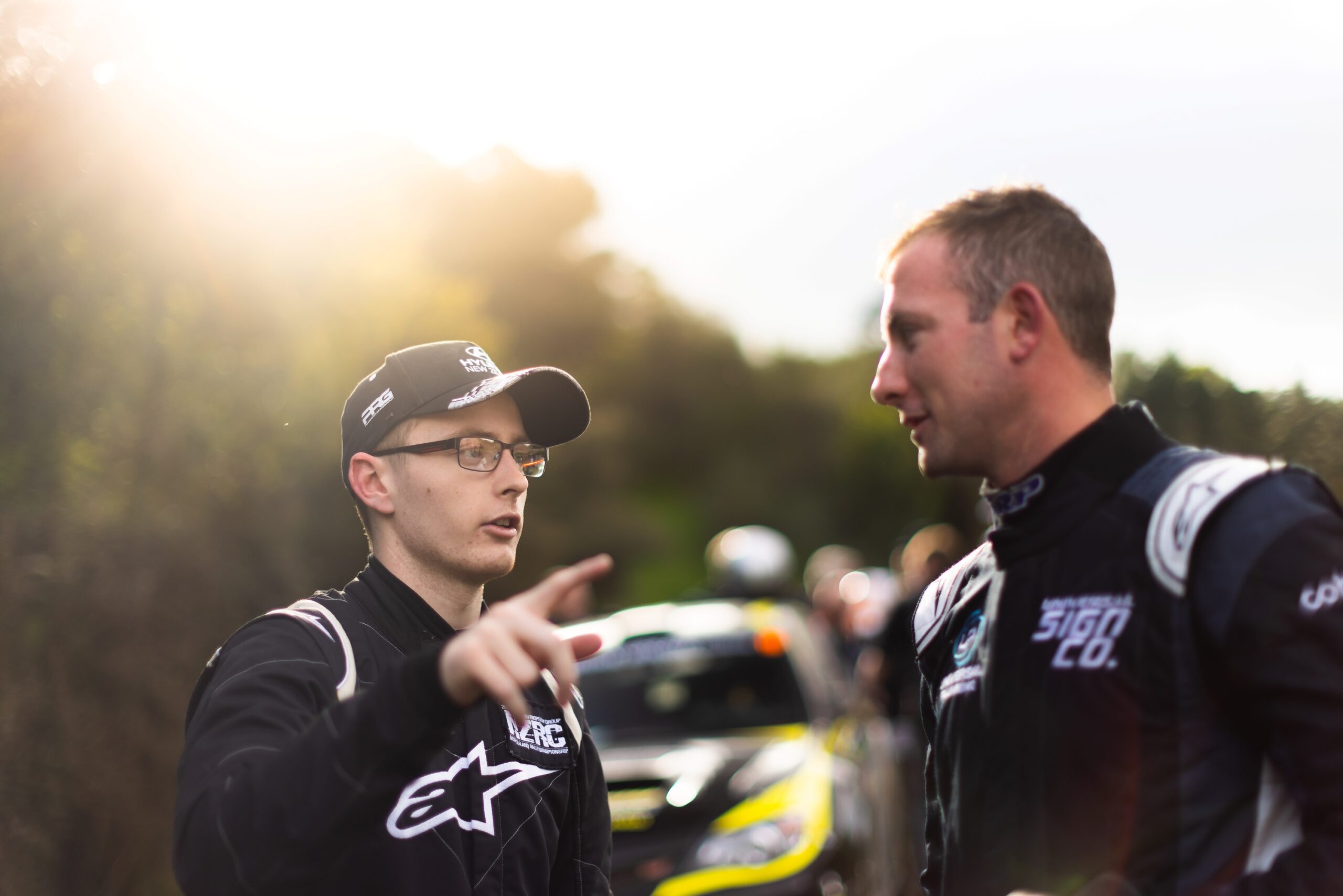 Rally New Zealand Co-Driver Academy returns for 2023
After four years away, Rally of New Zealand is proud to announce the highly successful Rally New Zealand Co-Drivers Academy will return in 2023.
The academy, which is aimed at developing Kiwi co-driving talent, will take on six co-drivers and will be held in Auckland on November 3-5.
Rally New Zealand has once again enlisted highly regarded professional co-drivers Alex and Rhianon Gelsomino as tutors for the three-day academy. The couple both call the USA home, but have plenty of history rallying in New Zealand, Alex alongside the late Ken Block for multiple NZRC and WRC events, while Rhianon has taken an NZRC round victory alongside her brother Brendan Reeves as well as a full APRC campaign alongside Emma Gilmour.
The Rally New Zealand Co-Drivers Academy was run for the first time in 2017 and through three years have trained 18 co-drivers before pandemic restrictions made the academy logistically impossible. For the first time in 2023, the course also comes with the official endorsement of Motorsport New Zealand.
Successful applicants will learn about all aspects of co-driving at a professional level, including pre-event preparation as well as an emphasis on writing, preparing and reviewing pace notes.
"We're thrilled to be able to announce the return of the Co-Drivers Academy," says Paul Mallard, Rally of New Zealand Chairman. "We've seen multiple success stories across the 18 participants to date and to have the ability to bring another six co-drivers through a proven world class course is an exciting prospect."
"OzRallyPro is extremely excited to be coming back to New Zealand to run the 2023 Rally New Zealand Co-driver Academy. This will be the 4th academy, after a break for the last 3 years, due to Covid. It was great to get to NZ a few months ago, to run 2 group co-driver classes and many of these students, will be perfect candidates for the academy. We are very much looking forward to training this year's 6 successful applicants," commented Rhianon Gelsomino.
"The Rally New Zealand Co-drivers academy was a fantastic experience and hugely helped my career. Having the chance to spend 3 days working with the Gelsominos was fantastic. It was great to learn from them as they showed us what it takes to be a professional co-driver. It was also great to see the different ways events are run around the world, and to learn all about the different aspects of being a co-driver. The post-academy help from the Gelsominos was also great, as they are always happy to answer any questions, as well as having the booklet we received at the academy to refer back to. All in all an awesome experience that helped to step my co-driving up a level.," said 2019 Academy graduate Jared Hudson, who has gone on to win rallies in four different countries since completing the academy.
"We all know that when we think of rallying, we think of the crew and a co-driver forms just as big a part of that crew as the driver," added Motorsport New Zealand CEO Elton Goonan.
"It's awesome for rallying in New Zealand to see the return of the Co-Drivers Academy which will provide the 6 successful applicants with the opportunity to continue to grow and develop as a co-driver and continue to cement New Zealand's place as a breeding ground for motorsport talent."
Applications for the Rally of New Zealand Co-Driving Academy close on Friday 6 October, with the six positions to be announced in due course.
For further information please contact:
Email: info@rallynz.org.nz
Applications are now open and close at 5pm on Friday 6 October 2023
Applicants must have experience with safety/pace notes and ideally at an NZRC or higher level.
To apply please send a PDF CV of your current co-driving experience along with a covering letter detailing your future goals and why you should be considered for the Academy
Applications are to be sent via email to "The Chairman Rally of New Zealand" info@rallynz.org.nz
The course cost is heavily subsidised through sponsor contributions. A cost per successful applicant of $500 applies. This course includes airport transfers in Auckland, accommodation on November 3 & 4, and meals.