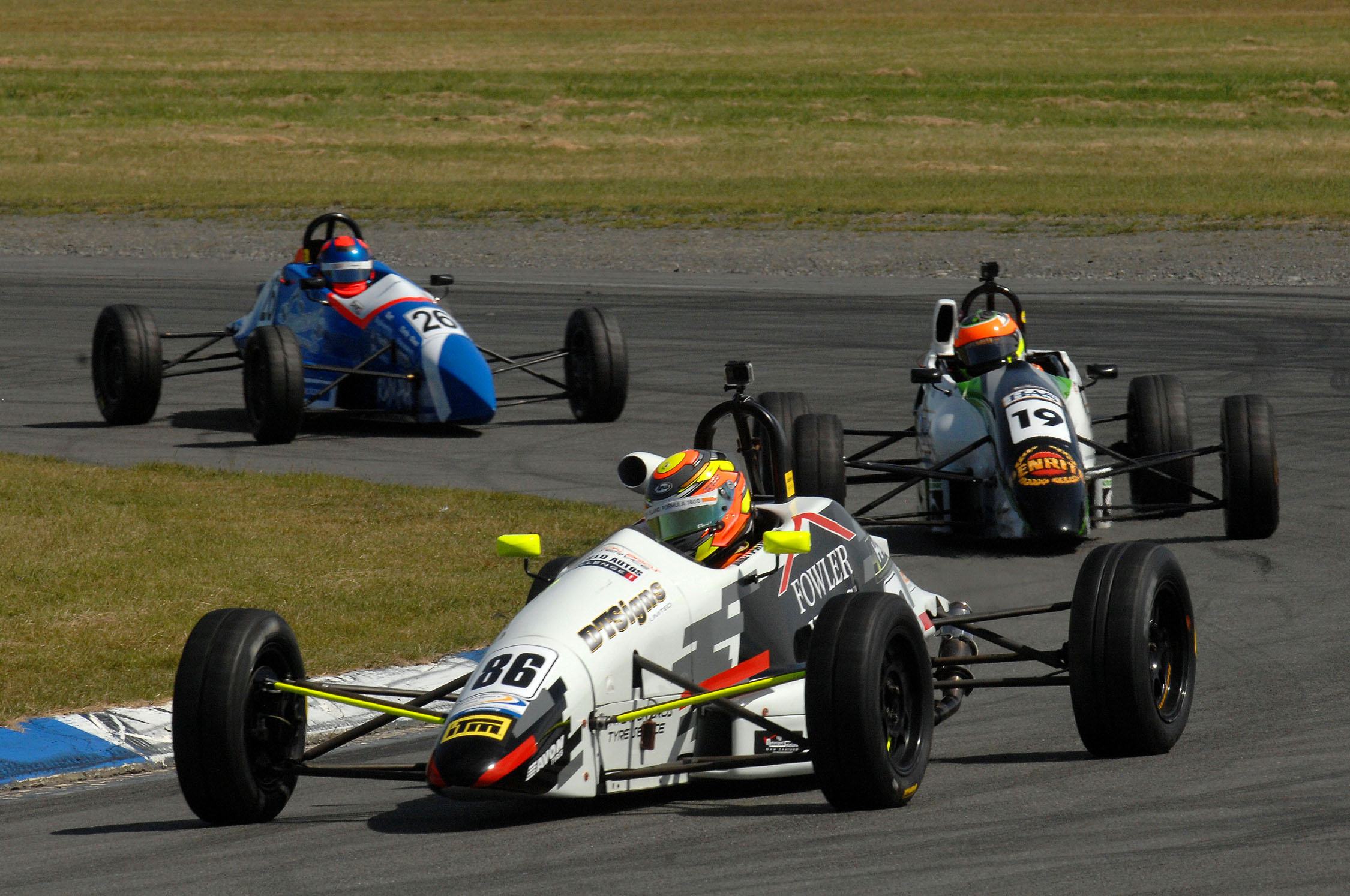 Paterson looks to consolidate early lead in South Island F1600 Championship this weekend
Christchurch's Bailey Paterson will look to extend his early lead in the 2019/20 South Island Formula 1600 Championship at the second round in Timaru on Saturday. Timaru International Raceway host the second of seven rounds with up to 20 cars expected to take the grid.
Paterson (Van Diemen Stealth) had the perfect start to the series at the opening round with fastest qualifying lap and three race wins.
He will have to contend with half-a-dozen rivals all vying for podiums. Dunedin's Cameron Freeman (Van Diemen RF92) twice finished runner up and is just 26 points behind Paterson. Christchurch's Steve Donaldson (Van Diemen RF90) took two third placings but a DNF in the opening race sees him sixth overall.
Rookie standout Zac Christensen (Van Diemen RF92) gave notice to rivals with a well earned second place in the final feature race and sits third overall, nine points behind Freeman. Previously competing in kartsport, Christensen has gained valuable experience over the winter competing in the North Island Formula First Winter Series.
Within the category, there are three separate Classes. Leading Class 1 (post-2000) Steve Edwards (Mygale) is unable to make the grid which will open the way for Grant Campbell (Van Diemen RF03) to take over the Class lead.
Paterson leads Class 2 (1990-99 year of manufacture) from Cameron and Christensen.
Rookie Ryan Low (Van Diemen RF88) leads Noel Atley (Crossle 55F) in the Historic Class 3 (pre-1990) with Andy Downs (Lola 642E) ready to pounce in third.
Drivers face qualifying and three races at the one-day South Canterbury Car Club meeting with 40-points available for each race win. At stake for the overall Championship winner is the opportunity to compete in the US Formula 4 Championship in the USA with New Zealand team Crosslink Kiwi Motorsport who offer a substantially discounted rate for the season.
Prepared by Benjamin Carrell