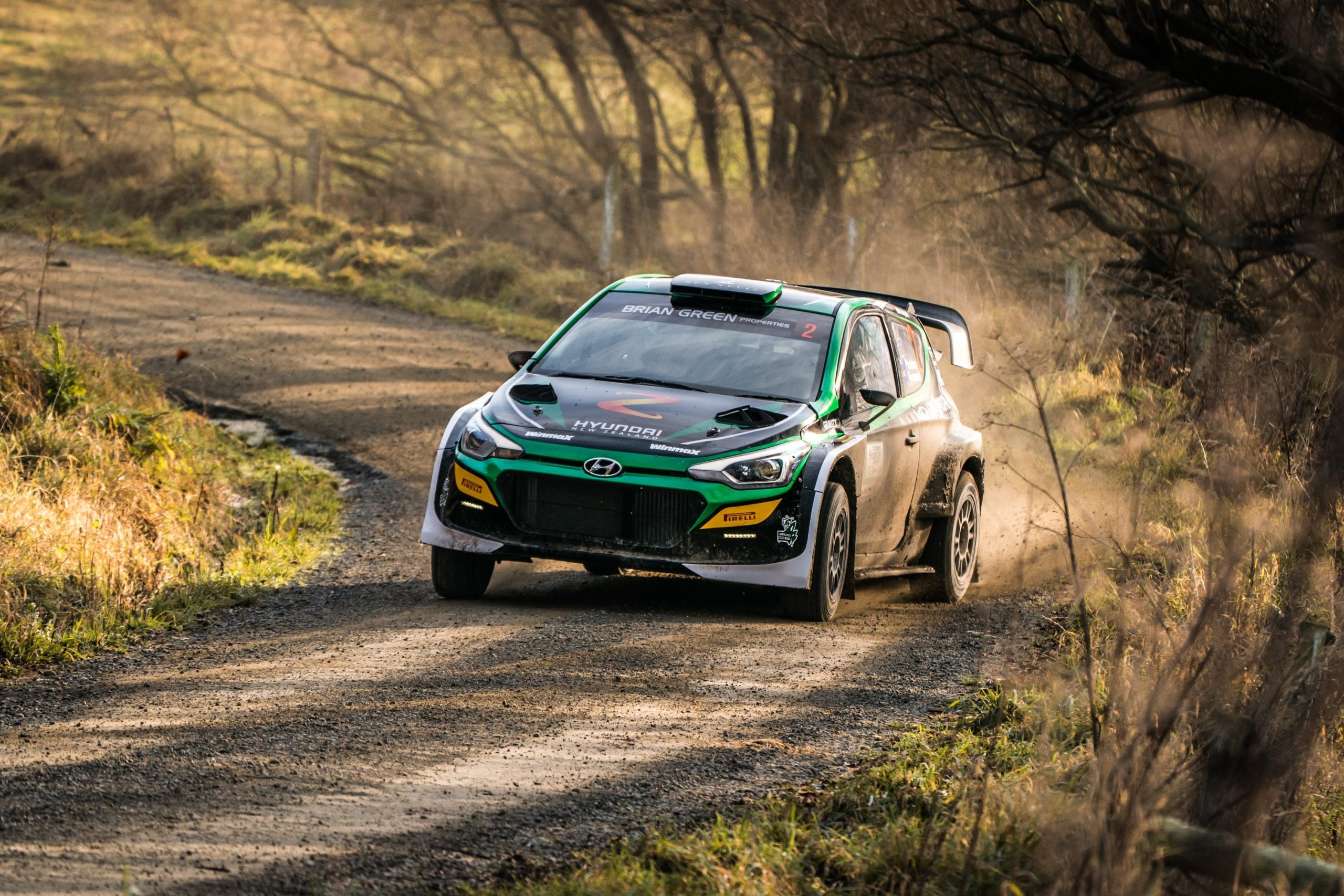 Paddon masters South Canterbury in drama-filled day
Hayden Paddon has won the Stadium Finance Rally South Canterbury and in doing so put one hand on the 2021 Brian Green Property Group New Zealand Rally Championship.
The Hyundai New Zealand driver blitzed the field again in what proved yet another drama-filled and chaotic event on the fast gravel roads in South Canterbury to have an all but unassailable championship lead with two rounds two go.
Paddon survived slippery conditions in the morning and kept his nose clean on a day which saw a huge number of competitors run into problems.
Ben Hunt was second in his Hydraulink Subaru – finishing 3:25.9s behind Paddon.
Regan Ross drove another steady rally to secure the final spot on the podium in his Virgin White Ford Fiesta R5 while Quentin Palmer finished a terrific fourth overall while claiming line honours in the Rally Challenge class in his Mitsubishi.
Jeff Judd was the overall 2WD champion in his Ford Escort, finishing 26.8 seconds in front of Wayne Pittams in another Escort.
The day was marred by drama – the talented Robbie Stokes perished on the opening test due to over-heating in his Stokes Motorsport Ford Fiesta.
Emma Gilmour (Vantage Suzuki) and Kingsley Jones (Auckland Denture Clinic Skoda) were forced out on the second stage of the day with mechanical failures while Josh Marston's day was ruined when he collected a stray cow that had got loose from a nearby paddock. His RDL Holden was too badly damaged to continue.
Raana Horan was another to be bitten – he slid off the road right at the finish of stage eight and was stuck for around 20 minutes. He had been sitting comfortably in second place at the time in his Generator Rental Services Skoda R5.
Matt Summerfield withdrew on stage eight as well with a mechanical failure – the third straight event where he has seen a solid result slip through his fingers towards the end of the day.
Todd Bawden survived some mechanical gremlins to win class 1A in his older style Mitsubishi.
Dylan Thomson grabbed a comfortable win in the FIA Group N 2WD class in his Ford Fiesta.
Pittams triumphed in the Open 2WD class while Judd won the Historic 2WD ahead of Anthony Jones in another Ford Escort.
Palmer's dominance saw him take victory in the Rally Challenge class by 1:30.8s from Andy Martin (Subaru) and Wayne Muckle (Mitsubishi) – all in 4WD cars.
Sean Haggerty was fourth in his Subaru but was the first of the Group A Challenge entrants.
Tim Smith won the Rally Challenge 2WD class in his Toyota Starlet and finished an incredible third overall in 2WD to earn the Dunlop Drive of the Rally.
The championship heads north to Hawke's Bay next month before finishing at Coromandel in early September.