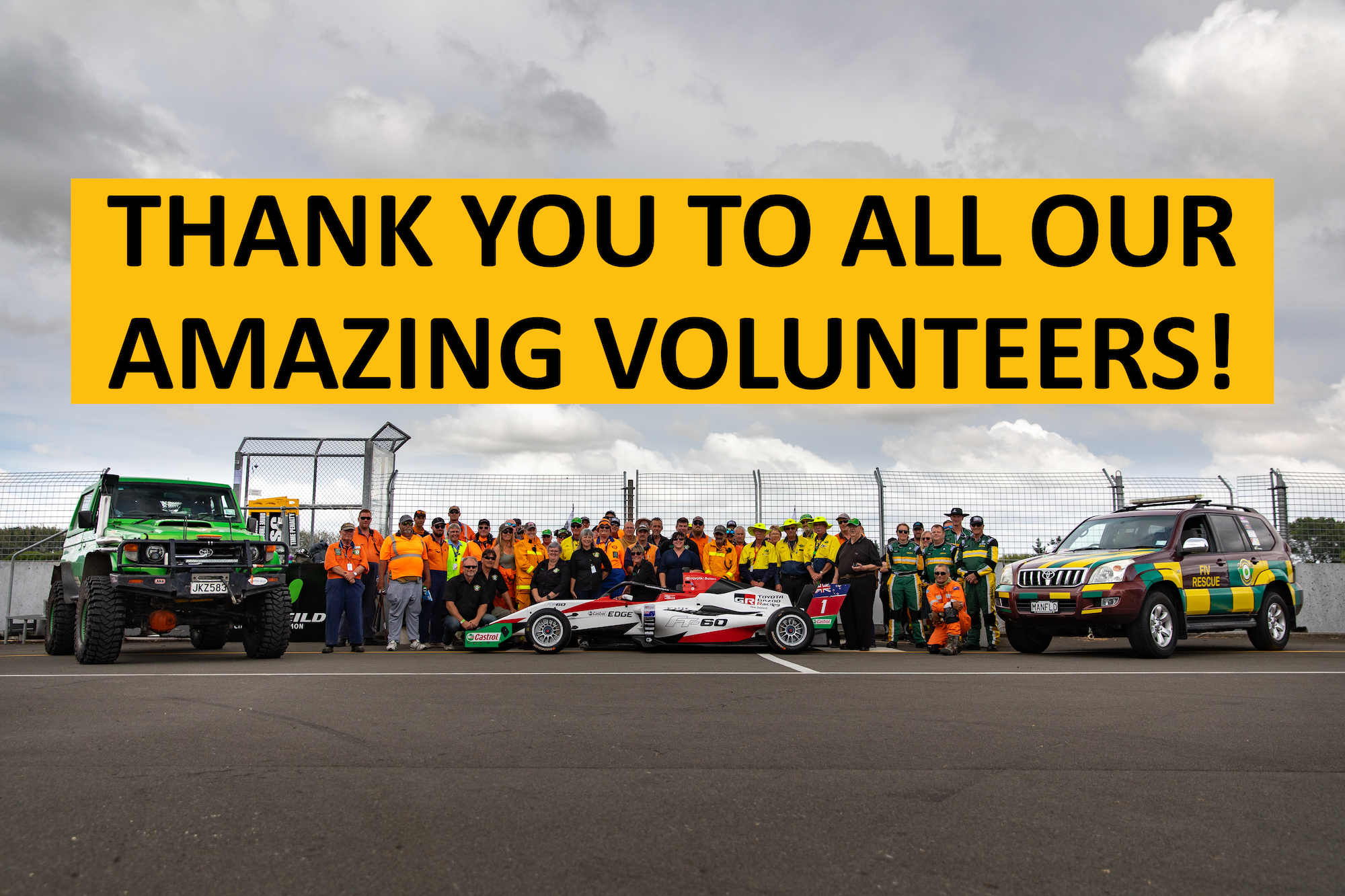 MotorSport New Zealand celebrates volunteers' contribution to the sport
MotorSport New Zealand is once again marking National Volunteer Week by celebrating the volunteers that make motorsport possible in New Zealand.
As the FIA recognised governing body for motorsport in New Zealand, MotorSport New Zealand permits around 590 events every year for its just under 5,000 competitors. With just a small office team of nine employees, the over 1000-strong cohort of volunteers up and down New Zealand are critical to making motorsport a success.
MotorSport New Zealand CEO, Elton Goonan, says the organisation is continually striving to improve how volunteer's contribution to the sport is recognised as well as ensuring they're best equipped to stay safe and enjoy their often-long days at events.
"The recognition, safety and level of enjoyment our volunteers get vital to the success of motorsport," said Goonan.
"As a competitor myself, I fully understand just how important our volunteers are for allowing competitors to enjoy our sport.
"We often ask a lot of our volunteers, with back-to-back-to-back events which take place in the blistering sun or pouring rain. And yet they continue to keep coming back and make it all possible and because of this we owe them a massive thanks!"
MotorSport New Zealand has also invested in improving not only the tools volunteers are given to do their jobs but their safety too. A full-time trainer, Bruce Wilson, has been developing courses for all levels of volunteers which have started being rolled out this year.
The online volunteer training has made education more flexible and accessible for volunteers and the positive results of this are already being seen by MotorSport New Zealand and competitors alike.
MotorSport New Zealand further highlights how important volunteers are to the sport with the Volunteer Advisory Commission that reports and advises directly to the board on all matters relating to volunteers.
Goonan concludes with a word of encouragement to all competitors to give volunteering a go.
"I want to encourage all of our competitors to give back to motorsport and spend a day or two each year volunteering at your local club's events if you don't already.
"If all of us competitors, me included, can get out there and wave a flag, help the assembly grid crews or sweep the track with the recovery team that's an extra couple of thousand volunteers participating each year which will make a massive difference."
MotorSport New Zealand will continue to highlight volunteers during the week on their social media channels. National Volunteer Week concludes on 26 June.
Photo Credit: Aaron Mai