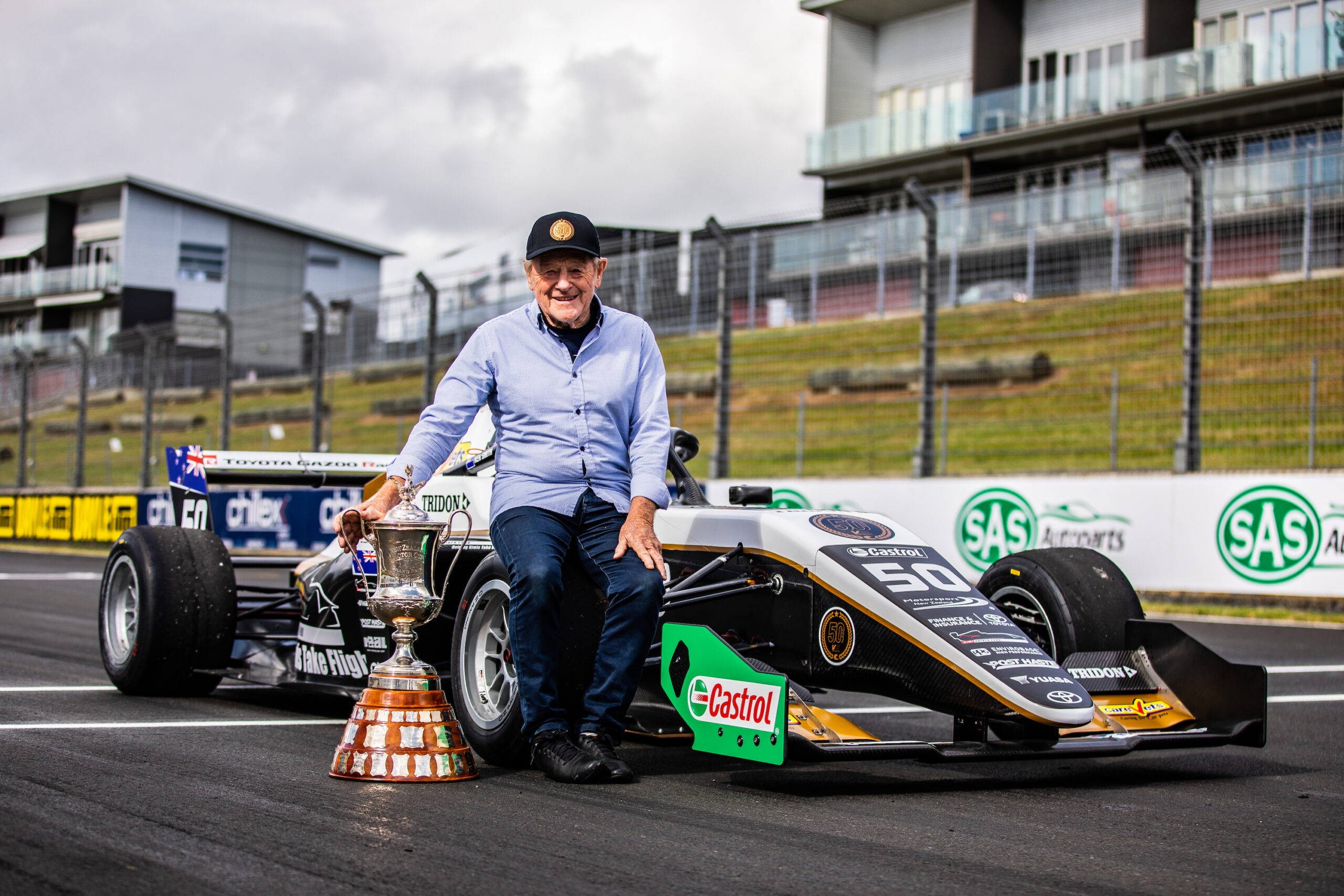 NZ Motor Cup returns to New Zealand Grand Prix podium
MotorSport New Zealand and New Zealand International Grand Prix Inc. have reached an agreement to return to awarding the prestigious NZ Motor Cup to the winner of the New Zealand Grand Prix race.
The agreement, which will take effect this weekend at Hampton Downs, will see the NZ Motor Cup awarded to the New Zealand Grand Prix winner for the first time since 1991 in the cup's 100th year.
First awarded in 1921 the NZ Motor Cup was contested for annually on Muriwai beach in a 50-mile race known as the Australasian Beach Championship. In 1928 the cup was won outright by R B Wilson, who donated it to New Zealand International Grand Prix Inc. to be used for the New Zealand Grand Prix events which were held in the Auckland region at the time.
Since 1991 it was contested periodically at Pukekohe before becoming a mainstay of the Toyota Racing Series from 2006. In its 100-year history, the names that adorn the cup are some of the biggest in world motorsport including Keke Rosberg, Jack Brabham, Graham Hill, Jackie Stewart, John Surtees, Bruce McLaren, Stirling Moss and Chris Amon.
In its more recent history, many Kiwis have had their names etched into its history such as multiple-time winners Greg Murphy, Craig Baird, Simon Wills, David Oxton, Mitch Evans and Ken Smith. Other winners of note include Nick Cassidy, Marcus Armstrong and its most recent winner Liam Lawson.
The New Zealand International Grand Prix Chairman, Willard Martin said "The NZIGP club is delighted that this historic trophy in its 100th year returns to honour the winner of the NZ Grand Prix Race"
A similar sentiment was shared by MotorSport New Zealand President, Wayne Christie.
"We're thrilled to have reached an agreement with NZIGP to bring the NZ Motor Cup back to the New Zealand Grand Prix podium," said Christie.
"This year's event is already incredibly special and the return of the NZ Motor Cup will add an enormous amount of prestige to it being its 100th year."
The New Zealand Grand Prix will take place this Sunday at Hampton Downs. The lights are set to go out on at 5:20pm with live coverage available on Spark Sport for those unable to make it to the track.