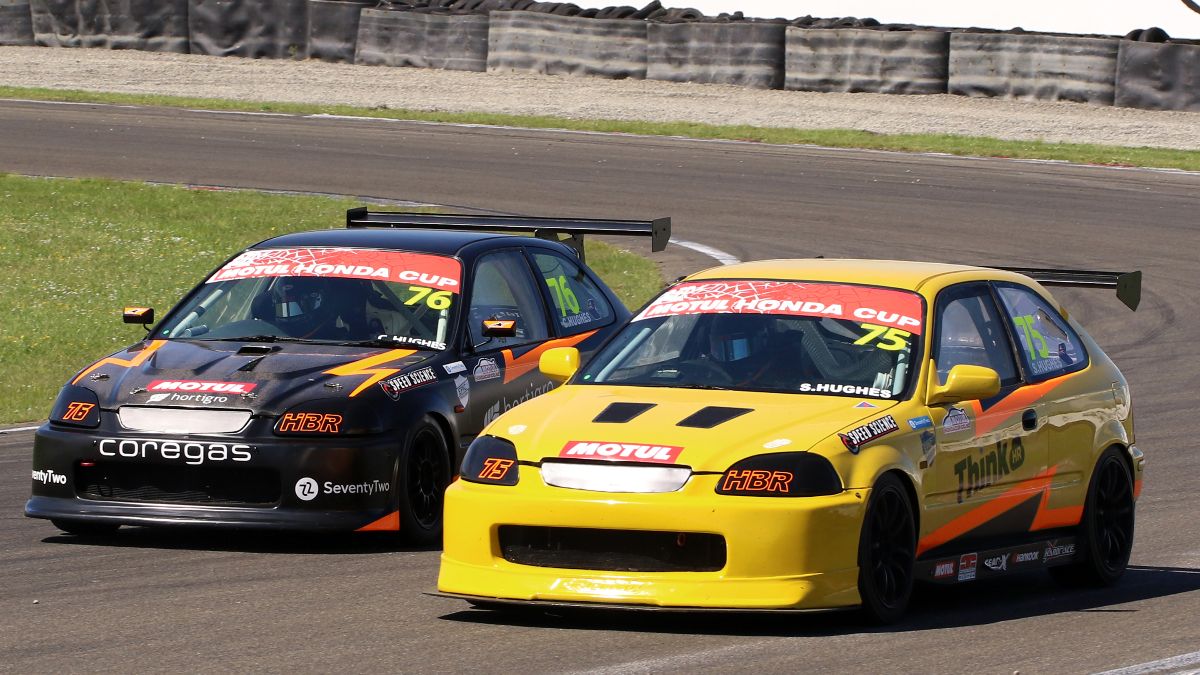 Hughes ahead as Motul Honda Cup heads to NZGP
After two rounds of the 2020-2021 Motul Honda Cup series, it's Steve Hughes who leads the experienced hands Greg Spark and Andrew Johnston heading into the third round of the championship this weekend at the New Zealand Grand Prix.
Spark took his debut series win at the first round at the Circuit Chris Amon, Manfeild recently but it was Johnston who left the Manawatu with the series lead. A solid weekend at Pukekohe Park saw Hughes move to the overall points lead in his yellow Civic.
Mike Hoeft sits in fourth place with Chris Hughes – brother of Steve – rounding out the top five in a closely fought series battle heading into the GP weekend.
It's only the second time the Honda Cup racers have raced on the long track, having raced regularly at Hampton Downs since it opened. They were one of the very first categories to race in a domestic meeting when the national track opened more than ten years ago and they are looking forward to stretching the surprisingly fast vtec cars over the full 4km track.
"We've lost count how many times we've raced at Hampton Downs and we are thrilled to be included on the Grand Prix line up," explained one of the original racers from the early days, Martin Dunn. "We've seen some epic races there over the years and plenty of thrills and spills, but this will be new for everyone and it's going to be a fascinating weekend."
Despite a sizeable shunt which wrote off his familiar Honda Civic, Dunn will be back this weekend in a hastily prepared Accord and will be part of a field of more than 20 cars.
Backed by long-time supporters Motul, Honda New Zealand, Hardrace, Competition Clutch, Hankook and more recently aftermarket parts specialist SpeedScience, the series' cars are some of the most interesting in the New Zealand racing community and for the budgets involved, also some of the fastest.
The top runners will be running at the pace of some of the much faster category cars and the racing is intense, particularly amongst the front group who all use torquey 2.4 litre motors tweaked to unleash somewhere between 165kw and 185kw depending on additional mods.
Combined with some very advanced aero solutions for domestic level racing – a lot of which are borrowed off Time Attack style cars – the Honda Cup boys have a real turn of speed, particularly at tracks like Pukekohe where the vtec motors can stretch their legs and the soft Hankook slicks work to best effect. Those factors will enhance speed on the long Hampton Downs track too.,
Race 1 is a rolling start from a scratch grid, race two is a reverse top ten where there is always plenty of action and the final race is a handicap grid start.