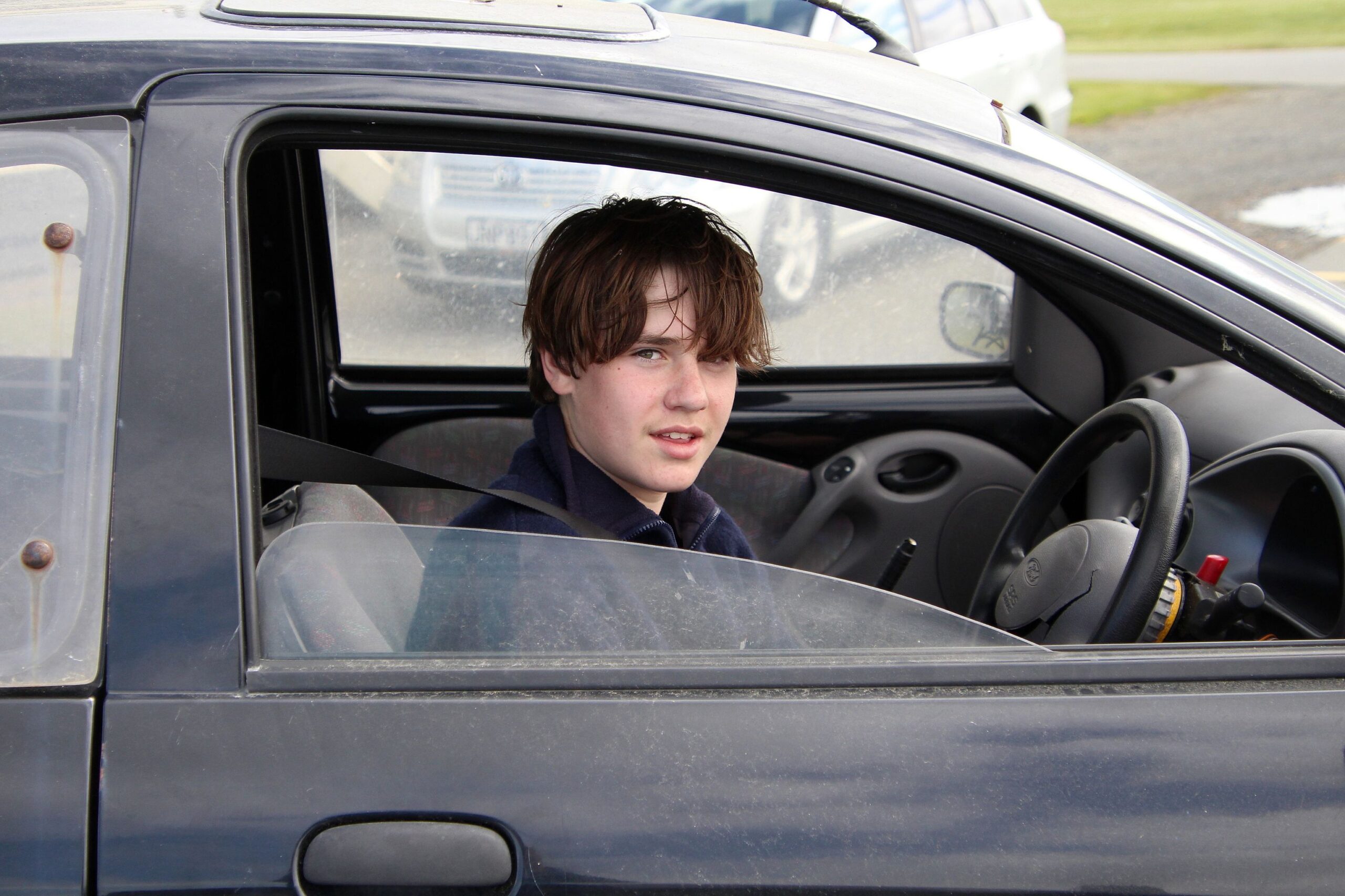 New faces continue to enjoy ClubSport at Teretonga
Interest is growing in entry-level motorsport in the south and it continued to show at Round 4 of the 2020/2021 Evolution Motorsport ClubSport Championship at Teretonga Park on Sunday.
Four new faces contested the Motorkhana, held in the morning, and they included 15-year-old Carter Dougherty who drove a Ford Ka that is available to competitors for a small charge.
Carter is a promising young talent in two sports, hockey and softball, representing Southland in both. He is a client of IHD Coaching, a company run by Tony Fryer that takes a holistic approach to nurture young talent for success. Tony deals with both high-performance athletes and those starting out and his training covers physical, mental, sport specific and life skills.
Tony has volunteered to assist Southland Sports Car Club ClubSport co-ordinator Malcolm Mitchell to run ClubSport events this season and invited Carter, who enjoys cars, to help set up and pack down the courses for Sunday's event. Tony mentioned to Carter's dad, Larry, that there was a car that could be hired to compete in and despite the fact Carter had never driven a manual before he had a go. He acquitted himself well and intends to get his own car and return for the next round in January.
"It was good," says Carter. "I was nervous initially but everyone helped me into it and gave me pointers and tips and things to do. We are looking for a car for me to compete in now."
Andrew Lawrie took the Motorkhana honours for the third event in succession in his V6 powered Mitsubishi Mirage ahead of Craig Allan in a Honda Prelude and Liam MacDonald, the Round 1 winner in his Nissan NX Coupe. Lawrie goes into the Christmas break leading the championship from Allan and MacDonald.
The same three drivers were to the fore in the Autocross later in the day, MacDonald winning from Allan in a Nissan 180SX and Lawrie. MacDonald leads the point standings from Lawrie and Josh Cooper while Cooper leads the Discount Tyres 0-1600cc class from Cole McKinnon and Malcolm Mitchell while MacDonald leads the Stresscrete 1601cc & over class from Lawrie and Jordan Michels.
The Championship resumes at Teretonga Park on Sunday 31 January. For information, phone ClubSport co-ordinator Malcolm Mitchell on 021 666 956 or email malcolm.mitchell67@gmail.com.