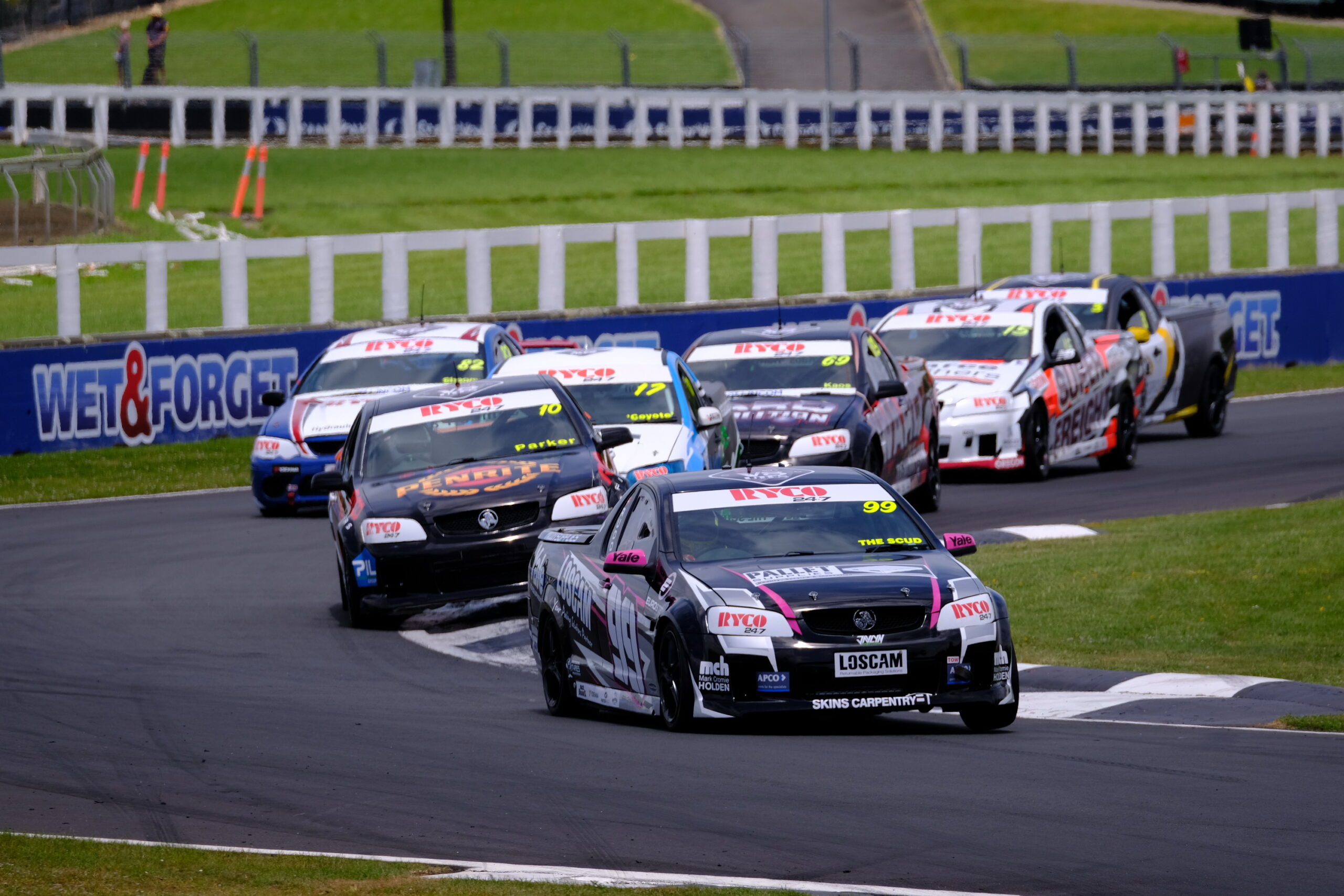 Big Pukekohe weekend ready to send 2020 packing!
Pukekohe Park will play host to the country's biggest motorsport meeting since the COVID-19 lockdown back in March, when nine categories rev up for action at the iconic track over the weekend of December 4th, 5th and 6th.
It's the biggest meeting at the iconic track since January and there's going to be wall-to-wall, door-to-door, dawn till dusk action from some of the country's best racing classes.
With easy access for fans and a special deal available for businesses to come and entertain their staff and customers for Christmas, organisers Speed Works Events are pulling out all the stops to see out a challenging year with a hiss and a roar.
Three V8 classes top the bill with BNT V8s getting their season underway, the RYCO 24.7 V8 Utes beginning their 2020-2021 campaign and the Napa Auto Parts Central Muscle Cars blasting off for their second round with an amazing field of iconic racers.
TOYOTA GAZOO Racing NZ concludes its two-round Toyota TR86 mini endurance championship with two one-hour races over the weekend. TradeZone GTRNZ with its two grids of thoroughbreds, the Motul Honda Cup, NEXEN Tyre Mazda Racing Series and the Hi-Q Components Formula First Championship complete the impressive card.
"With Christmas and then a very welcome farewell to 2020 just a couple of weeks or so away, the weekend represents a really great opportunity for families and businesses to come out and enjoy some thrilling motorsport action at one of our most revered sporting venues and after the year we've all had we hope everyone can see the appeal of that," said Speed Works promoter Geoff Short.
It was a view echoed by Elton Goonan, acting CEO of the sport's governing body MotorSport New Zealand. "With the exciting variety of classes racing at the event, I really encourage all the motorsport fans in the area to come out and support what will be some fantastic racing with all of New Zealand's top racers," he said.
"It's a great opportunity to get out and sign off the less than ideal year that has been 2020 with a weekend at the race track with your family and friends."
Fans will be able to see some of the country's fastest racing machines, from state of the art V8 specification racers in the BNT V8s field to Angus Fogg's mouth-watering and massively powerful black and gold Boss Mustang.
Cars in the GTRNZ GT1 class will include Le Mans style sports prototypes and GT3 racers and there will be a real chance that the outright lap record for the new circuit layout could be under threat.
Chris van Der Drift teams up with young gun Ronan Murphy – son of four-time Bathurst winner and Pukekohe legend Greg – in the one hour Toyota 86 races and they'll be pitted against some other class combinations including Daniel Gaunt/Tayler Bryant and Simon Evans/Marco Giltrap. Watch out for series experts Peter Vodanovich and Connor Adam too, partnered by Mark Mallard and Billy Frazer respectively. Christina Orr-West and Rowan Shepherd also excelled at the first round and will be ones to watch around the southern hemisphere's best theatre of speed.
There's practice on Friday, qualifying on Saturday morning and racing all Saturday afternoon and Sunday morning and afternoon. Kids 14 and under go free with an adult too, so it should be a great way for the racing fans from around the region to enjoy a family day out and get into the swing of the holiday period.