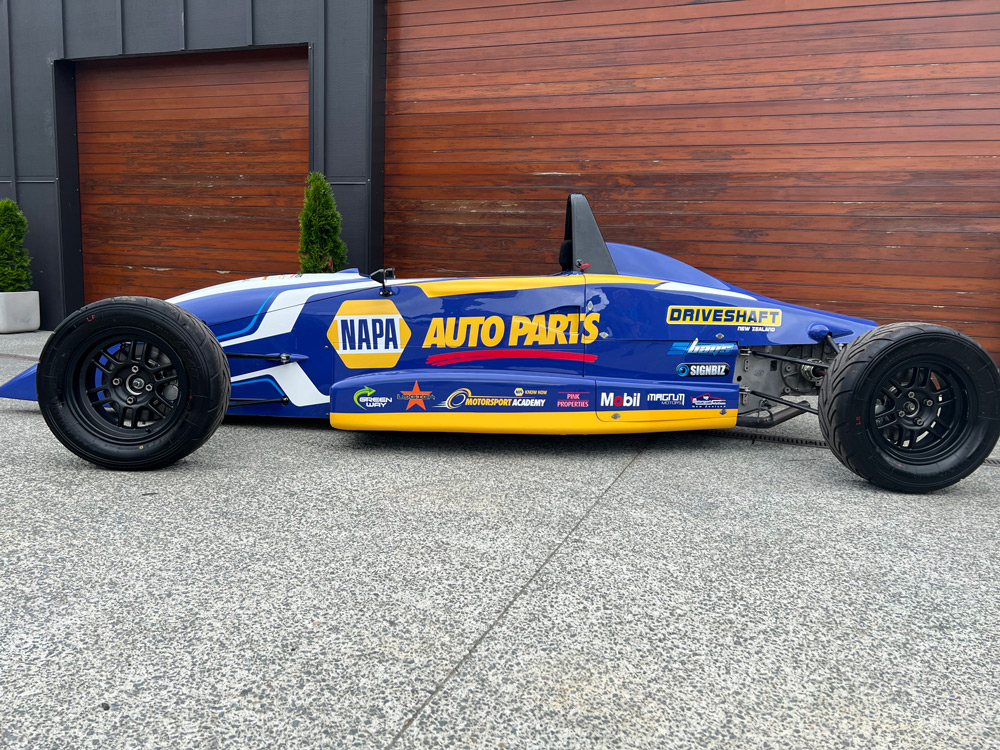 NAPA Auto Parts to support Bree Morris' Formula Ford season
Up and coming single seater driver Bree Morris will take to the track this weekend competing in the Yokohama South Island Formula F1600 Championship at the Mike Pero Motorsport Park in Christchurch. Having made an impact last season as a rookie driver in the Series, the 18-year-old makes a welcome return to the South Island 2021/22 season with the new NAPA Auto Parts livery on her GR17 Formula Ford.
"My goal is to improve on last year and work with the Motorsport solutions team to improve and move forward with a better result this season," commented Morris. "Key to our campaign this season is having NAPA on board who are very team focussed and supportive."
Morris comes with extensive kartsport competition experience in both domestic and international competition. In 2016 she won the NZ Mini Rok national title before moving up to single seaters and competing in the Formula First category.
"The intention is to compete in the remaining three rounds of the South Island F1600 champs as well as some North Island Series and national rounds," said Morris.
"I love coming to the South Island tracks. Ruapuna requires such a high level of skill and it is very physically demanding because it is so technical."
Morris will join a field of thirty cars in four races across the weekend as part of the Speed Works Summer Series of racing.
Also supporting Morris are Green Way, Logick Print, Pink Properties, Mobil, Magnum Motors, Signbiz, Driveshaft New Zealand, Bays Collision Repairs, NAPA Motorsport Academy.