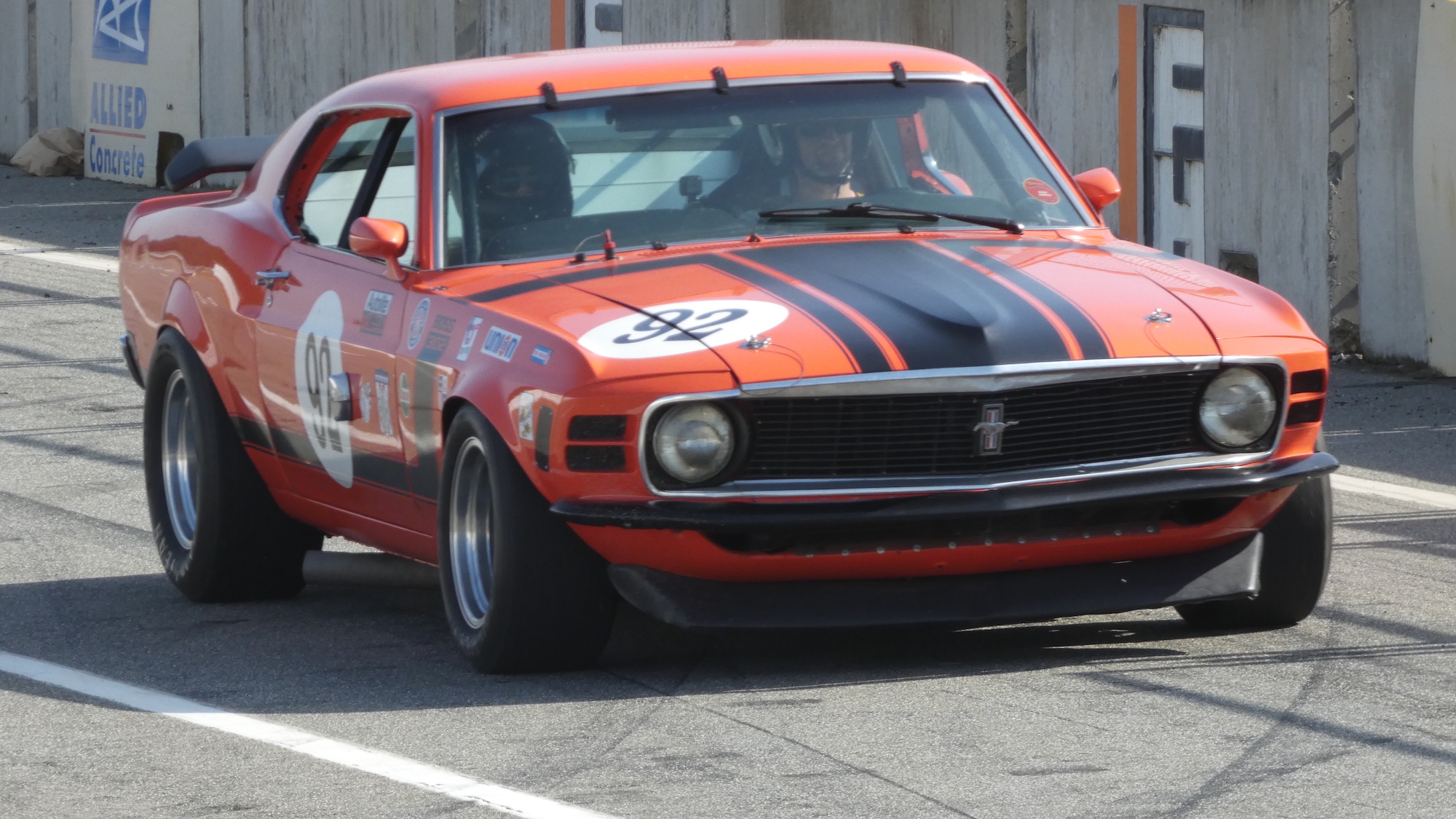 Mustangs add muscle to SpeedFest
Some of the most spectacular cars at the Mobil 1 Classic SpeedFest at Teretonga Park over the weekend of 19/20 February are part of the recently formed Historic & Vintage Racing Association which will run as invited cars as part of the Historic & Classic Saloons Pre 78 group at the event.
Leon Hallett of Mosgiel will provide two of the cars, both Mustangs. The first is a 1970 Boss Mustang which was built from a brand-new car in 1970 to SCCA A/Sedan specifications. The larger Trans Am cars of that era were all built to this specification and it was in fact the original owner's intention to race in the Trans Am series in 1972, however that never eventuated. The car ran successfully in endurance A/Sedan events until the end of the 1972 season when it was essentially mothballed.
In 1989, the car changed hands and was lightly restored, returning to race duties under the SVRA Vintage Racing series for a couple of years. The car was then sold and relocated to Australia, however, was not raced and subsequently came here.
Teretonga Park will be the official New Zealand debut for the Boss Mustang. Hallett had it at the southern track about two years ago for a few "fun laps". "It certainly didn't disappoint," he says. Since that time, it has been pulled right down to check it over. "It hadn't raced for such a long time so we have checked it over thoroughly," says Hallett.
The second car is a 1968 Mustang built as a tribute of the Shelby Racing Team 1968 Trans Am car. Hallett has loaned this car to good mate Stacy Lines of Invercargill for the event.
"The Shelby tribute car hasn't done a lot of racing either," says Hallett. Because of that we are checking that car over as well, making sure things like fuel lines that can perish over time are okay. It has some modern bits and pieces on it but we'll correct those over time as it should ultimately be pretty similar spec to the Boss." Hallett ran the tribute car at Taupo where it developed a bit of a vibration which was eventually traced to the diff.
Hallett has loaned his second Mustang to Lines for Teretonga which has a couple of flow-on benefits. "Stacy has given his Mini to his son Kent to race so we have a new member out there plus it provides another car to a fantastic grid. Stacy and I are great mates. We did our first race meeting together and we have raced wheel to wheel ever since. At the end of that first season, I had a problem with my Capri and Stacy offered me the opportunity to share his car, a Toyota Corolla, in the One Hour race at the end of that meeting. My first time in the car was halfway through the race after Stacy's first stint. He handed it over with bald tyres." I'm sure he'll check the Mustang ones before heading out….
Hallett is General Manager of the Historic & Vintage Racing Association. "We are a Motorsport New Zealand affiliated club and our rules have already been written by organisations such as the FIA, SCCA and Motorsport New Zealand. We simply adopt their rules and apply them accordingly.
Currently we have three classes within the organisation which attempts to bundle compatible cars together – Vintage Racing Saloons are dated up to December 1965, Classic Racing Saloons range from January 1966 to December 1977 and Historic Racing Saloons, our showcase class, which covers all years but where the cars are either genuine cars with period race history, or very well-built replicas. Competitors are encouraged to run the cars in the specification they ran back in the day. One of the main drivers for the organisation is to provide a place for our special cars that previously had nowhere to run."
The Mobil 1 Classic SpeedFest will be held at Teretonga Park over the weekend of 19/20 February within the rules and guidelines to comply with the restrictions set out in the Covid-19 Protection Framework (Red Traffic Light setting).
Gate sales will be dependent on pre-sales and any changes to the rules under the traffic light settings in force on the date of the event.
Vaccine passports are required for entry.
Children under 12 are exempt. Children 12 years and 3 months and over will need a vaccine pass.