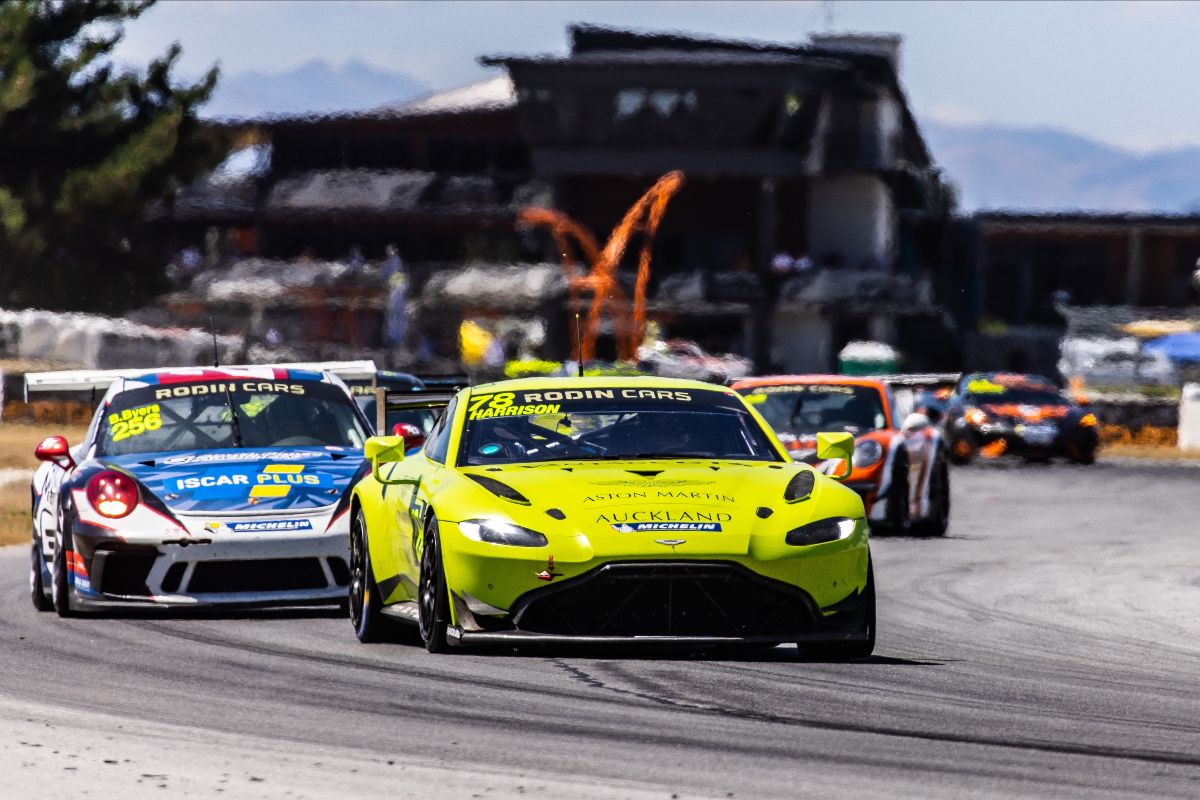 Rodin Cars Super GT Series Resumes for Round 3 at Hampton Downs
Round three of the Rodin Cars Super GT Series gets underway at Hampton Downs this weekend with 21 exotic GT's to form the grid at the halfway point of the season.
After two rounds in January at Highlands Motorsport Park at Cromwell, and Mike Pero Motorsport Park, Ruapuna and with two classes within one grid, the midway mark see's Ben Byers lead the Porsche class followed by Martin Dippie and Rob Steele, with Stephen Harrison in his Aston Martin leading the points in the GT4 class followed by Nigel Cromie (McLaren 570 GT4) and Grant Aitken (Porsche Cayman GT4).
Twelve cars will line up in the GT4 field with a number of new cars entered into the series.
The widely anticipated Mercedes AMG GT4 of Jono McFarlane will make its series debut this weekend as too will the Ferrari 458 of Wayne Leach.
Two extra McLaren 570 GT4's join the class, making it seven cars from the British marque.
Francois Beziac will step out of his Porsche Cayman GT4 and partner newcomer Kieran Doe in a McLaren. Richard Crabb will also make his series debut in another McLaren.
They join the already strong McLaren contingent of Nigel Cromie, Brent Forman, David Cremer, Todd Bawden and David Cranna.
The Race Lab Aston Martin duo of Stephen Harrison and Shane Helms will also hit the track in their GT4 machines. Also part of the Race Lab team will be the Ginetta GT4 of Allan Sargeant.
Three Porsche Cayman GT4's are entered, in the hands of Heremana Malmezac, Grant Aiken, and David Rogers sharing driving duties with Brian Green.
A contingent of six Porsche's will line up in the Porsche Cup class – however notably absent is Porsche class leader Ben Byers, who hasn't made the trip North.
Steve Sullivan and Martin Dippie lineup in their respective 991.1 machines, and will be joined by newcomer Kris Bostock. Paul Kelly enters in his 991.2 and Rob Steele will again share a Porsche with Paul Southam – the duo taking a win at Ruapuna a few weeks ago.
Connor Adam will be looking to bounce back in his 997 following a disappointing DNF at Ruapuna.
The Rodin Cars Super GT Series will feature a 30-minute race on Saturday, with a further 30-minute encounter on Sunday, as well as the 1-hour feature that afternoon.