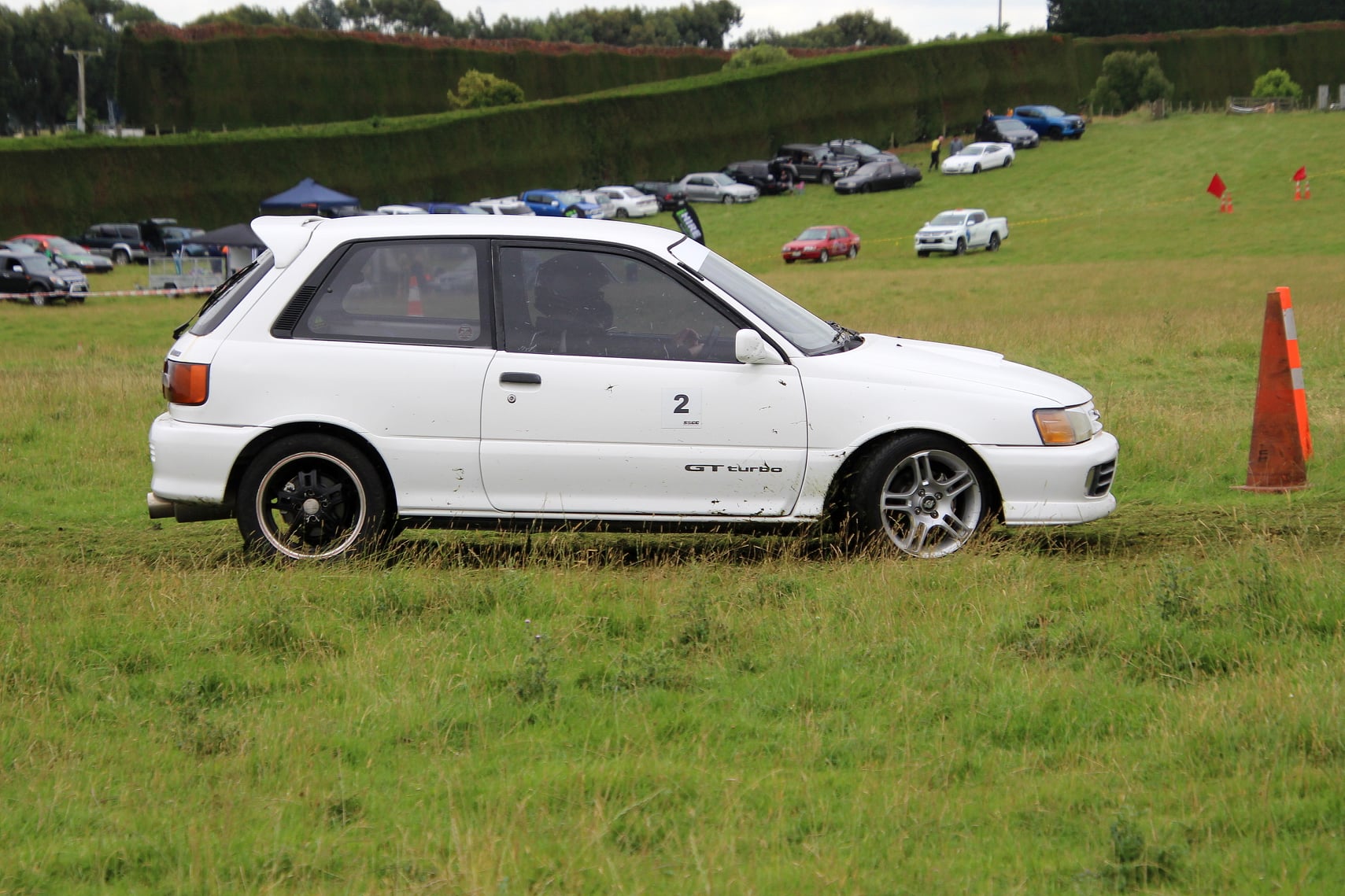 Kings grass autocross returns
Grass roots motorsport in the wide, open spaces of a farm paddock. That is the recipe when the Southland Sports Car Club, in association with Evolution Motorsport, hold their annual Kings Grass Autocross 2022 at the King family farm at 136 King Road, Rakahouka on Sunday 13 February.
The autocross is a non-championship event now in its third year thanks to the generosity of Nigel & Liz King and family who make the venue available each year. Their property is located just 15 minutes from Invercargill and will be signposted from the Lorneville/Dacre highway.
Gore driver Roger Laird from the Eastern Southland Car Club won the inaugural event in 2020 from Southland Sports Car Club members Andrew Lawrie and Malcolm Mitchell while Steven Watson of Invercargill took the overall honours last year in his Toyota Starlet GT with Eastern Southland Car Club competitor Lucy Noble in a Toyota Corolla second and Cole McKinnon third in a Toyota Corolla FXGT.
Drivers from 12 years and over are allowed with parental consent and entry fee is just $30. Online entries are being taken via the Southland Sports Car Club while on the day entries are cash only – no EFTPOS is available. The Evolution Motorsport Nissan Sentra is available for competitors to use for just $20. Sign in and scrutineering on the day is from 9.30am with competition from 11am. Vax passports are required while the day is a family day so bring your blankets and picnic. However, no dogs are allowed.
The event is a Clubsport basic event that requires cars to have a current WOF or meet Schedule A of the Motorsport Manual. Helmets and 100% cotton overalls are mandatory (helmets and overalls are available on request prior to the event) and cars will be subject to scrutineering. No SUV, farm trucks or 4wd utes are allowed, neither are mud, snow, 4wd, tractor, sand dune, ATV tyres or bulldozer tracks.
Following this event the club will hold the final round of the 2021/2022 Evolution Motorsport Clubsport Championship at Teretonga Park on Saturday 26 March.
For information on the Kings Grass Autocross, use of the Evolution Motorsport Nissan Sentra or Clubsport events in general, contact the Southland Sports Car Club ClubSport co-ordinator, Malcolm Mitchell at 021 666 956.