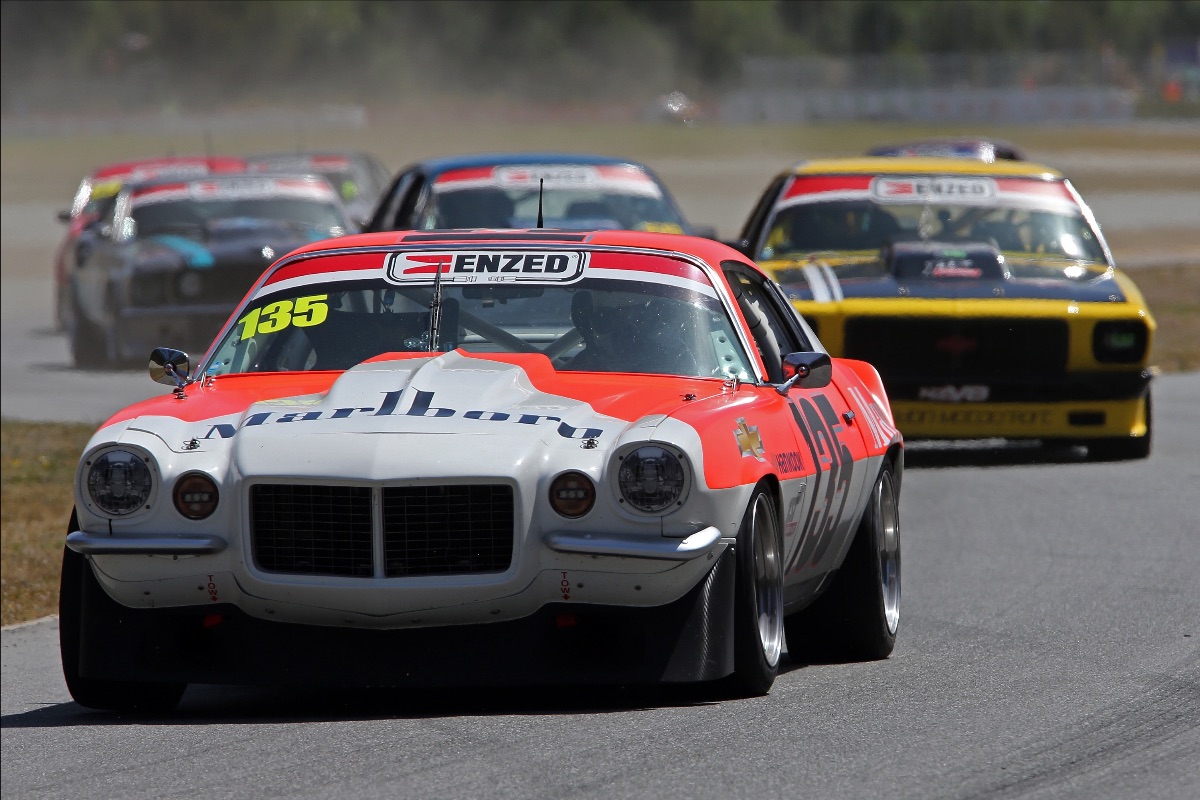 Mouthwatering support card for historic Highlands 6 Hour
It's going to be octane overload for racing fans at the forthcoming Highlands 6 Hour race weekend.
As well as a field of the latest state-of-the-art GT machinery and drives including Shane van Gisbergen, Jonny Reid and rising Supercars star Ryan Wood the support classes lined up for the meeting mean it's a full weekend of action not to be missed.
Topping the bill is the world's best muscle car racing category – the NAPA Central Muscle cars – who will have the third round of their 2023-2024 Championship at the meeting.
Followed globally for the quality and quantity of the cars in its field, the grid includes all-time classics including Mustangs, Camaros, Monzas, Toranos, Commodores, Falcons and much more besides. The cars are prepared and presented to world-class standard with many boasting modern NASCAR type engines pumping out more than 800 horsepower.
To get the adrenalin flowing for the big endurance race there's also a shorter One Hour mini enduro which has become a specialist event in New Zealand in recent years having become a major part of both North Island and South Island Endurance series.
There's an outstanding mix of cars with everything from home built and engineers specials, to V8s and both older and newer GT type machinery.
Completing the cast will be arguably the most action-packed racing series in the Southern hemisphere, with the Aussie Racing Cars concluding their own 2023 Championship with a flyaway round to Highlands to be part of the show. And it will be the only the second time they have ever appeared at a New Zealand racetrack after appearing at the first Highlands 101 back in 2014.
The cars look like mini versions of classics like Commordores, Falcons, Mercedes and Camaros but the pint-sized racers pack a mighty punch with high powered motorcycle engines under their fiberglass body shells.
The action in the category is literally non-stop and with cars being almost perfectly matched on performance, the racing is always nose-to-tail and pretty much side-by-side from the start to the chequered flag.