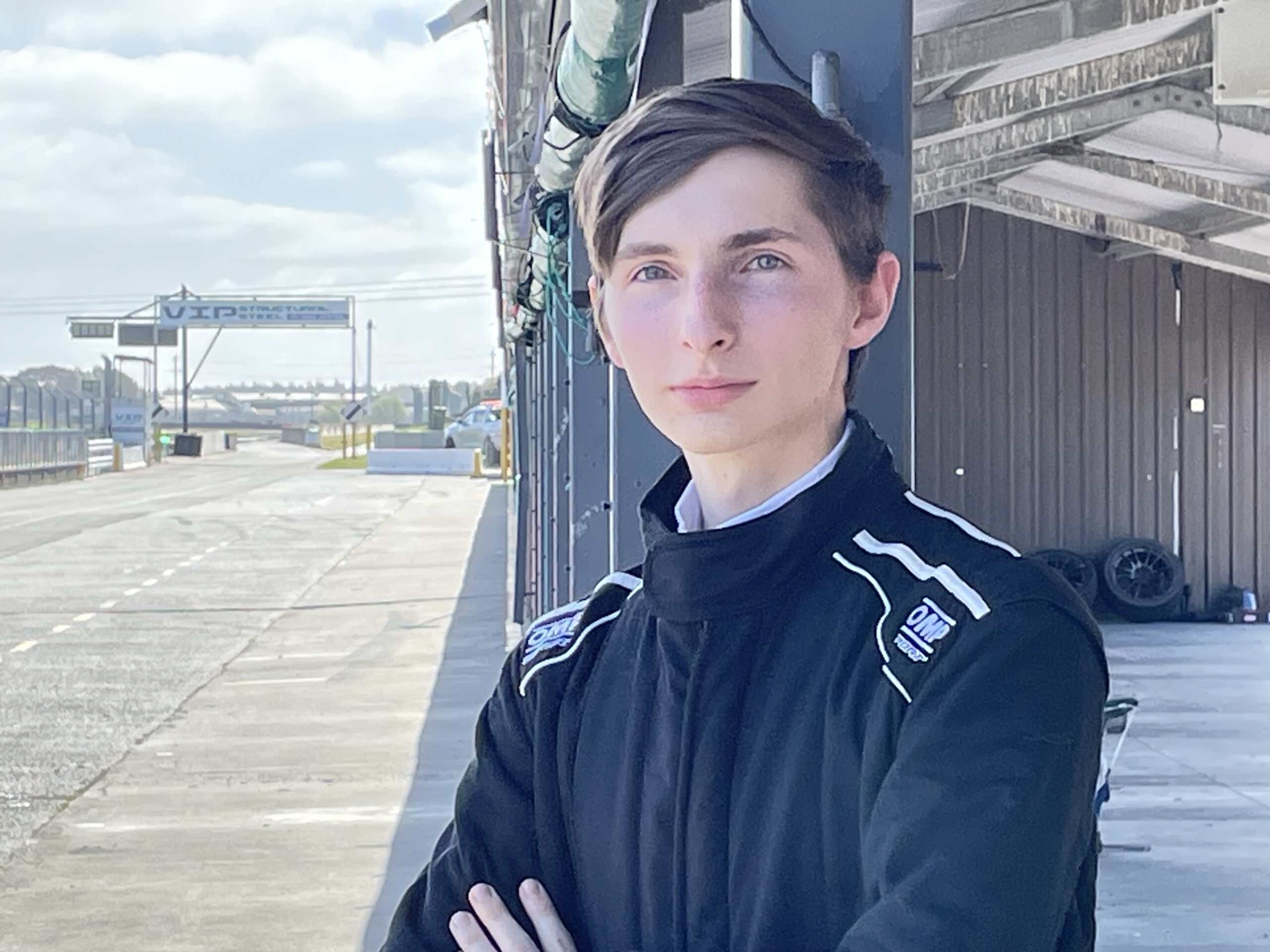 Sim racer revved up for debut circuit season in Toyota 86 Championship
Sim racing specialist Thomas Beesley is making the transition from the virtual world to the circuit world this coming season with confirmation he will race in the 2023-2024 Toyota 86 Championship.
The 18 year old Christchurch student will make his circuit debut at the Taupo International Motorsport Park at the first round next month on the back of a two year build up which has seen him master basics on regular track days with a Toyota 86 at the Euromarque Motorsport Park (Ruapuna).
A leading light in New Zealand on the iRacing platform, Beesley also won the New Zealand edition of the Red Bull Armageddon Virtual F1 Championship this year.
He has continued intense preparation on-line in addition to his track work and has taken a gap year to focus on developing his skills as a racing driver and putting maximum effort on and off the track into his debut season.
Beesley acknowledges the level of the challenge he faces ahead, but is focussing on just getting better every time he goes out in the car.
"I have been working hard to develop my driving and racing skills as best I can on a very limited budget," he explained. "After two years of planning and training, it's a real accomplishment for us just to have been able to make it to the grid of this year's Toyota 86 Championship.
"Since beginning in 2022 I have done as many track days as possible at Ruapuna to build experience driving the TR86 and develop my racecraft. In addition to this, I have been entering as many iRacing events as its possible to do and completed hundreds of hours on our home simulator.
"I'm running with James Marshall Motorsport this season and it's been great learning how the TR86 works and the way it can brake deep into the corners. A real focus has been on how the ABS system reacts to my style of driving.
"It's a big step but the Toyota 86 Championship offers the best overall package in terms of driver benefits, learning opportunities, competition and exposure in a professional environment. This is my first racing season and I'm looking to improve session on session with a view to being competitive by the end of the season."
After his first taste of competition next month the Shirley Boy's High School graduate will have a break before the championship recommences at Manfeild – Circuit Chris Amon in January.
It will be a six round championship and will include a "home" round for Thomas at the Euromarque Motorsport Park in February and will take the stage as a support category at the 68th New Zealand Grand Prix meeting at Cromwell's Highlands Motorsport Park later that month.