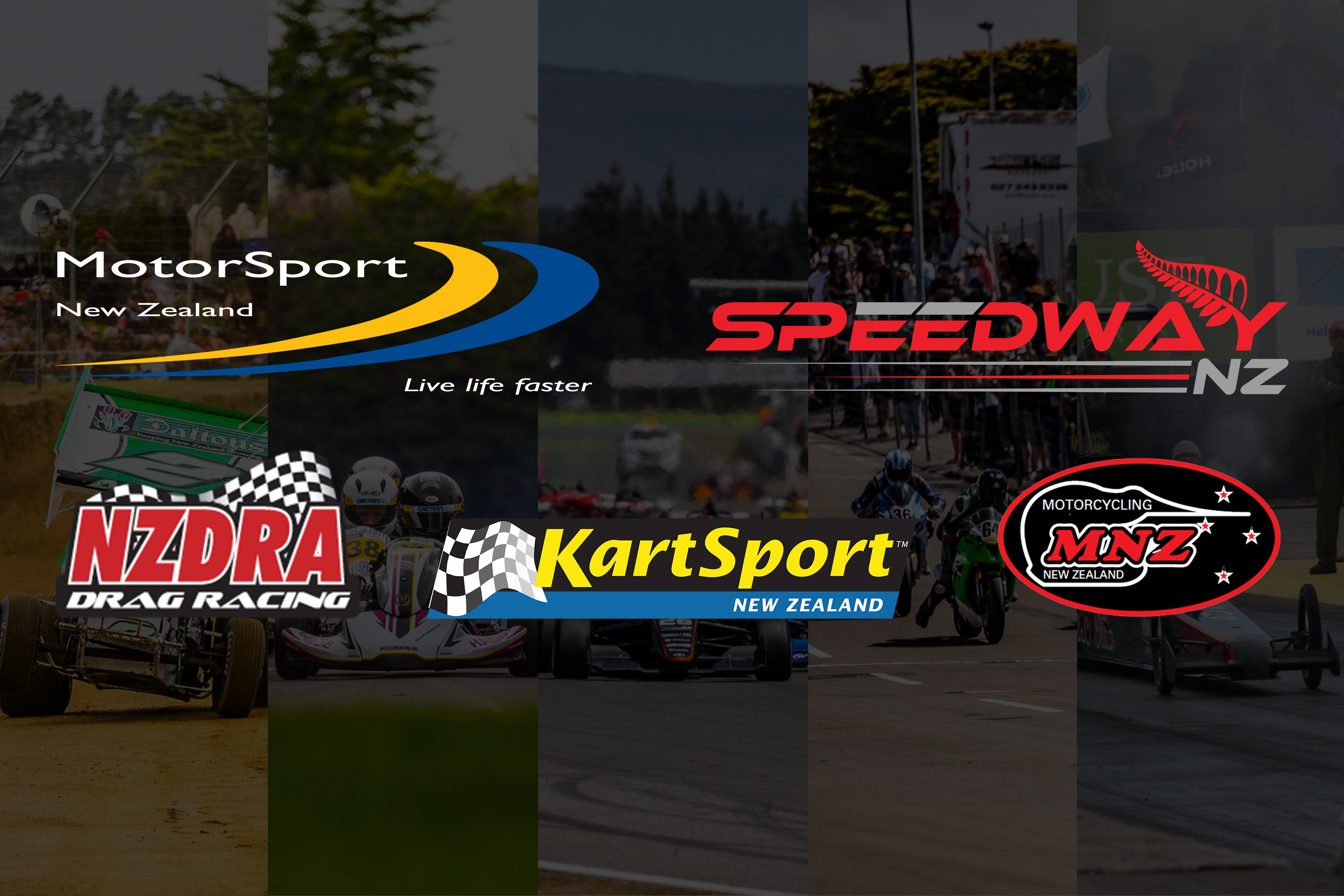 Motorsports' governing bodies unite to navigate COVID-19 Protection Framework
Following the Government's COVID-19 Protection Framework announcement the governing bodies of various motorsport disciplines in New Zealand have created a collaborative partnership.
MotorSport New Zealand, Speedway NZ, Motorcycling NZ, KartSport NZ and the NZ Drag Racing Association have formed a collaborative partnership where they will work jointly with Sport NZ and NZ Events Association to develop a clear path to running motorsport events in NZ under the proposed new system.
Whilst the Covid -19 Protection Framework has been announced, the legal detail of the framework to support the system are yet to be released. The lack of detail has flagged a raft of uncertainties for organisations and there have already been adjustments made to the preliminary details since the announcement on 21 October.
A major point of the new framework is that vaccinations will be required at some point for events with over 100 attendees. As yet the rules around when and how this will be implemented and controlled are still to be set by the government.
The collaboration will bring one set of clear guidelines for all organisations to use across their various motorsport disciplines. The pooling of resources will also enable the timelier development of the guidelines and create a stronger case for any lobbying to government agencies if required.
All five motorsport bodies want to remind all members, competitors, crews, officials and volunteers that there is currently no requirement to be vaccinated to attend events under the current COVID-19 Alert Level system.
Until the proposed Covid -19 Protection Framework is launched, each sport will continue to operate under their own COVID-19 guidelines that they have issued previously.