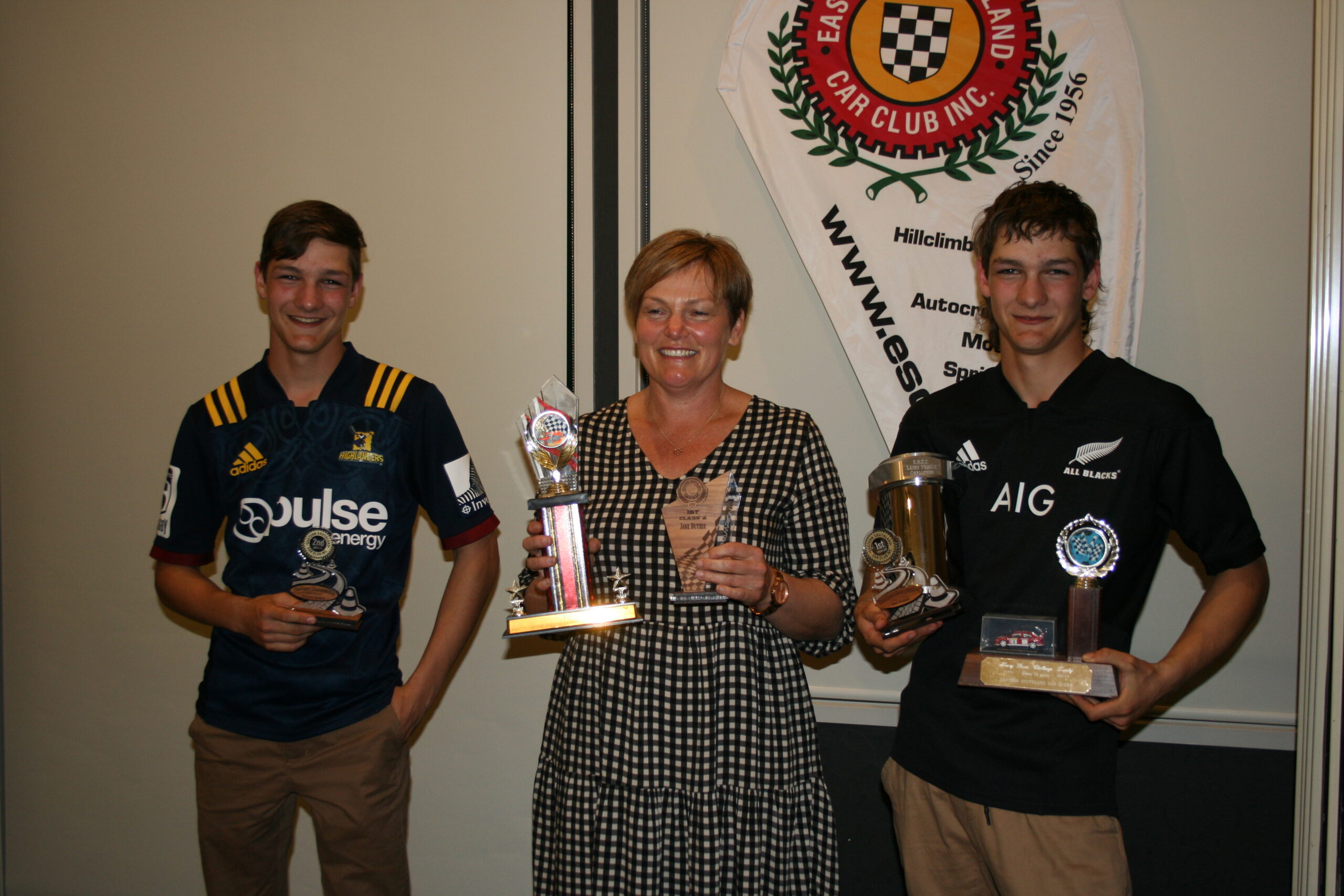 Ladies & Youth Autocross great way to get involved
The Eastern Southland Car Club will hold another of their popular Ladies and Under 18 Youth Promotions on Saturday 13 November at 292 Paterson Road, Waimumu.
The day gives ladies and youngsters an opportunity to have a go at grassroots motorsport in the form of a grass autocross, either in their own car or a club supplied vehicle with both manual and automatic options available. Entry is free but space is limited so check the details and how to enter on the Eastern Southland Car Club facebook page.
Two years ago, Jane Duthie of Popotunoa and her identical twin sons, Gore High School students, Alec and Duncan Robbie, attended just such a day.
Jane worked with club member Damian Vincent and he invited her along. Jane took her two boys who at the time were 14. "I had a drive of Damian's EVO and the boys used the club car," she says. "We really enjoyed it. We had an old Corolla at home so took it to another Autocross for the boys. I was watching and got bored so all three of us became competitors."
Just two short years later all three were recognised with awards at the club's recent prizegiving.
Sharing the Corolla, Jane won the Ladies Championship and Class A in the Club Championship while the Junior ClubSport Championship (Under 18) saw the twins battle right to the end. Tied on points with one event remaining, Alec prevailed by just one point to be awarded the Harry Ross Challenge Trophy. Alec also picked up the Laird Family Challenge Trophy in winning the Junior Championship (Under 25).
Jane says ClubSport has been of great benefit. "It was great for the boys to learn driving skills. The road we use to get to Gore is one the club uses for their rallysprint so it is good for the boys to learn to drive safely. They have really benefited from the club. We consistently turn up and have a good family rivalry. The boys only got their learners licences recently and they are quite capable. Autocross teaches skills and awareness and they are both very comfortable driving a manual car. I would definitely encourage others to do it. You need to learn what to do if you get into a slide."
"It is a great sport for not a lot of outlay and it is good fun," says Jane. After competing in Class A the family will be back this season in a Nissan Sentra in Class B. "We are ready to change things up a bit. Alistair Robbie, the boys' father, looks set to have a go too," she says.
The venue for this year's promotion will be signposted from Waimumu and Te Tipua. Driver coaching is available and cotton overalls and a helmet are required but the club can provide them if required. A fun prizegiving and bbq will follow at the conclusion of the event.
Further information can be found and entries made by contacting Ismay Howden 027 419 0642, Hannah Krammer 027 306 9262 or Roger Laird 0274 368 876.