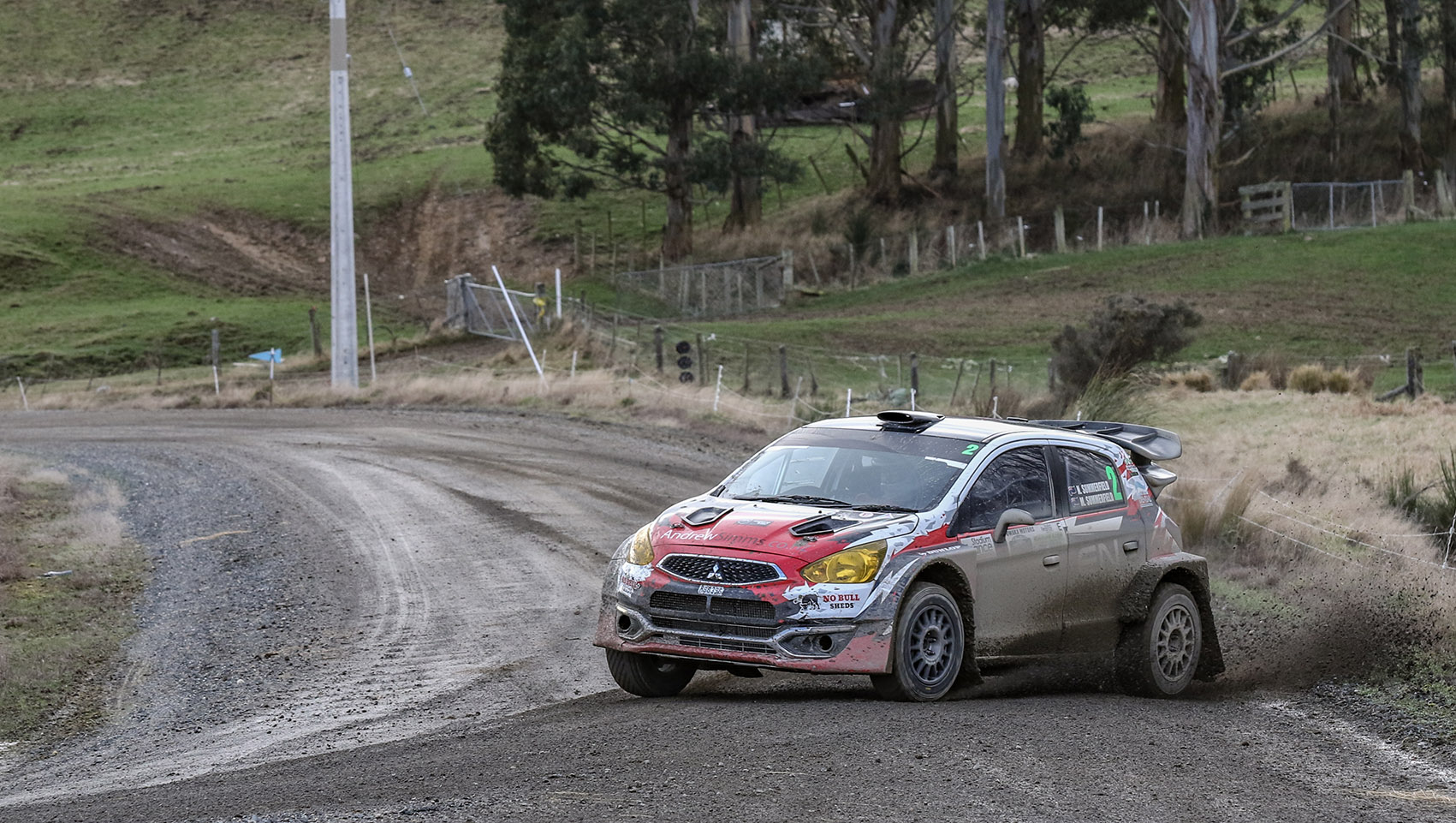 Matt Summerfield top seed for South Canterbury
South Island rallying returns this weekend with the South Canterbury Rally based out of Timaru, and is the second Mainland Rally Series event for the season since the calendar was suspended earlier this year due to COVID-19.
However top seed Matt Summerfield says the disrupted calendar and cancellation of the national series for this year hasn't been all bad. It has allowed him to get to valuable seat time in his new Mitsubishi Mirage AP4 before the NZ Rally Championship restarts in 2021.
Had this year's championship started at Otago back in April, Summerfield would have made his debut in the new car at the opening round, with little pre-event testing.
"We learned so much already, both from competing in sprints and at Catlins that we wouldn't have had the opportunity to do before Otago, time was pretty tight."
While the restrictions prevented the Rangiora based driver from competing, he did get plenty of time to become familiar with the new car.
"We've been over the car heaps of times, I've looked around everything, so more familiar. Sitting in it, driving it, so from that point of view it's been good."
And being inside the purpose-built environment of a modern generation rally car requires familiarity.
"The first time I drove it I forgot to put the right launch control on, and this sort of stuff, because the Impreza never had that. But now you don't even think about it, that's the key.
"You have these routines that I had to walk myself through before but now I can do it without really thinking, and that gives you a whole better outlook going into the stage. Without worrying about 'have I got all the dials in the right position'."
Summerfield scored his first win with the Mitsubishi Mirage at the Catlins Rally last month, winning on his 100th rally career start, but this will be the first event driving the car using pace notes.
But the new Mirage won't be as familiar for co-driving sister, Nicole, who wasn't partnering Matt when he won the Catlin Rally in August, but resumes her role calling the pace notes this weekend.
The Summerfields now get the chance to compete in two pace-noted rallies this year, and both close to home. This allows them the best preparation for next year's national championship because good pace notes are required to drive the Mirage to its potential.
The first of the rallies which allow drivers to make pace notes is South Canterbury on Saturday, followed by the Canterbury Rally over Labour Weekend.
"We have a few goals for South Canterbury, nothing result wise, just to have a good rally, get used to the car and set a few things in preparation for the national rallies. A bit of a dummy run really. Which is really good, because it's also in the championship next year."