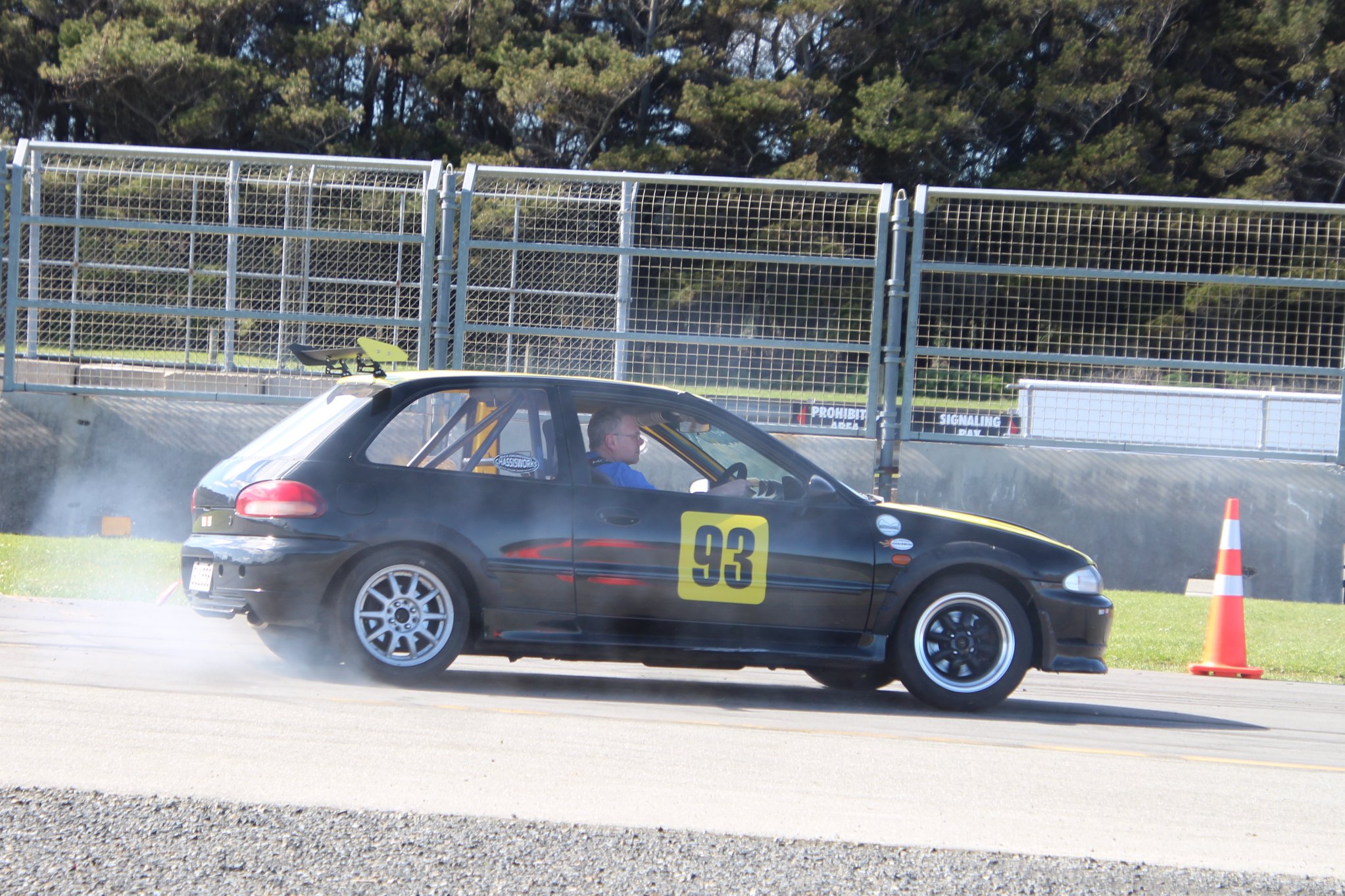 Andrew Lawrie takes points at Teretonga ClubSport event
Andrew Lawrie of Invercargill was the big winner at Round 2 of the Southland Sports Car Club's Evolution Motorsport ClubSport Championship at Teretonga Park on Sunday.
Lawrie, in his Mitsubishi Mirage, won the Motorkhana event in the morning from Craig Allan in a Honda Prelude with Stacy Lines third in a Mini while in the afternoon he won the Autocross with Allan again the runner-up, this time in a Nissan 180SX. Liam MacDonald was third in his Nissan NX in a very, very close finish in the Autocross with Lawrie taking the honours with a best time of 68.23 seconds. Allan recorded a 68.33 and MacDonald a 68.35. MacDonald had finished runner-up in the opening round of the Autocross last month with Allan third on that occasion.
Several new faces tackled their first ClubSport event with some old faces returning after a break while the winner of Class B in the South Island Endurance Series 1 Hour race at the circuit a week ago, Jordan Michels, returned for his second ClubSport event in a Toyota Corona. Twenty-eight drivers entered the Motorkhana with thirty-four in the Autocross.
Southland Sports Car Club Clubsport Co-ordinator Malcolm Mitchell said, "it was a really, really good day" Anyone is welcome to contact him at 021 666 956 or malcolm.mitchell67@gmail.com to discuss becoming involved in the sport. Drivers as young as twelve can compete in ClubSport with parental or guardian consent and not only is it fun it is also a great way to enhance driving skills.
The next round of the championship is on Sunday 18 October.
2020/2021 EVOLUTION MOTORSPORT CLUBSPORT CHAMPIONSHIP
Round 1: Sunday 16 August 2020
Round 2: Sunday 20 September 2020
Round 3: Sunday 18 October 2020
Round 4: Sunday 22 November 2020
Round 5: Sunday 31 January 2021
Round 6: Sunday 7 March 2021