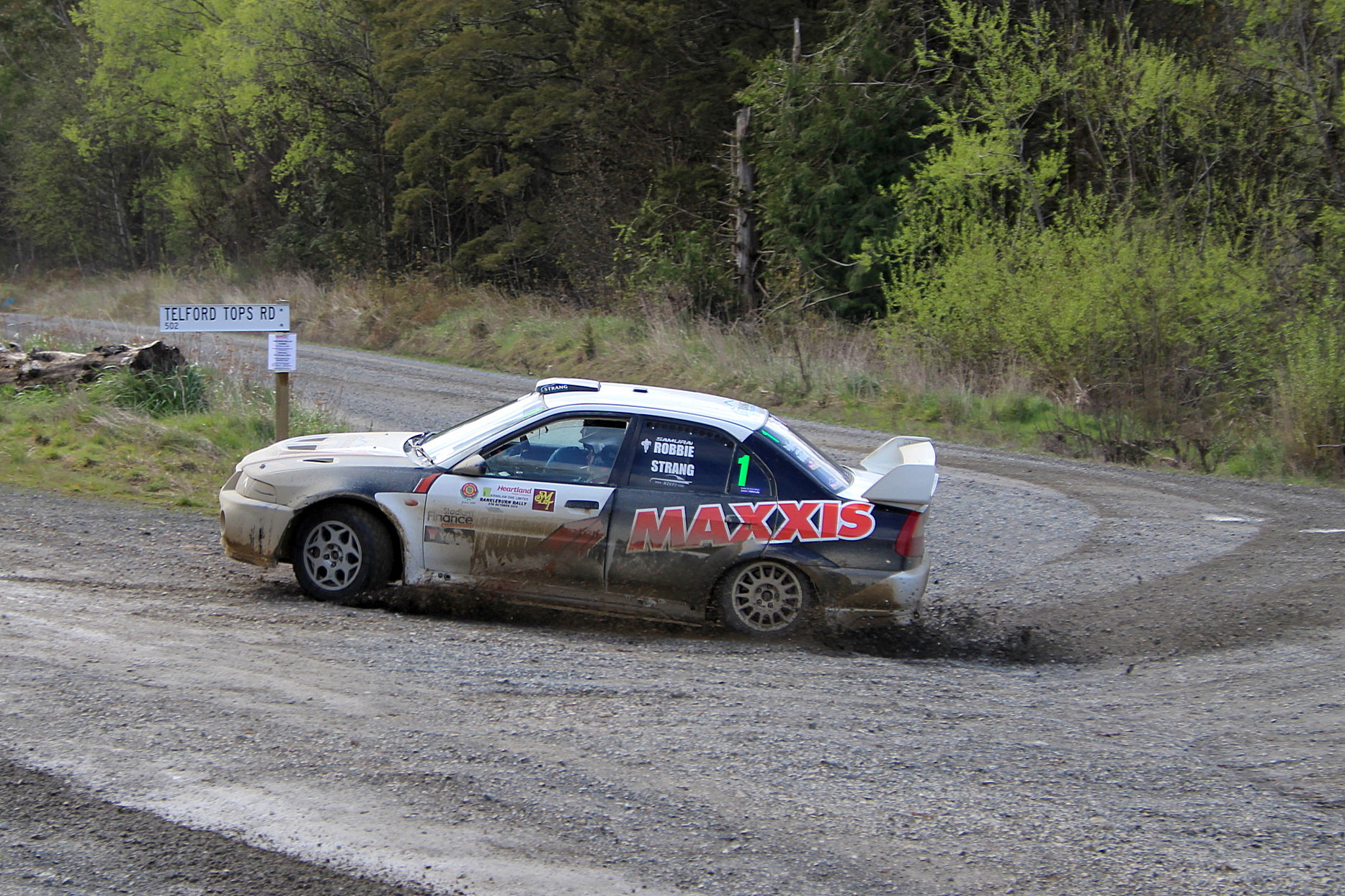 Rankleburn Rally returns
The Rankleburn Rally is on again with a field of cars heading to the Rankleburn Forest in West Otago on Saturday 10 October. The event is organised by the Eastern Southland Car Club with support from MLT / Heartland Hotels and Ernslaw One Limited.
Last year's winners, Carter Strang of Wallacetown and co-driver Stewart Robbie in their Mitsubishi Lancer EVO 6, return to defend their title in an event they dominated last year, winning all four Special Stages and finishing the event 1 minute 27.5 seconds ahead of runners-up Tony Gosling of Christchurch and his co-driver Malcolm Read in their Subaru Legacy with another Canterbury entry, David Clearwater/Allister Gibson in their Mitsubishi EVO 4, third.
Strang says, "going for two in a row is the plan. I will go as hard as I can as I want another first-place trophy." While he won last year and has two other top-three placings at Rankleburn he also remembers picking up a couple of punctures over the years there. "When you are pushing hard you can go over the edge of the water table and there are some sharp rocks. You need to have a little bit of discipline."
Strang has done little competitive mileage of late, his last outing the Circle Hill Rallysprint in July. "The pace was hot that day. I was on the money but on the ragged edge and had a spin on my final run which dropped me from fourth to eighth."
The rally is a part of the club's rally championship and will consist of four Special Stages.
The event will be based at Telford Tops Road in the Rankleburn Forest, West Otago, and is approximately one hour from Gore and 35 minutes from Balclutha and will be signposted from State Highway 1.
Servicing takes place at Telford Tops Road throughout the day with prizegiving to be held at the Heartland Hotels Croydon on the Main Queenstown Highway where bistro meals will be available.
Last year's event drew entries from all corners of New Zealand and the Eastern Southland Car Club are hoping for another good turnout this year.
The first two stages utilise Manuka Road, 18.36 kilometres of predominantly fast road with a hard gravel base consisting of 85% forestry and 15% public road.
Special Stage 3, Greyburn 3, is a new stage this year over 20 kilometres with a similar split of forestry and public road. It is fast in parts but it will offer some slippery downhill clay patches early in the stage.
The final stage, Kennedy, over 19.34km, was a new stage introduced last year which is fast in places and tight and twisty in others.