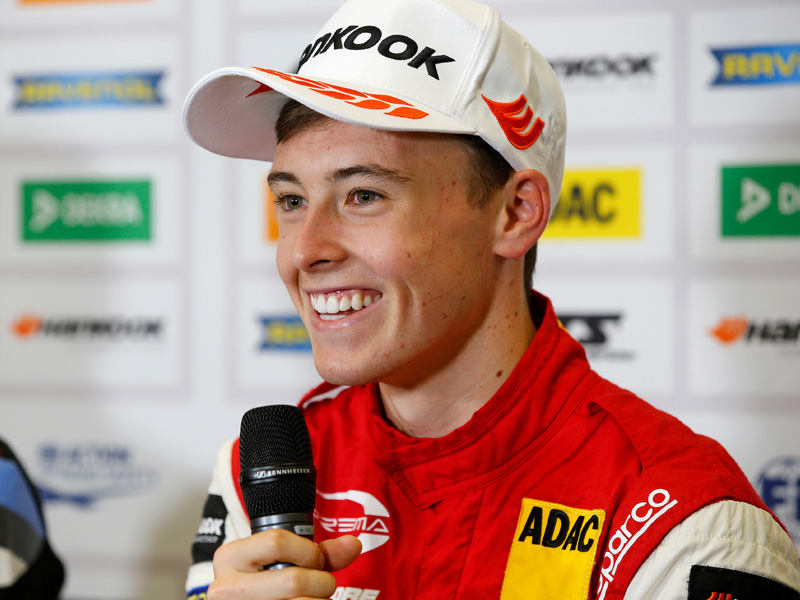 Marcus Armstrong to Remain with Prema Powerteam for 2019 FIA F3 Campaign
Racing headfirst into 2019, Marcus Armstrong has been confirmed as the first driver in Prema Racing's line up for the 2019 FIA Formula 3 Championship.
Following an impressive campaign in the FIA Formula 3 European Championship in 2018, in which he propelled himself as a championship contender in only his debut season. The Kiwi racer will tackle the inaugural year of the new FIA Formula 3 format, which offers a thrilling opportunity to perform on the world stage, as part of the Formula 1 weekend.
Since graduating to single-seaters in 2014, Marcus has more than made his mark, joining the illustrious Ferrari Driver Academy at the end of 2016. Contesting a dual-campaign in Italian F4 and ADAC German F4 in 2017, Marcus was crowned Italian F4 Champion. Appearing on the podium at every event, with an unbeatable campaign of 5 wins, 13 podium appearances and 6 pole positions. Narrowly missing out on the double-crown, the young kiwi ended the season vice ADAC F4 Champion.
No stranger to the podium in 2018, Marcus claimed a dominant victory at the challenging Norisring street circuit, with a further nine trips to the rostrum and three pole positions to his name.
With formidable pace and hunger to succeed, the young Kiwi is sure to be fighting at the front when racing gets underway in 2019.
Marcus Armstrong: "I'm super excited to be back with Prema, we've shared a lot of success in recent years, winning the 2017 Italian Formula 4 Championship and fighting for the German series title. We had a great 2018 too but I feel there is unfinished business and I'm very excited to get going.
"Competition will be incredibly tight and everybody is looking forward to the new adventure. The new FIA F3 is new for everyone, including us, but I feel confident that we can hit the ground running in 2019. The car is obviously quite different to the Formula 3 we raced this year, not only the car itself but the engine and tyres."
René Rosin – Team Principal
"It is great to line-up with Marcus for another season. He has huge talent and has been a championship contender in every single series he took part in so far. We know we can aim at some outstanding results together and we want to carry our winning legacy into the new era of Formula 3. I want to thank Marcus and the Ferrari Driver Academy for their renewed trust. Our partnership achieved amazing results, but we won't back down and we are hungry for more!"