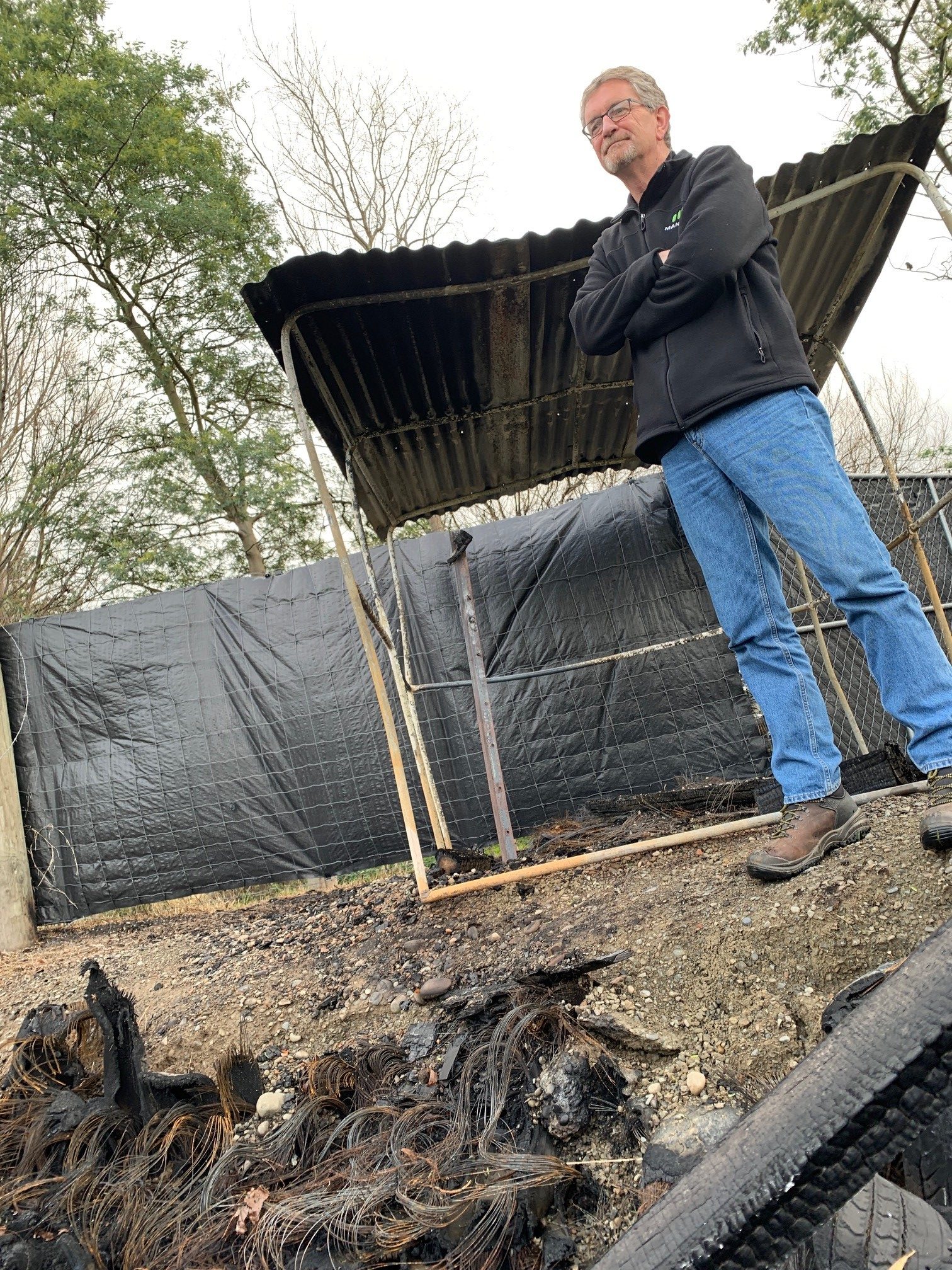 Manfeild vigilant for firebugs
HIGH-tech and low-profile security at Manfeild proved its value with quick curtailment of a firebug's effort to cause mischief.
Circuit management is understandably concerned about actions on the evening of July 2 that destroyed a hut on the motor-racing circuit, damaged $4000 worth of equipment related to the track's electronic flag point system and might have been worse if not for speedy reaction from Feilding fire personnel.
"We have very good security systems here and have excellent video footage that gives us a clear idea of how several people entered the venue and set a series of fires within the Manfeild Circuit Chris Amon precinct," says operations manager Steve Easthope.
The miscreants' route appeared to be via the venue's western perimeter, near the Kitchener Park walkway.
Mr Easthope has urged anyone who has further information to contact police.
"The damage was, ultimately, not as bad as it might have been. However, this hut is used by crash rescue staff so there was obvious inconvenience for a Manawatu Car Club winter series race meeting on July 7."
The flag point lights require special solar recharged gel batteries. A set was destroyed and replacements ordered in for delivery on Friday were lost in transit.
"We were grateful that Feilding Auto Electrical were able to restore the electronic flags to full working order for the race meeting."
It appears the circuit was entered around 6.15pm, with the main fire being spotted at 7.10pm and other smaller blazes after.
Aside from the fire rescue workers' hut and an adjacent tyre wall, the arsonists also targeted several shelters that provide safe zones to flag marshals. Damage to these was slight.
The most significant blaze was spotted by a passing off-duty fireman, who in turn alerted the Feilding station. It was a training night so crews were at the circuit within minutes and quickly contained the fires.
"We are immensely grateful to the fire service. Things could have been so much worse had the tyre wall also gone up.
"This was an act of mischief that horrified our users."
Media release: Manfeild