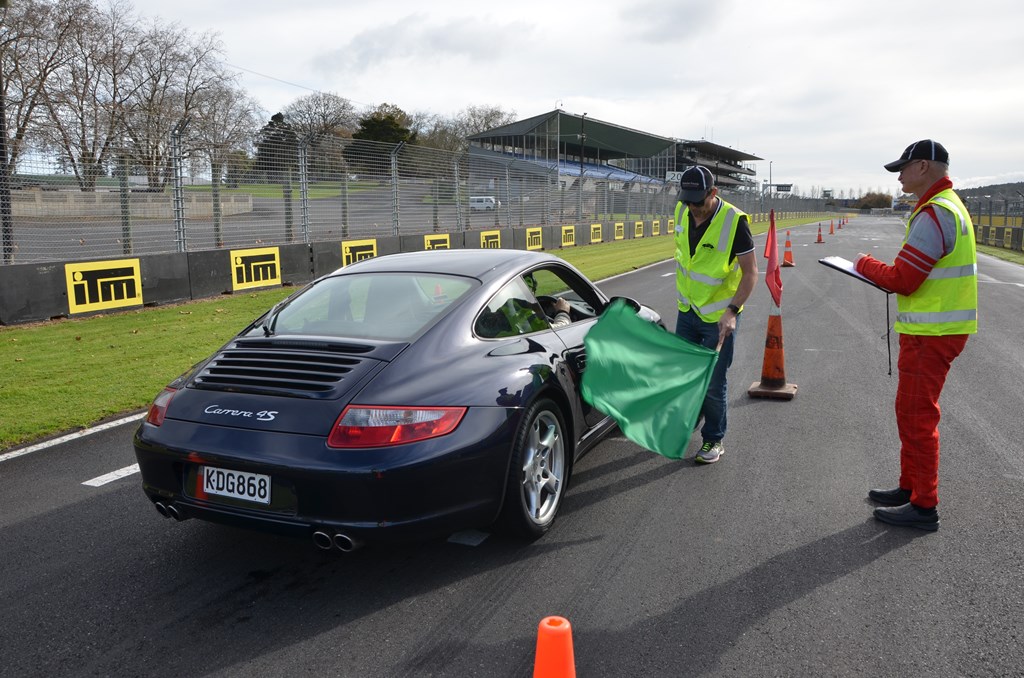 Manfeild to host Porsche enthusiasts
SPORTS car and race circuits are made for each other.
When the Porsche Club of New Zealand visits Manfeild on July 13, enjoyment of one of the world's greatest performance marques at a venue designed and dedicated to high-octane action seems assured.
Yet, on this day, the total thrill of exploring Circuit Chris Amon at greater pace than would be prudent in a public arena could almost be called an 'after-school' treat.
One earned after time in the classroom and through instruction with seasoned instructors.
The Club's annual driver training days run to a formula that has been as precision-honed as the product these enthusiasts love.
Porsches, agrees organiser Steff Chambers, are understandably an utter blast.
But Club members also feel a sense of responsibility to be better drivers.
It's the credo of good cars deserving to be complemented by good driving skills that fuels a long-standing regime of annual training days.
"This event is about improving performance driving skills in a safe and controlled environment," she says.
"The club has been doing this for many years and we've had great results. It's simply about learning a few skills that can make a huge difference.
"It's really good for new drivers but, in fact, is also beneficial for anyone who just wants to learn about how to become a better driver.
"It is equally suitable for those who have never driven on a race track and those who have participated in club track days but want to learn more."
The training is recognised by a number of insurers as a step towards qualifying for track day car cover.
Bringing this event coming to a track that wins international attention as home of the annual New Zealand Grand Prix will undoubtedly make it a special treat outing.
Club members needn't bring their Stuttgart thoroughbreds –  any cars that deemed track-suitable can take part, just as long as they're road legal and not outfitted for racing – but they mainly do.
Participants start their day with a briefing and theory session, then undertake slalom driving, avoidance techniques and emergency braking exercises.
It's all about shaping smoother, sharper and safer driving techniques and highlighting how modern cars' driver assists can be so beneficial to accidence avoidance.
"For some people this will be a first occasion when they will feel how the ABS works," Ms Chambers says.
Cars can be taken to the limit of losing adhesion, but it's always in a controlled circumstance.
"It just gives people a chance to appreciate what their car feels like when it's put under pressure – you're aware of when you've reached your limits, too."
The afternoon turns to putting everything together with laps of Circuit Chris Amon, again with an instructor on board, at a pace commensurate with their mutual confidence.
Lap timing isn't allowed and traction and stability assists have to be kept on, but with everything in a Porsche tailored to driving pleasure – well, there's surely no surprise that many involvers just love to make this an annual experience, just because…
Media release: Manfeild