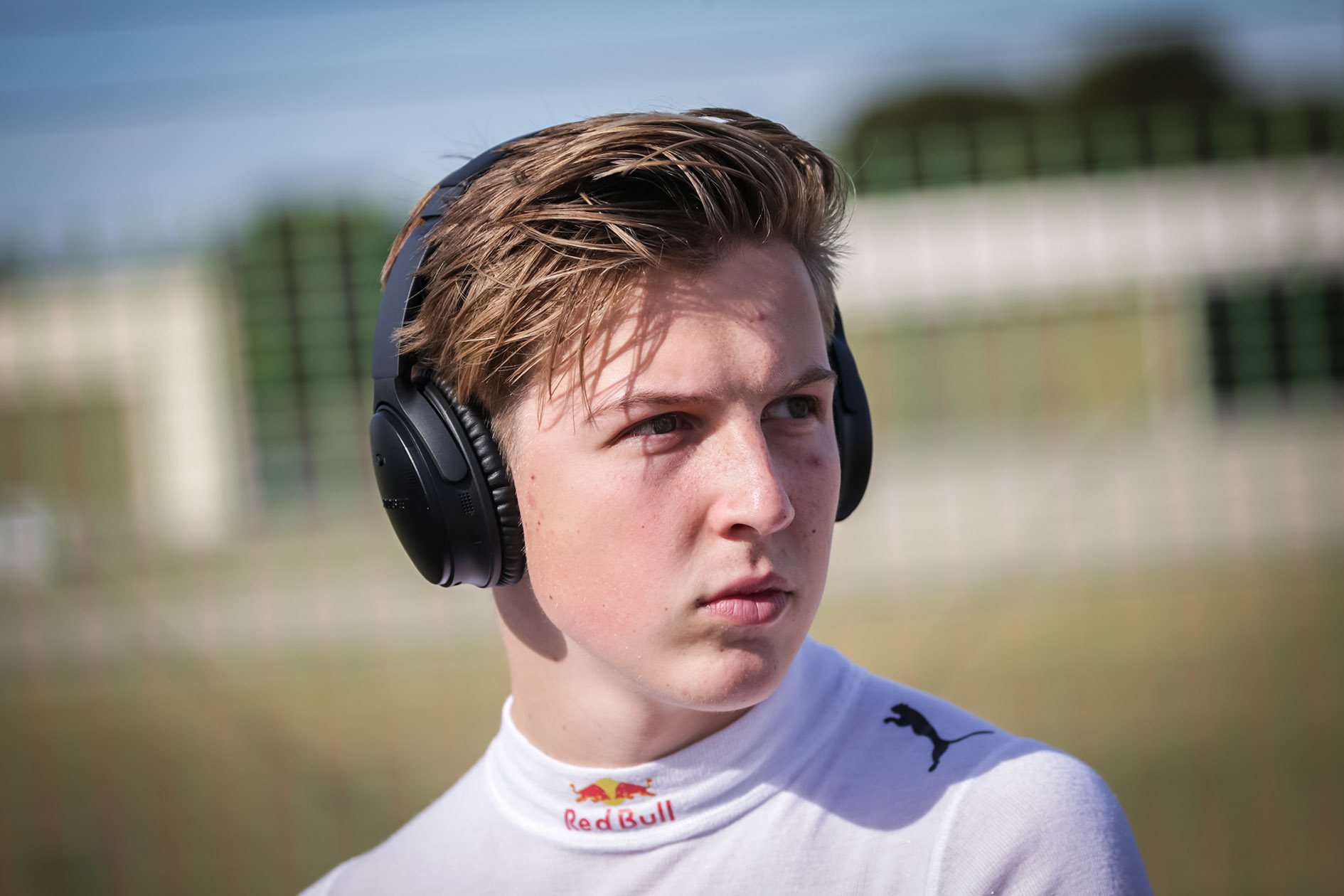 Lawson ready for British GP outing
The FIA F3 championship heads to Silverstone this weekend as part of the British Formula 1 Grand Prix, which young New Zealand driver Liam Lawson considers as his home GP.
The 17-year-old Red Bull Junior Driver moved to the UK this year for his dual racing programme and lives not far from the iconic motor racing track, which this week was confirmed as part of the F1 calendar for the next five years.
"I live just down the road and I go there regularly for training at iZone, so it's kinda like my home Grand Prix," said Lawson.
"I've only driven there once though, that was in an F3 test last year. So I've still got a bit of learning to do but I think that's true for most people."
"It's a track that I really, really like and I can't wait to get going. It has a great mix of high and low speed corners."
The MP Motorsport driver was hoping to bounce back from a couple of disappointing rounds in the new F3 car as the series approaches the halfway mark in the season.
"We have brought some things we want to try, we need to improve as we struggled a bit last time at the Red Bull Ring. But there is limited track time here and it also depends how many tyres you want to use so we are still discussing the plan for practice and qualifying," he said.
The Silverstone round ends a busy schedule for Lawson, who is competing in both FIA F3 and Euroformula Open, and has had five race weekends over the past six weeks, all in different countries.
"As a racing driver it's amazing to have so much driving in such a short space of time, however I've been quite sick for most of it so that hasn't been so much fun."
With only one 45-minute practice session before qualifying at each F3 round, getting familiar with the new car hasn't been easy.
"It's been a difficult start with this car but we are still learning. Hoping to have some better results this weekend. I feel ready. The simulator prep went well so let's see if we can make a step forward."
Practice and qualifying takes place overnight at 7.35pm and 3.50am respectively. The first race is at 8.25pm Saturday night NZ time and the reverse grid top-8 race is at 7.35 Sunday night, as a precursor to the British GP.
The British GP is the most attended of all F1 races, with over 700,000 spectators going least year.
Calendar 2019  – FIA F3:  
10-11 May, FIA F3  Barcelona, Spain
21-22 June, FIA F3  Paul Ricard, France
28-29 June, FIA F3  Red Bull Ring, Austria
12-13 July, FIA F3  Silverstone, UK
02-03 August, FIA F3  Hungaroring, Hungary
30-31 August, FIA F3  Spa, Belgium
06-07 September, FIA F3  Monza, Italy
27-28 September, FIA F3  Sochi, Russia
Caption: Liam Lawson is looking forward to Silverstone, his 'home' Grand Prix meeting.
Media release: Grant McDonald