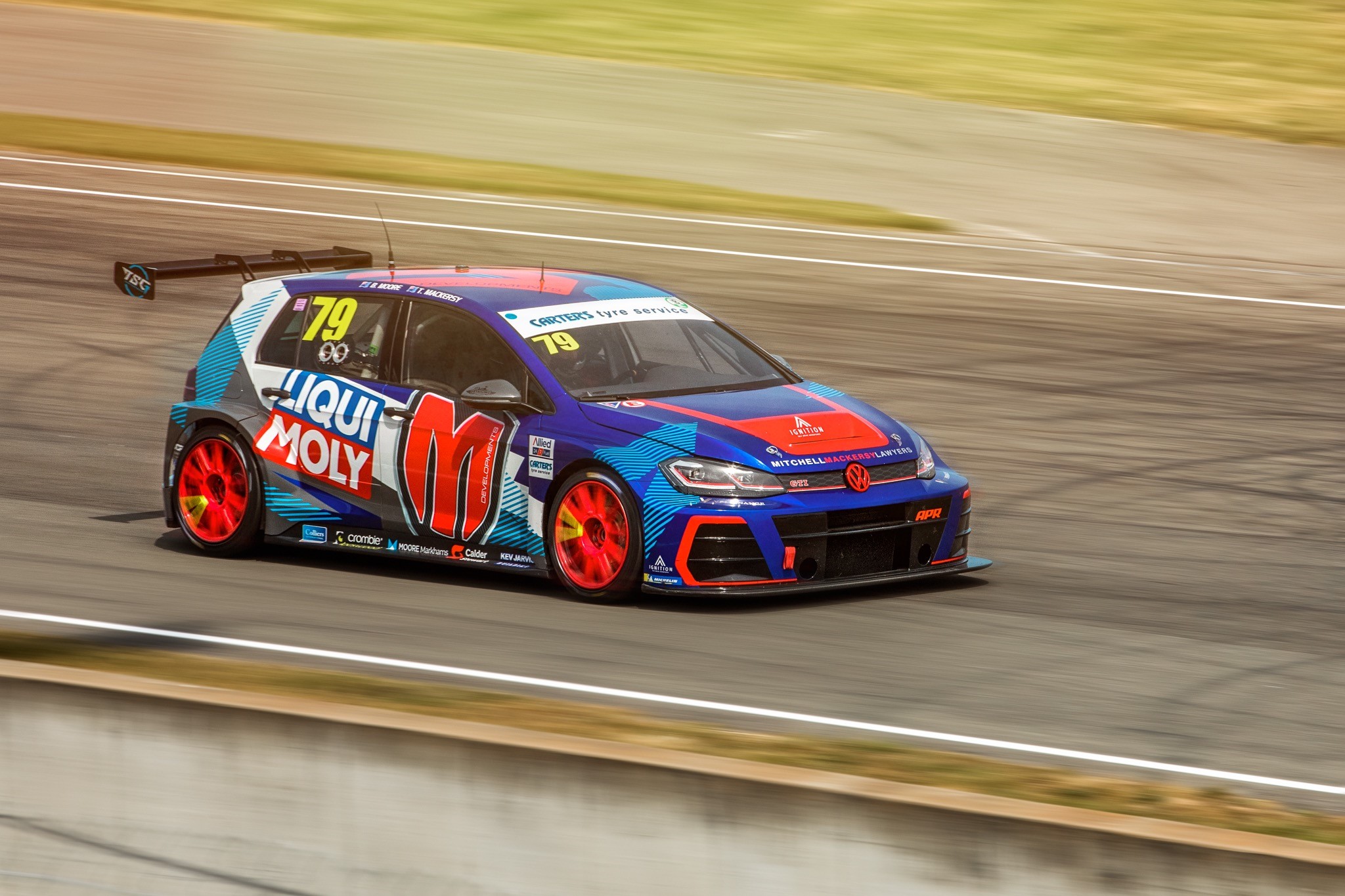 M-Developments planning two TCR cars for TCR NZ champs at Highlands
Two more cars and drivers are gearing up to take the grid of the winner-takes-all  TCR New Zealand Championship round at the Highlands Motorsport Park in Cromwell, late April. M-Developments racing team plans to compete at the title decider with two VW Golf GTi TCR cars with driver confirmation in the pipe-line.
The Queenstown based team have a solid history of racing in the South Island Endurance Series, particularly as well as the New Zealand Endurance Championship, competing with a VW Golf TCR.
"We brought our first VW Golf TCR into the country early in 2018," commented Barry Moore from M-Developments. "In March that year, in our first race in the car, we won the Class B title in the Three-Hour national endurance championship.
"Since then we have had some considerable success continuing to win Class titles in both the South Island and national competitions."
M-Developments recently announced they're becoming the official New Zealand partner for CUPRA Sport. This will see them working directly with CUPRA Sport for new car supply, parts supply and technical support for CUPRA Leon Competicion, Audi RS3 LMS and Volkswagen Golf GTI TCR cars.
"We're thrilled to have partnered with CUPRA Sport," commented Moore. "They build all VW motorsport cars such as the CUPRA, the Audi LMS RS3 and previously the Golf TCR cars.
"We have the ability to order, stock, supply and provide technical backup from the factory. We already have a stack of parts here in NZ, so now we will have a trailer full of parts at race meetings."
"The unveiling of both the new 2021 CUPRA Leon Competición and Audi RS3 LMS are exciting developments for the future of global TCR racing.
"They've got more aero, better brake cooling and a better gearbox. They will be very quick and also look phenomenal. People can relate to these cars, particularly the Audi as a road car."
The recently announced prize of free entry into any of the remaining 2021 TCR Australia rounds, including the Bathurst International event, for the winner of the TCR New Zealand Championship, is on offer at Highlands.
The Super Production Series incorporates both TCR New Zealand and Production Racing Championships' on the same grid. The one-round only at the Highlands Motorsport Park will see three races over two days to decide the NZ titles for both categories, 23-24 April 2021.