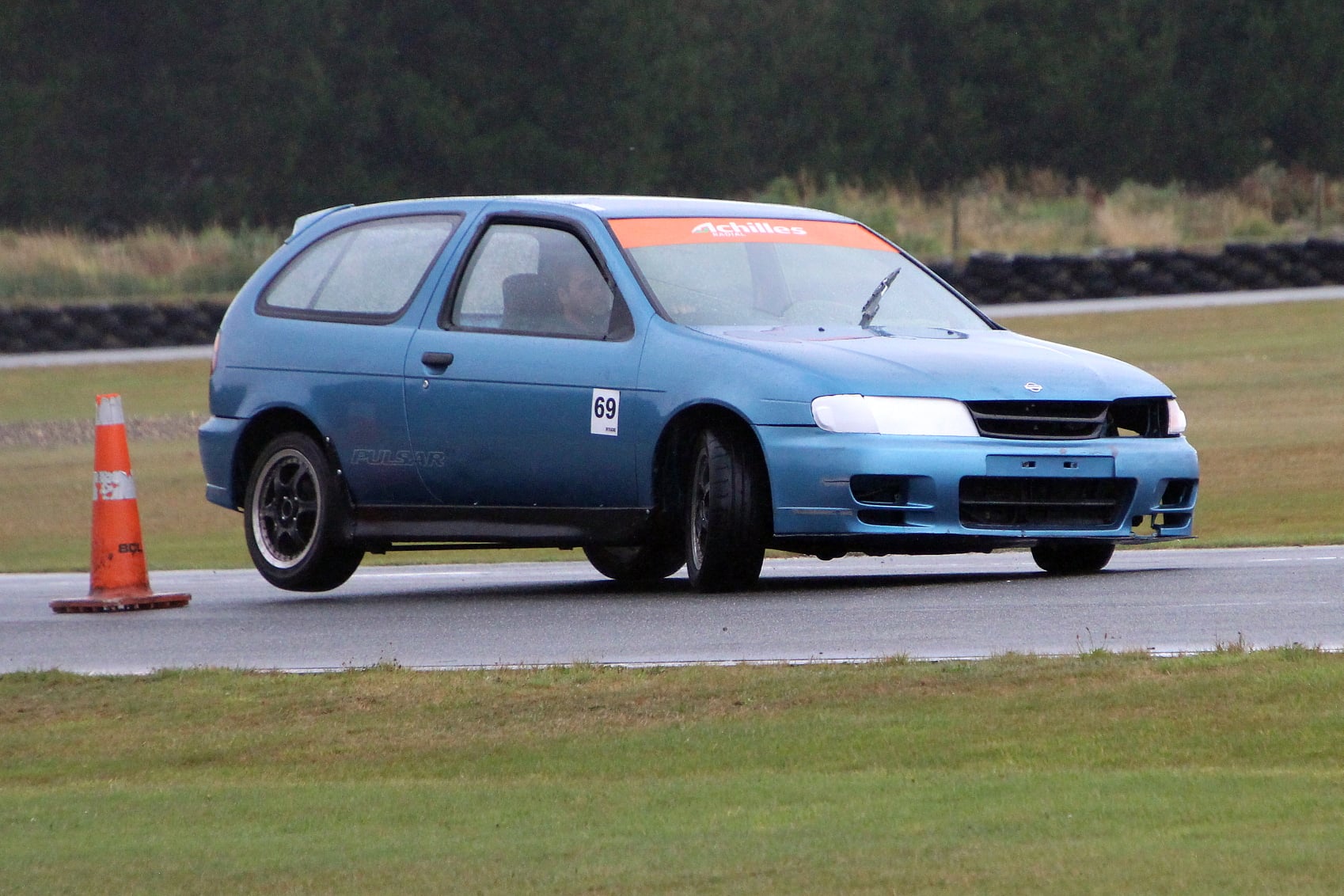 Liam Macdonald clean sweeps Teretonga ClubSport event
Liam MacDonald of Invercargill won both the Motorkhana and Autocross events as the final round of the Evolution Motorsport ClubSport Championship was played out at Teretonga Park on Sunday.
Competitors were greeted by wet conditions, the first of the championship, early on Sunday morning but the track soon dried as MacDonald took his Nissan Pulsar to a win in the Motorkhana from Andrew Lawrie in his Mitsubishi Mirage and Josh Cooper (Toyota Corolla).
MacDonald prevailed again in the afternoon taking the Autocross from Craig Allan (Nissan 180SX) and Luke Oliver (Nissan Pulsar). Oliver shared the car with his grandfather Noel Atley who finished eighth. Cooper took the 0-1600cc class in the Autocross in his Corolla in fourth place overall from Cole McKinnon (Toyota FXGT) in sixth overall with the club's ClubSport co-ordinator Malcolm Mitchell third in the class and tenth overall in his Nissan NX Coupe whilst doing a sterling job organising, competing and baby-sitting.
Kristy Milne, a volunteer ambulance officer who took part in the emergency services challenge against the Fire Service at last weekend's Kings Grass Autocross (won by the ambo's), returned to attack a sealed autocross this week accompanied by her mother Carolyn. Mother and daughter went head to head in the Evolution Motorsport Nissan Sentra with daughter Kristy prevailing, but not by much. Both say they will be back with potentially more family in tow. The family have certainly taken the plunge into ClubSport as they have purchased the Ford Ka used at times by newcomers to the sport for the kids to use on the farm to learn how to drive!!
Nineteen competitors took on the Motorkhana with twenty-six lining up for the Autocross.
The final opportunity to have a go at ClubSport this season will be the Evolution Motorsport ClubSport Triathlon at Teretonga Park on Sunday 18 April. The Evolution Motorsport Nissan Sentra will again be available for just a $20 hire fee and anyone interested in Clubsport is welcome to come along for a look. Admission is free.
For information on ClubSport or the use of the Evolution Motorsport Nissan Sentra contact the Southland Sports Car Club ClubSport co-ordinator, Malcolm Mitchell at 021 666 956.