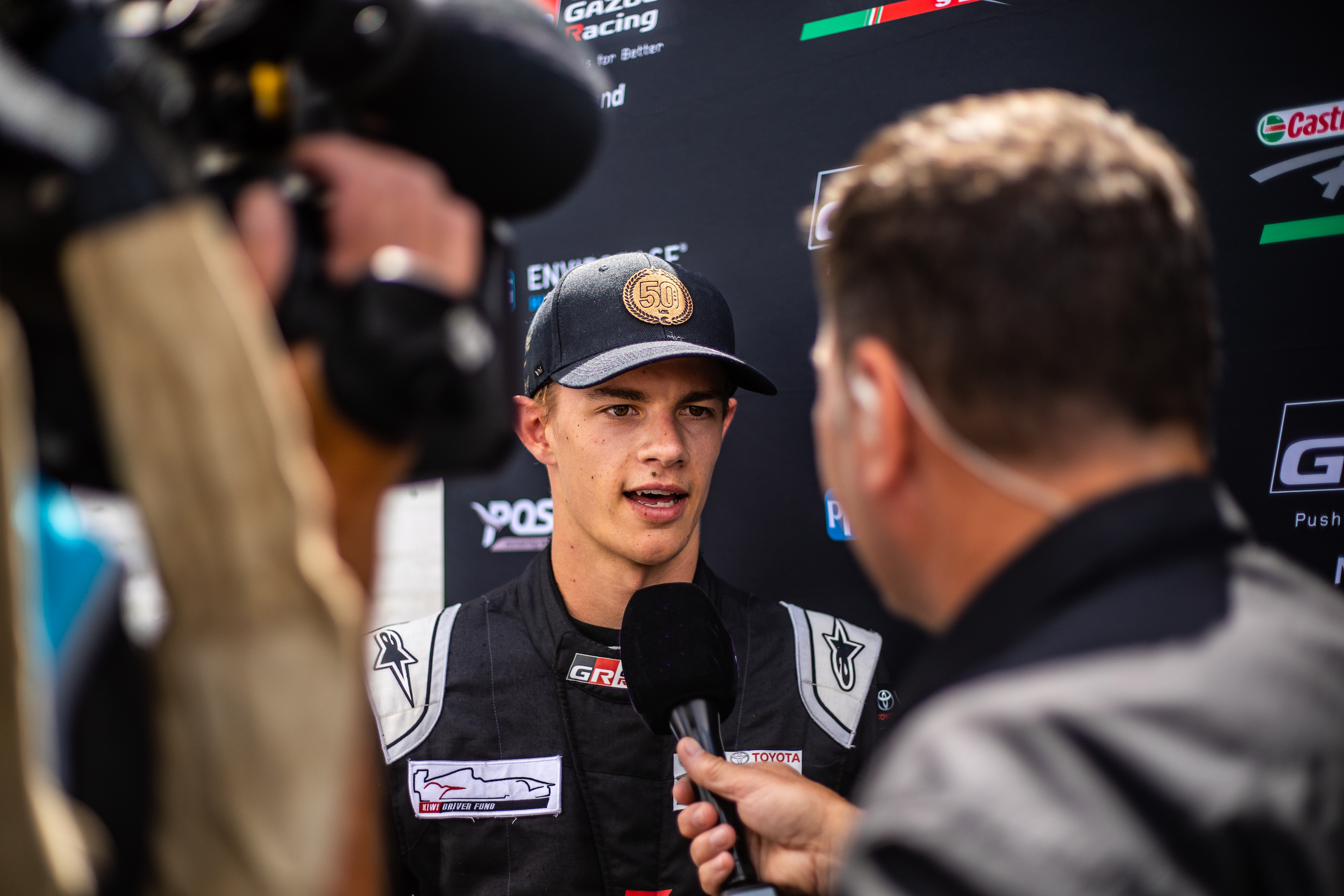 Landmark live TV deal confirmed as 2023 Super Sprint MotorSport New Zealand Championship takes shape
The 2023 Super Sprint MotorSport New Zealand Championship is quickly taking shape as the summer of racing approaches, with an exciting new live TV deal confirmed. "Super Sprint" has also been confirmed as the new name for the Motorsport New Zealand Premier Race Championship, with quick-fire racing a key part of the series across the summer.
Fans won't miss a moment of the action with all racing broadcast live on Sky Sport across each weekend of the series. In addition to extensive coverage on Sky Sport, a new deal for 2023 will see Three's CRC Motorsport show simulcast Sunday afternoon's racing live.
"Motorsport continues to be an important part of our fantastic sport line-up," says Adam Crothers, Sky's Head of Sport Partnerships.
"It's so exciting to have these landmark New Zealand events which will offer further experience and exposure for Kiwis who already punch above their weight. We're all about 'See Your Possible' and now fans and drivers alike can see just what they can achieve, on air, wherever they are."
Headlining the Super Sprint Championship is the return of the Toyota Racing Series. Returning with the FT60 race cars will be a fresh crop of the most promising junior drivers from all over the world. The popular junior single-seater category has produced 20 Formula 1 drivers in its 17-year history.
The popular Toyota 86 Championship will also feature heavily as part of the Premier Race Series alongside the new GT New Zealand Championship and the Valvoline D1NZ Drifting Championship. The NZ Formula Ford, NZ Formula First, and NZ Porsche Championships' as well as Central Muscle Cars, GTRNZ, NZV8 Utes, Mazda Racing Series, BMW Race Driver Series and the V8 Racing NZ/TA2 series will also join the Super Sprint Series support bill at various events.
The addition of Sunday's simulcast to Three will place live, premier domestic motorsport into the living rooms of hundreds of thousands of New Zealanders. CRC Motorsport is New Zealand's most popular and longest-running motorsport show, showing the best of motorsport from New Zealand and abroad.
"Kiwi motorsport has always been at the heart of CRC Motorsport, and we cannot wait to welcome the 2023 Super Sprint Championship to the show," says Shaun Summerfield, CRC Motorsport Host and Associate Producer.
"It continues a 30-year tradition of showcasing the best local motorsport on Three; from the Wellington Street race to A1GP to DN1Z and of course the NZGP, great kiwi motorsport has always had a home on Three."
The new TV deal comes following MotorSport New Zealand's appointment of a new promoter for the Premier Race Series, NZ Motorsport Group (NZMG).
"It's an exciting prospect to help develop and grow domestic racing into a fan-orientated format that will bring well-known names and exciting new drivers into the homes of Kiwis and abroad with the commitment to going live," said Brendon White, NZMG's Managing Director.
"We have so many talented Kiwis competing overseas and now we want to grow and develop the racing in New Zealand to be a globally watched product.
"We have the talent, the tracks, and the classes and we can't wait to start the journey."
NZMG will work closely with the circuits hosting their events to deliver a new and exciting style of circuit racing event, with a focus on enticing fans back to the racetrack over the next few years.
The official launch of the series to signal the start of the Super Sprint era will take place online on 25 October at 8.30pm.
"We're very excited to be working with the NZ Motorsport Group," affirmed MotorSport New Zealand CEO, Elton Goonan.
"Brendon and Paul have a proven track record in delivering premier events, such as the sold-out Jack's Ridge and WRC event tens of thousands of fans experienced earlier this month.
"Having a live TV deal on Sky and Three gives motorsport an enormous level of exposure and one that will add a great amount of sponsorship value for teams and competitors."
The 2023 MotorSport New Zealand Premier Race Series commences at Highlands Motorsport Park on 13-15 January 2023.