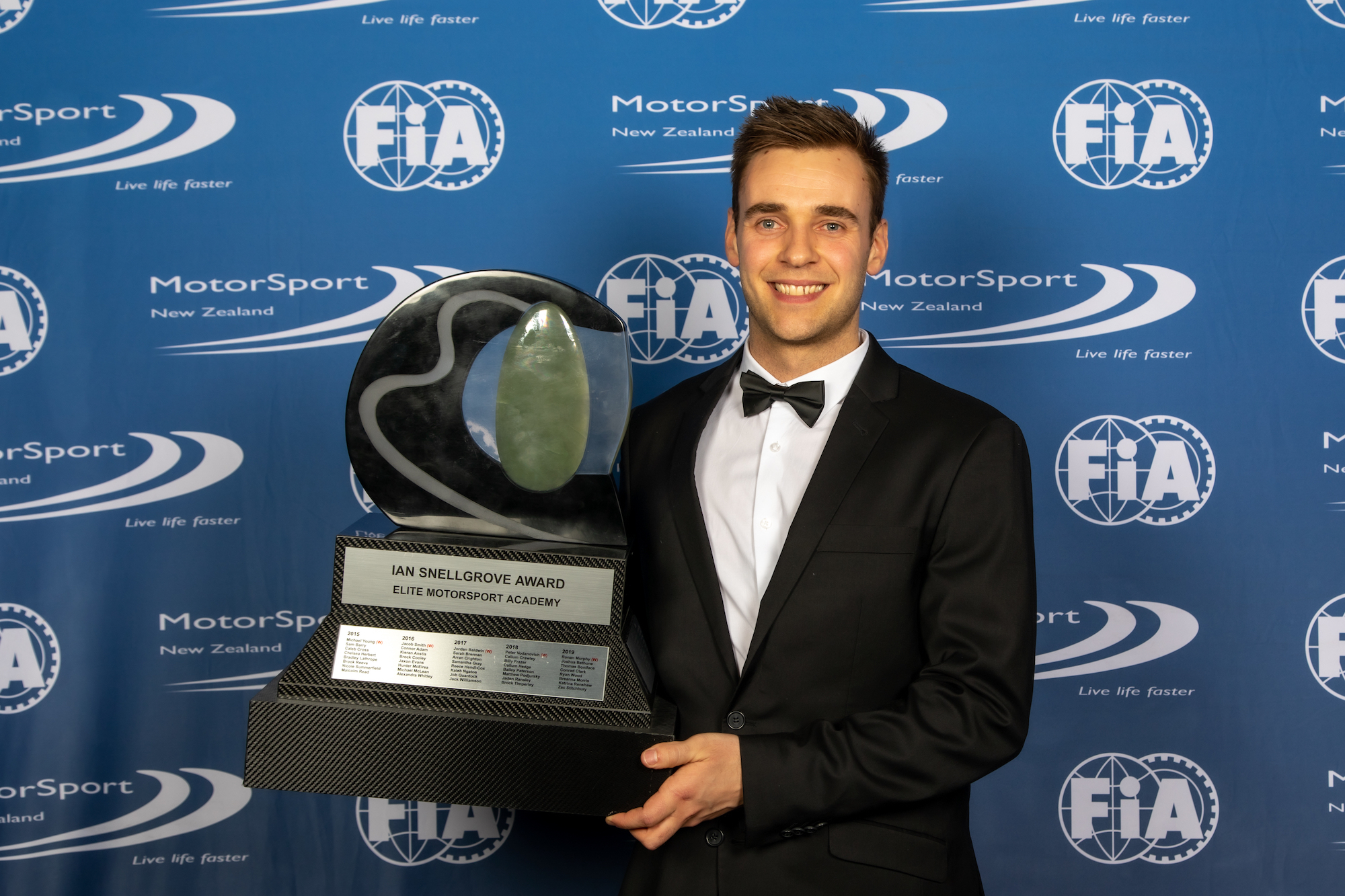 James Penrose set for BRSCC Formula Ford Festival at Brands Hatch
Winner of both the 2020/21 New Zealand Formula Ford Championship and the 2021 Formula Ford Festival, Christchurch's James Penrose will this week take part in the British Racing & Sports Car Club (BRSCC) Formula Ford Festival at Brands Hatch in the UK. It's the 51st running of the festival, the most prestigious Formula Ford weekend globally, where the winner takes all in a 20-lap Grand Final.
"It's really exciting, kind of surreal being here in the UK as we have been working towards this for over a year and a half and now it is finally happening," commented Penrose. "Now, all I have to focus on is my own performance in the qualifying heats and races, to put myself in the best possible position for a decent shot at the final"
The opportunity for Penrose came about from winning the NZ Formula Ford Festival in May 2021, a prize organised by Nigel Barclay and John Crawford involved a funded drive at the 2021 British Formula Ford Festival on the 30th/31st of October this year.
Leading up to this weekend, Penrose and his main technician and father, Tom Penrose, head to Brands Hatch on Tuesday to meet the Border Reivers Racing team for a final seat fitting in a proven front-running Ray GR18 chassis that Penrose will compete in.
"We have testing at the Brands Hatch circuit Wednesday through to Friday where I expect to learn the track on the first day. Wednesday night we will fit the motor that John Crawford's team at Motorsport Solutions in Christchurch have built specifically to the BRSCC specs.
"I expect that for Thursday and Friday it will be about seeing if we are on the pace."
Saturday morning sees drivers compete in four separate qualifying heats which lead to four races to determine those that will progress through to Sunday's semi-finals. For those semi-finalists who miss out on making it to the Final, there is a 'Last Chance Race', an 8-lap sprint to determine the last qualifiers that will start at the back of the 20-lap Grand Final grid.
"As it is a knockout format, you have to be at the right end of each race," said Penrose. "Last year there was about 80 odd cars participating and there were approximately 20 in the final. It all comes down to one race at the end!"
Most notable winners of the Formula Ford Festival include 2009 Formula 1 World Champion Jenson Button, race winners Mark Webber, Eddie Irvine and Johnny Herbert, as well as fellow F1 stars Anthony Davidson, Roberto Moreno, Roland Ratzenberger. Many more top drivers have progressed to great things despite not winning the Festival, including world champions Michael Schumacher, Mika Hakkinen, Nigel Mansell and Kimi Raikkonen, plus the likes of Alain Menu, Derek Warwick, Mark Blundell, Allan McNish, David Coulthard, Dan Wheldon, Danica Patrick and even Carlos Sainz Sr!
"I would like to win and everything that we are doing is aimed towards that. I know what it takes to get to the front and stay in front. It is a matter of giving myself the best chance to make this happen.
"It was disappointing not to have been able to come across for last year's Festival because of Covid lockdowns, as it would have been a good year to do it and I had put in a lot of Formula Ford mileage over the season.
"Now we have the chance at the most prestigious Formula Ford event in the world having won the trip and we have the opportunity to go and do it."
Two weeks after the Festival, Penrose will head to Silverstone Circuit to take part in the Walter Hayes Trophy with a similar knockout format.