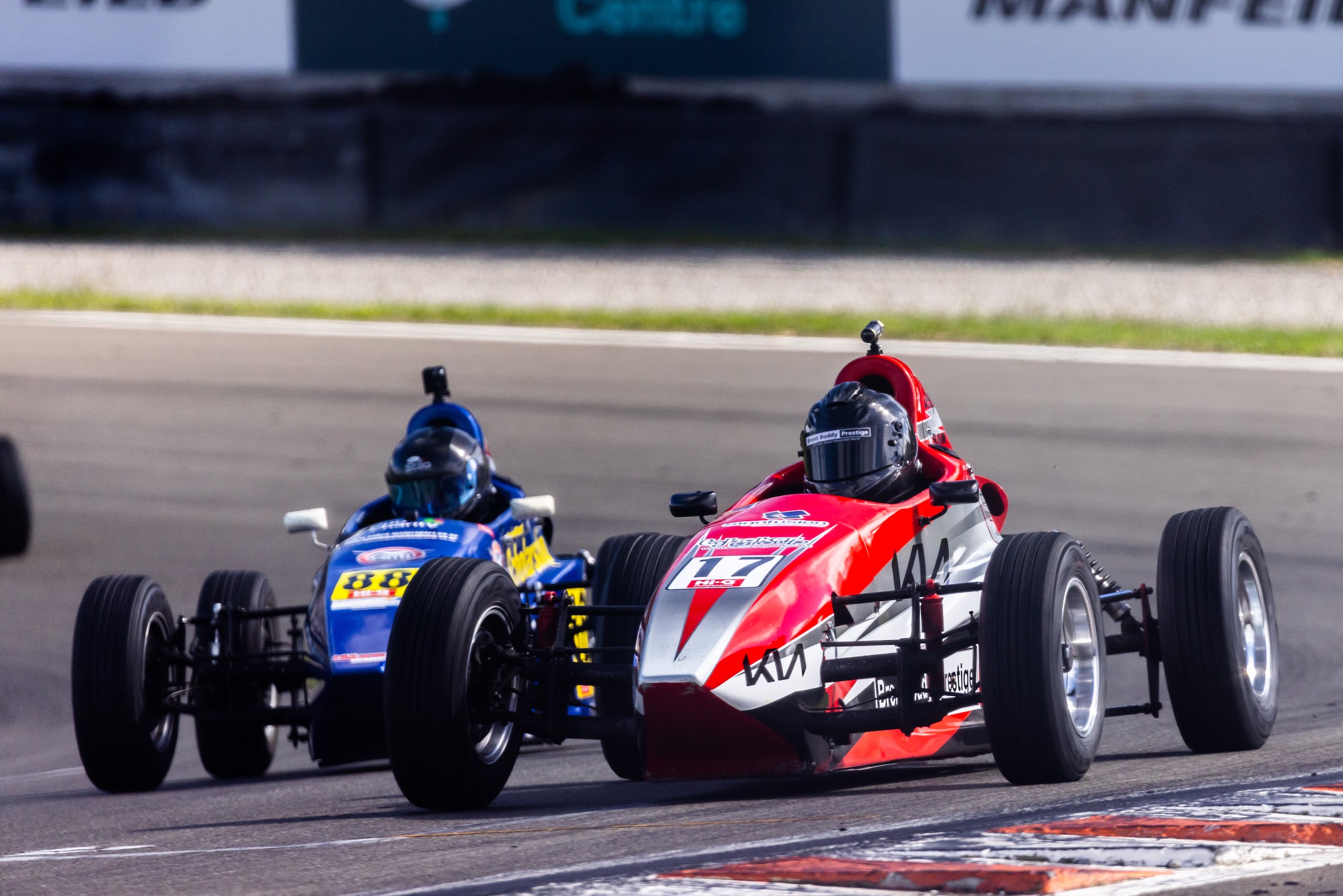 New 'Masters Championship' confirmed for NZ Formula First
The 2022-23 Hi-Q Components NZ Formula First Championship will have more on the line than ever with the inclusion of a Masters Championship.
This season will mark 55 years of racing for the VW-based racing formula in New Zealand. The class has a proud history of creating champions of the future such as freshly crowned Bathurst 1000 winner Shane van Gisbergen, Formula 1 driver Brendon Hartley, IndyCar champ Scott Dixon and Formula 2 race winner Liam Lawson.
The seasoned campaigners who teach the young guns a thing or two now have their own title to fight for. Drivers 50 years old and above will be eligible for the class's new masters championship, aimed at enticing more gentlemen racers into New Zealand's most competitive national racing championship.
The masters title will be decided by taking eligible competitors' top four rounds. Points will be tallied and scored separately to the overall NZ Formula First Championship, with points awarded based on the competitor's finish position relative to other masters drivers.
Having competitors use only their top four rounds will allow greater flexibility for prospective competitors who may wish to compete at only selected rounds. The other advantage of the four-round system is masters competitors who suffer a bad round or are unable to commit to the entire championship will still have a chance, encouraging more entries across the season overall.
"We think our new Masters Championship initiative will help entice not only former competitors back to the class but introduce an entirely new bunch of people to the sport," said Ian Foster, President of FVANZ.
"We've got a great group of masters aged competitors who just love their racing and have their own great battles and now they've got something to fight for.
"This has to be the most cost-effective way to be part of a national motor racing championship, and with a huge degree of flexibility for the competitor."
Foster, the 2008-09 NZ Formula First Champion, is looking forward to returning to the grid to contest the masters championship himself.
"I'm certainly looking forward to getting behind the wheel and contesting the masters championship myself. I really do encourage everyone who has wanted to give Formula First or even just motorsport 'a go' to have a crack at the masters championship."
Although the 2022-23 NZ Formula First season is only just around the corner, it's not too late to be part of this great new initiative. With 'arrive and drive' lease packages available, this is a fanatic opportunity for a new motorsport competitor to be part of a national championship in the most cost-effective way.
For information on Formula First arrive and driver or lease packages or to purchase a car, please contact Ian Foster – 027 477 1092.