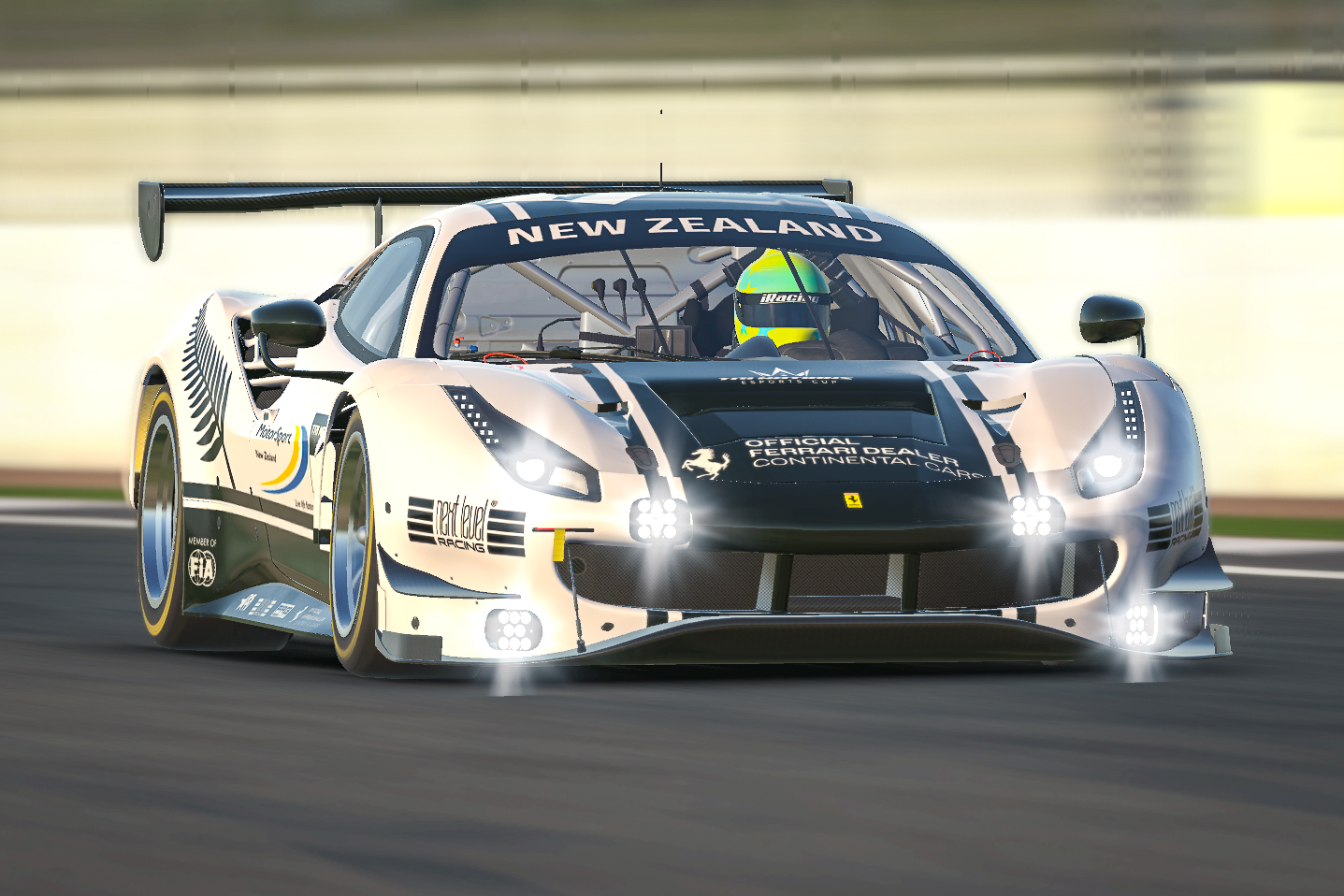 Kiwi lineup for Tri-Nations Esport Cup set as Continental Cars Ferrari confirms support
The ten drivers who will represent Team MotorSport New Zealand supported by Continental Cars Ferrari for the inaugural Tri-Nations Esports Cup have been set following two pre-qualifying events.
New Zealand's representatives will go up against the top ten qualifiers each from both Australia and the United Kingdom this Sunday 6 August. The fight for national supremacy will take place across two 30-minute races, one at the iconic Mount Panorama, and the other at the famed Silverstone circuit.
Continental Cars Ferrari has also confirmed their support for the first official esports competition between the three countries. The 30-car field from the three nations will prove their skills in identical Ferrari 488 GT3 Evo cars on the popular esport platform, iRacing.
Team MotorSport New Zealand supported by Continental Cars Ferrari will be represented by Hugo Allan, Ewan Baker, Jamie Stovold, Jack Marra, Michael Healey, Harry McDonald, Hamish Cleland, Matt Stevens, Matthew Pluck and James Hogan.
Pre-qualifying was a hotly contested affair with the ten fastest, who were chosen as representatives, separated only by one-second on the time sheets.
Fans will be able to tune into live coverage of the event on the MotorSport New Zealand website and the Racestars TV YouTube channel. Qualifying for race one at Mount Panorama gets underway at 7:20pm on Sunday 6 August with the racing starting shortly after at 7:30pm.