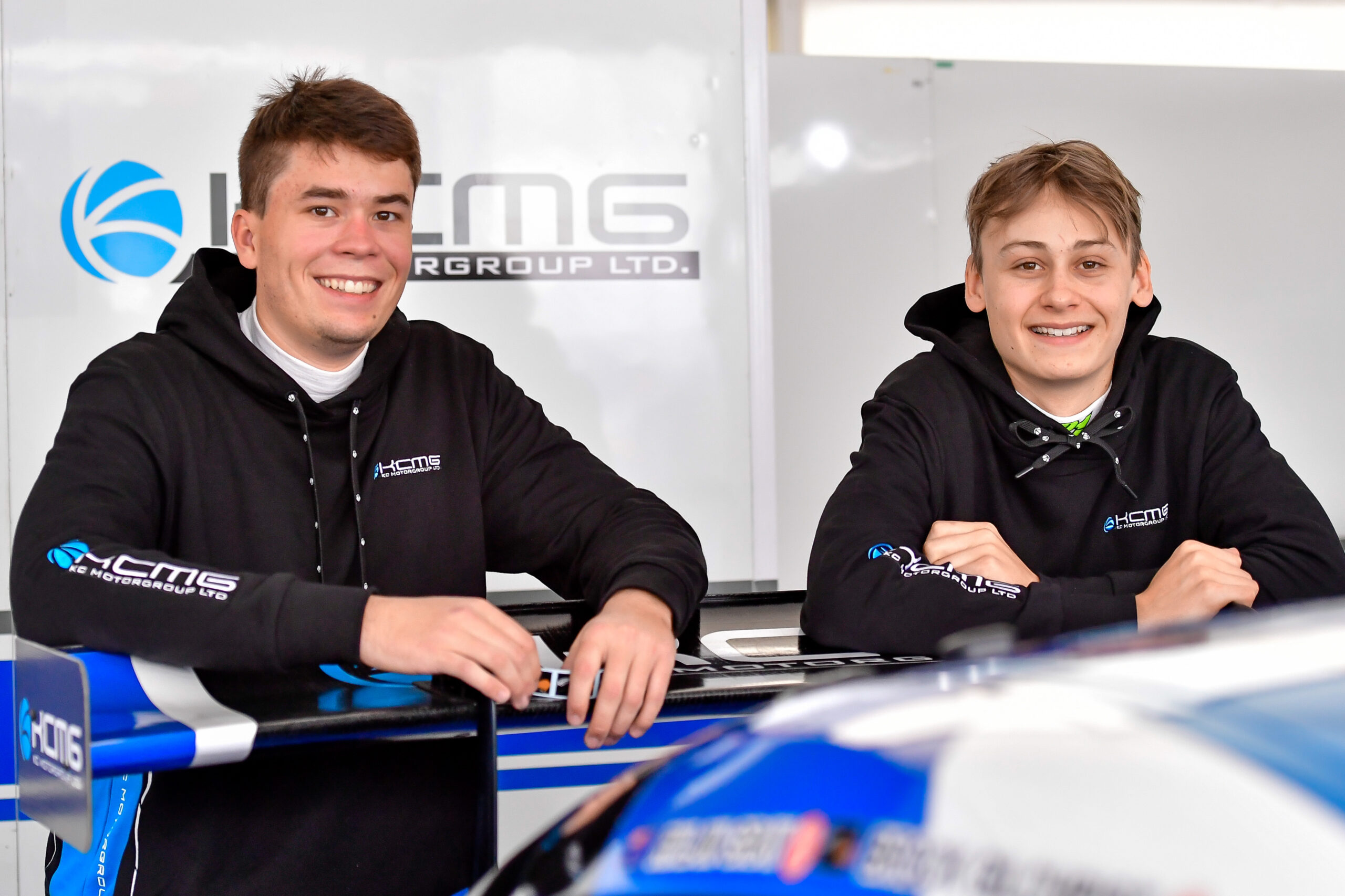 Gilchrist and Gray finish fine GT4 debut in the points
Brock Gilchrist and Rylan Gray capped a good weekend on debut in the ADAC GT4 Germany event at the Nürburgring with a fine top ten finish in the concluding one hour race.
In soaking wet and cold conditions the pair brought their KCMG-run GR Supra GT4 EVO home in tenth place, scoring points at the conclusion of their prize weekend as overall champion and rookie winner in the 2023 Toyota 86 Championship.
The circuit is notorious for changeable weather and that came into play once again on Sunday with rain at the start and the first two laps run behind the safety car.
Once the 29 field got underway, Rylan Gray – starting the second race in fifth after qualifying and penalties to other competitors – dropped a couple of places but settled down to the challenge quickly.
Within a handful of laps in atrocious conditions the young Aussie was posting purple sector times and put in his personal best lap time just after the pit lane window opened.
He handed over to Gilchrist who re-joined in eighth place with 25 minutes to go before moving up to seventh. As the clock counted down, the rain stopped and the track began to dry, which brought pressure from the cars behind Brock.
The Kiwi lost places as conditions continued to change but finished strongly on pace and brought the car home in tenth – and with championship points – to complete a solid weekend for the youngsters.
"The Nürburgring did its thing and threw some very challenging conditions at the whole field and when you are new to those conditions, the track and the car that's going to be a steep learning curve," said TOYOTA GAZOO Racing New Zealand Motorsport Manager Nico Caillol.
"Despite that the boys did everything right. They kept the car on the track, they avoided contact, they learned and got better every time they went out on track, they worked well with their engineers and impressed the team.
"They proved they could match the pace of the very best out there in one of the world's most competitive GT4 championships. That's a huge reflection of their ability and we are very proud of them. They did incredibly well."