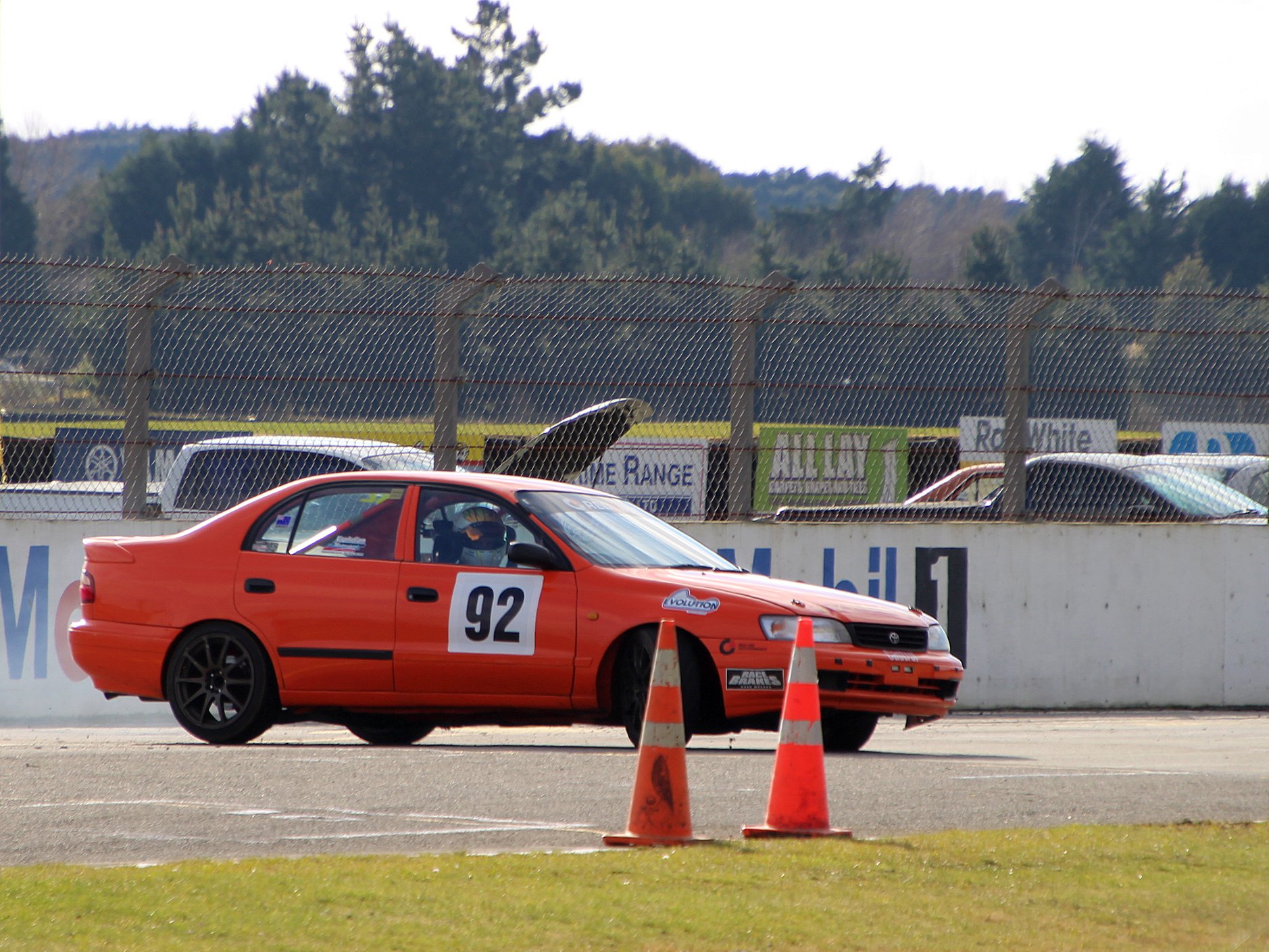 Jordan Michels backs ClubSport for fun and safety benefits
Talented Southland racing driver Jordan Michels has raced at the highest levels on both sides of the Tasman but until last month he had never had a crack at ClubSport. Considering his family operates Evolution Motorsport in Invercargill, the major sponsor of entry-level Southland Sports Car Club ClubSport events that is quite surprising.
To be fair, Michels has been quite busy these past few years and in 2019 won the NZ Formula 1600 Championship, Class B of the South Island 1 Hour Endurance Championship and Class 2 of the New Zealand 1 Hour Endurance Championship whilst also competing in Australia, both in a TCR Saloon car and earlier this year in a star-studded international S5000 field at the Australian Grand Prix, an outing curtailed by Covid-19.
While Michels' career was on an international trajectory he had not actually raced a car since November at that stage so he jumped at the chance to compete at Round 1 of the Evolution Motorsport ClubSport Championship at Teretonga Park in Invercargill last month.
"I have never laughed so much at a motor race circuit, it was fantastic," said Michels at days end. "I brought three of my mates with me. I have a lot of friends within motorsport and some from outside that world and I dragged one of my friends from outside that motorsport circle along. It was quite cool. We had fun and it was really laidback."
"I was not setting the timesheets on fire," says Michels, "it is definitely a different discipline to what I am used to. It was my first time but it did complement what I traditionally do so it can be considered a pathway into motorsport. It was very enjoyable and I will look to do more of it. Driving a front-wheel drive car was a fantastic opportunity as I hope to do some more TCR racing in the future."
"I have a handful of kids from karting that I coach and I'll be encouraging some of them to do ClubSport going forward. It was great for driving skills and I am sure I will be more effective parking at Kmart from now on," he joked. On a more serious note he quickly adds, "it is good for any kid and their driving skills. To do both a motorkhana and a sprint for $65 is about the same as a meal or a night out and more fun!"
"It can be as competitive, stressed or as relaxed as you want to make it. In fact, I may have been too relaxed – during the afternoon I took ten seconds off my time in the Autocross. You have to appreciate all those who help make it happen and give their time to let people have so much fun."
The next round of the championship is on Sunday 20 September and the Southland Sports Car Club welcome inquiries from prospective competitors and also regarding the use of the Evolution Motorsport Nissan Sentra via the Southland Sports Car Club Clubsport Co-ordinator Malcolm Mitchell at 021 666 956 or malcolm.mitchell67@gmail.com
Drivers as young as twelve can compete in ClubSport with parental or guardian consent and not only is it fun it is also a great way to enhance driving skills.
As for Michels he is competing at the Timaru round of the South Island Endurance Series on the day prior to Round 3 in October, "but I want to come home on Sunday for ClubSport now," he says.