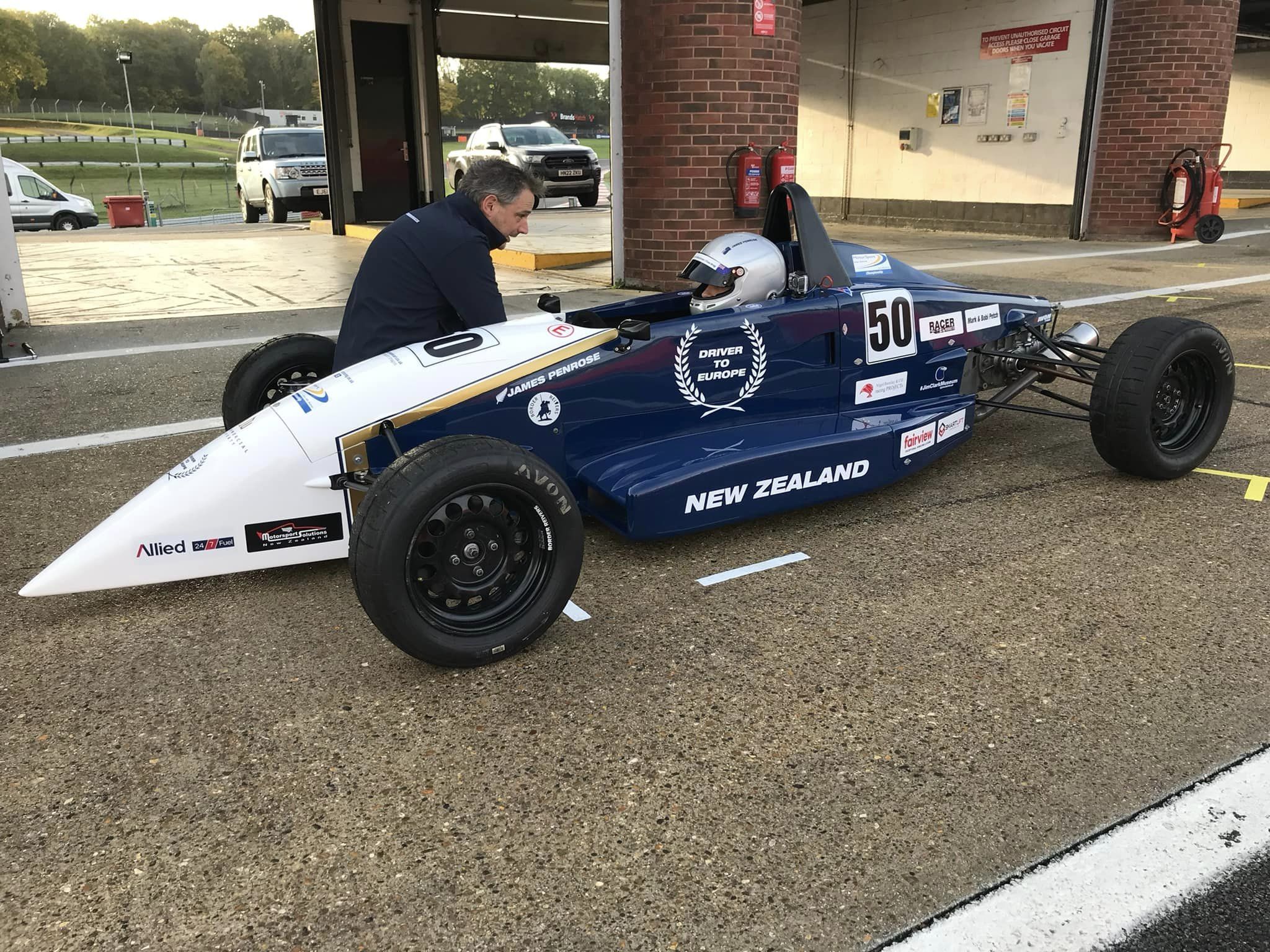 James Penrose set for Walter Hayes Trophy Formula Ford weekend at Silverstone
Kiwi Formula Ford driver James Penrose is all set to compete in the prestigious Walter Hayes Trophy weekend at the Silverstone Circuit in England (5-6 November 2022).
"I'm excited to be racing at the Walter Hayes Trophy this weekend," commented Penrose. "It's arguably the most significant and competitive Formula Ford event in the world held at Silverstone which in itself is world-renowned with so much history and is known to produce close racing with large drafting opportunities."
The Walter Hayes race weekend, named after the Ford Motor Company public relations executive, was first held at Silverstone in August 2001. It has grown each year since then and features a series of knockout heats and semi-finals over the weekend over the weekend to ultimately find an overall winner.
"I'll have my work cut out," said Penrose. "There are over 125 cars entered, it's a new circuit for me and we have rain on the forecast.
"That said, I'm confident in my ability to get on top of the circuit and my experience to race amongst the best drivers and challenge for the top spots."
Penrose, a previous winner of the New Zealand Formula Ford Championship, the NZ Formula Ford Festival, the NZ Elite Motorsport Academy and winner of the New Zealand Driver to Europe competition, recently competed in the 2022 British Racing & Sports Car Club (BRSCC) Formula Ford Festival at Brands Hatch. Run in a similar knockout format, Penrose made it through to the final race of the weekend which saw heavy rain stop the 20-lap decider only after four completed laps.
"Brands Hatch was an amazing circuit, possibly the most enjoyable I've ever driven," said Penrose. "I was happy with how we came back from adversity to make it into the final. The racing was fiercely competitive, which prepared me well for this weekend.
"The Walter Hayes Trophy follows a similar format to the Festival, with a winner takes all final. We have two more days of testing (at Silverstone) before we get into the racing this weekend!"