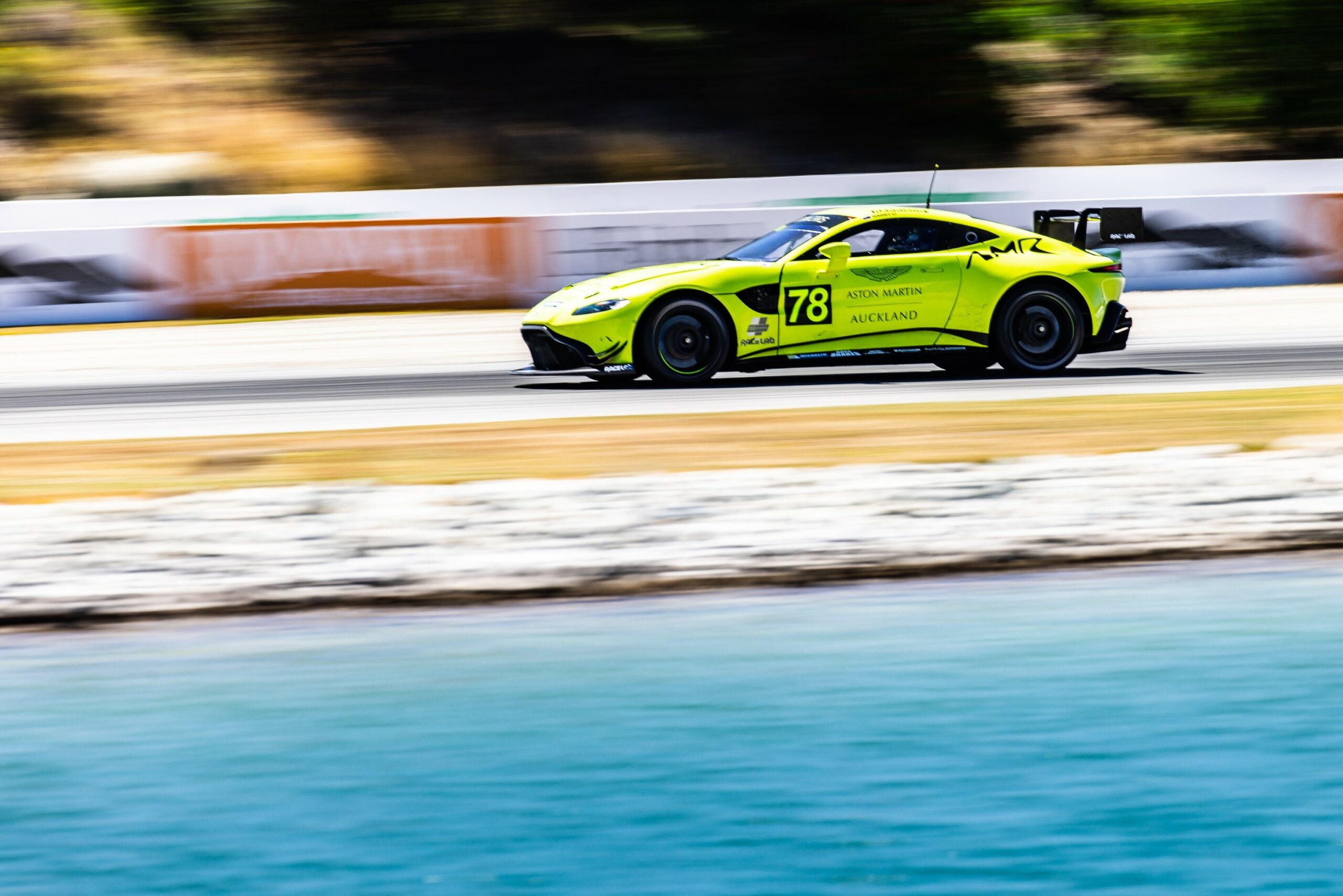 Harrison Aiming for Top Step in GT4
Stephen Harrison will be chasing some redemption in his Aston Martin GT4 when the GT New Zealand Championship gets underway at Highlands Motorsport Park in January.
At the final race at Taupo earlier in the year Harrison had been announced as the winner of the 2022 GT4 Series, however, post-race a 5-second penalty was applied for a pit lane speed infringement, which relegated him to second in points, promoting McLaren racer Nigel Cromie to the series win.
"It stung at the time, but I'm over it now. I made a mistake, but that's life and that's racing," said Harrison.
"Obviously the series last year was incredibly close, and the title came down to the last race. In fact, after the race and before the penalty, Nigel and I were standing there looking at each other wondering who had actually won!"
"To win, I think consistency is key, make few mistakes and of course have a whole lot of luck. The car is good, it's well balanced, handles well, has good brakes and the tyre wear is good. If you piece everything together you can have a good season."
Harrison's Aston Martin Vantage GT4 this season will again be prepped by Race Lab.
"The Race Lab guys are a great bunch and do an amazing job with the car. We've had busy testing programme, getting out on track about once a month and just being ready for the start of the new season in January."
The 2023 GT New Zealand Championship will consist of a four-round series over three months commencing January 13-15 at Highlands Motorsport Park in Cromwell. This will be followed by the second round with the New Zealand Grand Prix at Hampton Downs on February 3-5, before heading to Taupo on March 17-19. The final round will be at Manfeild on April 14-16.