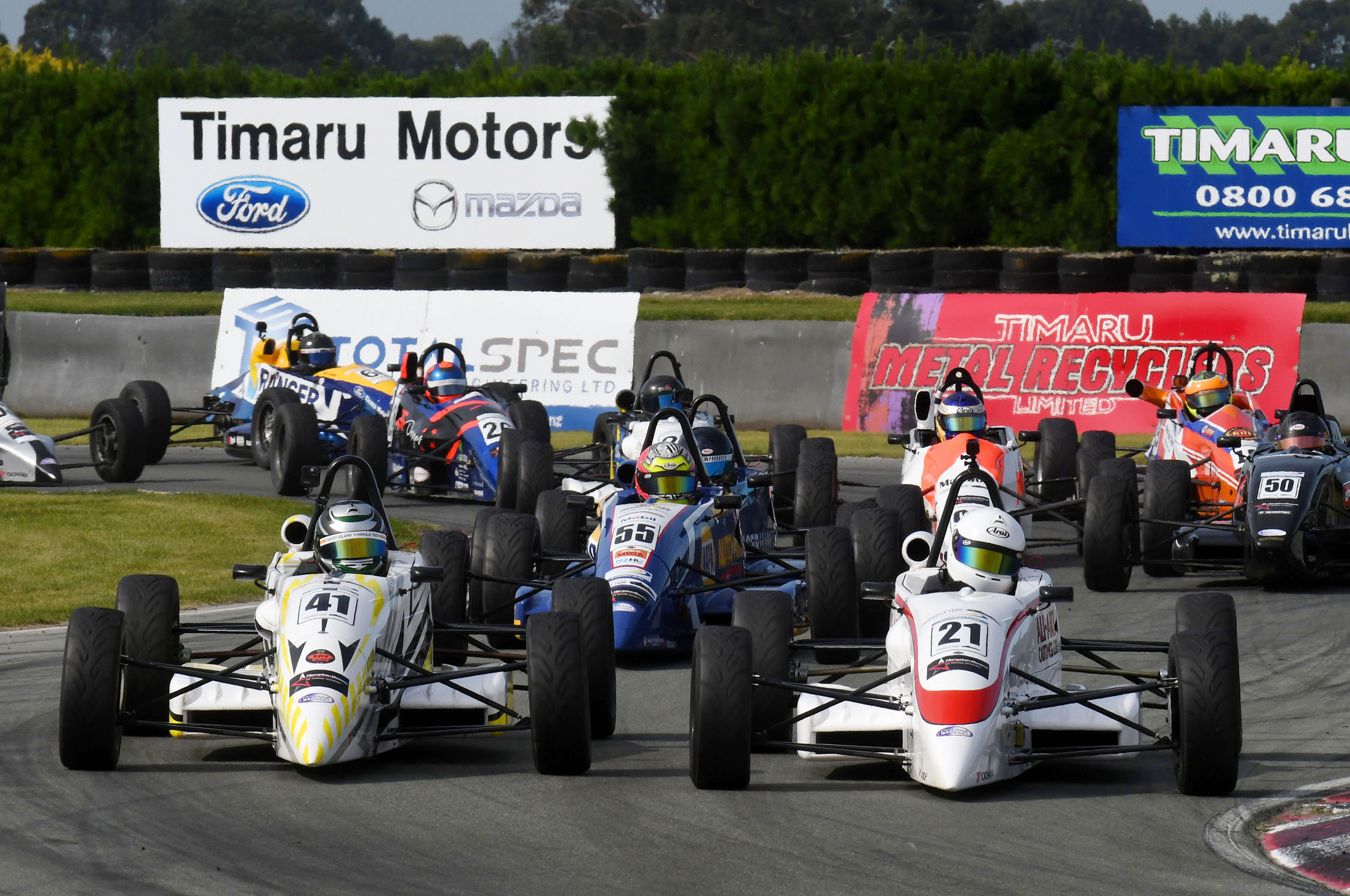 Podium opportunities available at South Island F1600 round on Saturday in Timaru
Podium opportunities are available for up-and-coming Formula Ford drivers at the second round of the 2022/23 Yokohama South Island Formula 1600 Championship with several top drivers not having entered the round at Timaru International Raceway, Timaru, on Saturday (5 November). Current points leader Matthew Hamilton is heading to Las Vegas this week to compete in the Supernationals Kartsport event while Zac Christensen has not entered the round.
But the Wigram Cup winner from the opening round last weekend in Christchurch, Alex Crosbie (Ray GR21), won't have it all his own way with the addition to the grid of former South Island champion Jack Noble-Adams (Ray GR21). Crosbie, the current NZ Formula Ford champion, will also be up against several rivals who are not only looking for more podiums but also their first race victory in the category.
"I'll be looking to be up the front in Timaru," said Crosbie. "I quite like the track as it is more technical than Ruapuna with some tight corner so will be looking to put some points on the board."
Daniel Brown (Ray GR21) and Blake Knowles (Van Diemen RF05) sit fourth and fifth on the points table having finished each on the podium in Christchurch. Sixth placed Dylan Petch showed consistency while Ryan Low (Ray GR08), Thomas Flynn (Swift SC92) and Dominic Robertson (Swift SC94) are looking to break into a top five result, if not onto the podium.
The battle of the new rookie drivers will also be on in the mid-field. Dan Kelly (Van Diemen Stealth), Caleb Byers (Van Diemen Stealth) and Will Neale (Van Diemen Stealth) sit 10th- 12th on the points table with just 19-points covering the trio.
A 15-minute qualifying session takes place on Saturday morning at 10:45am with a $500 Hampton Downs NZ Race Academy cash prize for setting fastest lap at stake. Two 10-lap and a 12-lap race take place over the rest of Saturday with the NAPA Auto Parts Driver of the Day $230 prize also to be decided.