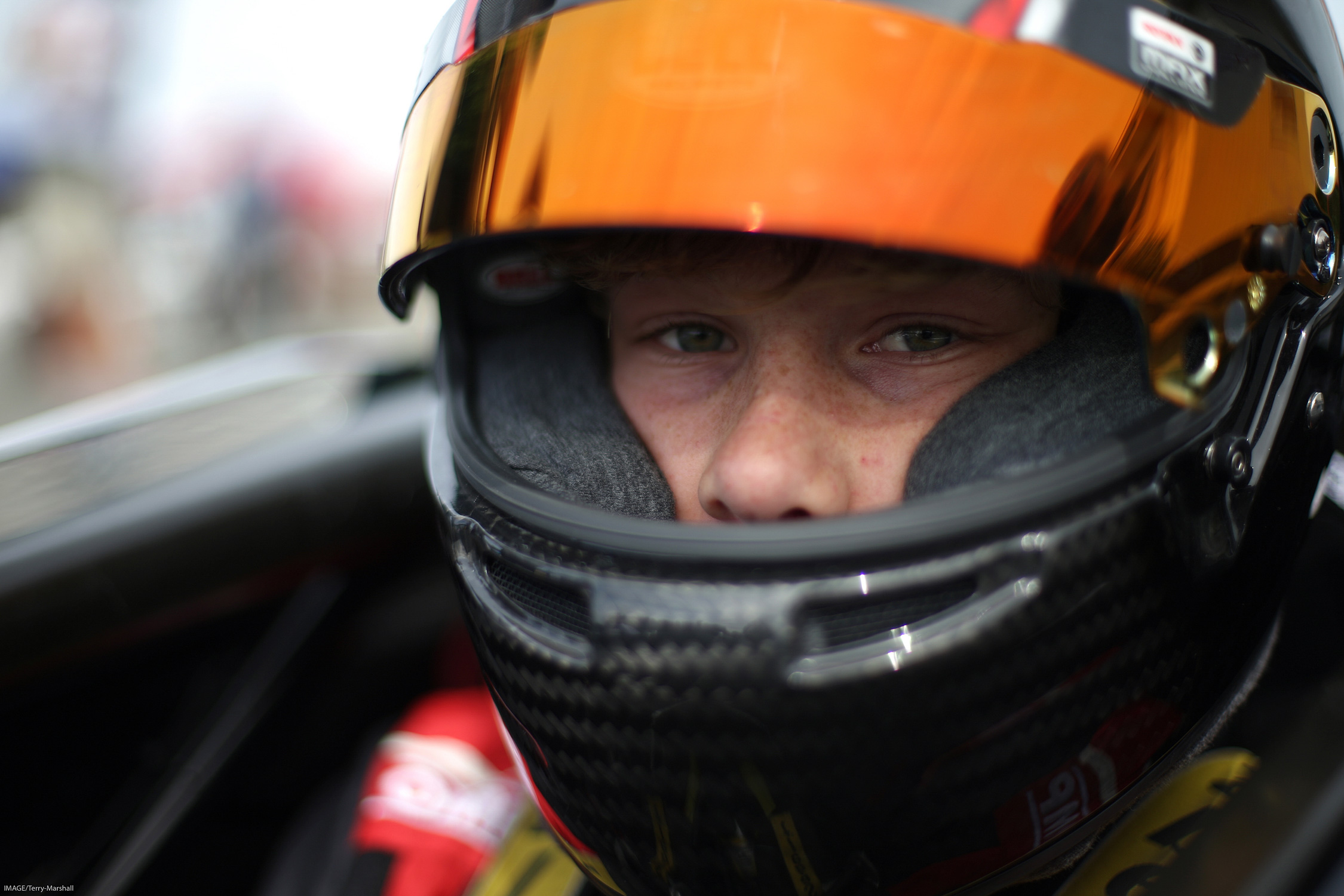 Jacob Douglas confident heading to his second F1600 round at Teretonga
Kartsport champion Jacob Douglas is confident of gaining more podium placings as he heads to his second single-seater competition at Teretonga Park, Invercargill, this weekend. The Christchurch high school student made the step up from kartsport in December, competing in the third round of the 2020/21 South Island Formula 1600 Series, also at Teretonga Park. A podium placing in his opening race, third overall in Class 2 and wining the Driver of the Weekend award was ample reward for both driver and team on debut.
"I'm really looking forward to it," commented Douglas. "All nerves for my first single seater race are now out of the way. I know what to expect, the car is great, so I'm looking to improve this weekend."
Douglas was impressive first time out and now has the goal of competing with the top three drivers currently competing in the series.
"The top three in the South Island series are quick. Since December we have bought a brand-new engine so will have more horsepower than the last outing.
"I really like the Teretonga circuit. It really flows and is great for draughting with only a few corners, all of which are quite different to each other.
"They all require a different approach and I need to be fast in and fast out which is quite different to what I am used to in kartsport. Teretonga is about getting the best exit speed out of a corner to get on the back of the next car in front and draughting past them.
"Qualifying for the opening race is another key to the weekend which I am confident about and feel that we have good car speed."
Since the last round in early December the team have tested back in Christchurch while Douglas has continued his fitness regime over the Christmas and New Year break. A large field of Formula 1600 cars are expected on the grid for the three-race meeting.