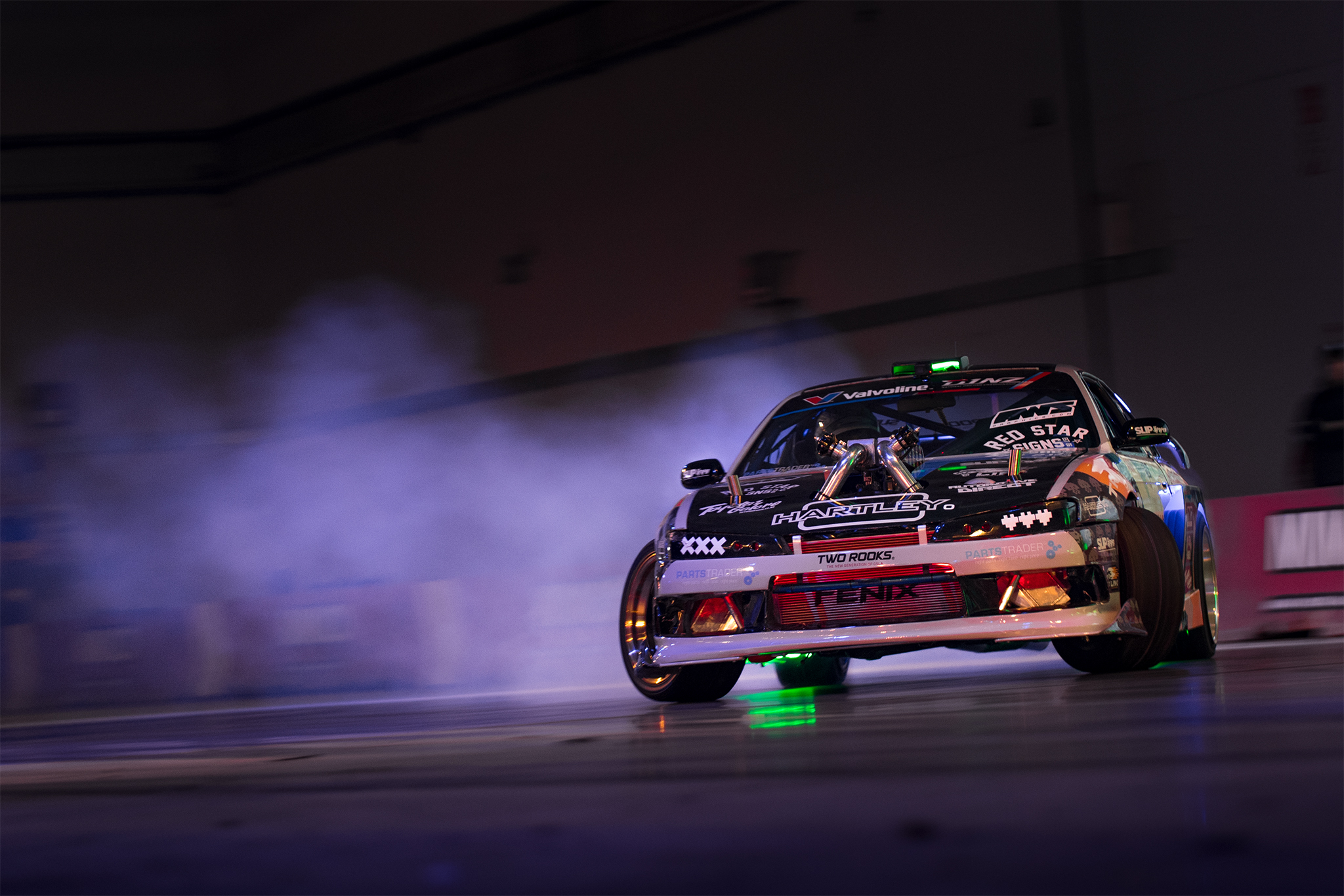 D1NZ National Drifting Championship secure live TV coverage for Australia
The Valvoline New Zealand D1NZ National Drifting Championship has landed a deal with the Foxtel Group that will see all rounds broadcast live on Kayo Sports for the first time ever in Australia.
The broadcast deal will see the D1NZ Series shown in Australia live on Kayo Sports, plus selected live coverage on Fox Sports on Foxtel, Foxtel Now, Foxtel GO.
Live broadcasts of D1NZ events will feature highlights for qualifying followed by the Top-32 competition. Those who are unable to watch the event live will be able to catch up on all the action with highlights packages via Kayo Sports.
D1NZ Category Manager Brendon White said the deal marks a pivotal point in the history of the championship, which is one of the longest-running in the world.
"In the 18 years that D1NZ has been running the series has always been on the front foot when it comes to broadcast coverage."
"Thanks to this new deal we're taking the sport to another level being the first motorsport series in New Zealand to be live simulcast throughout Australia for the entire series."
"By being part of the Foxtel family in Australia it's undoubtedly going to be the best showcase of domestic motor racing in decades."
"It's a true testament to the dedication of our fans, competitors, sponsors and volunteers to get the sport to where it is today and we are proud we have a stellar broadcasting fronting team lined up including 2X NZ Champion Cole Armstrong Drift moving into a technical presenter role."
White said the addition of Fox Sports to the fold will also take the production quality to new heights providing better opportunities to engage fans in the judging process with new additions of technology added to the series in coming months.
Rebecca McCloy Foxtel Group Director of Acquisitions and Sports Partnerships said: "The Foxtel Group is the established home of motorsport in Australia with motorsport audiences going from strength to strength in 2020. We are delighted to lock in this partnership with the D1NZ Drifting Championship, and we are looking forward to bringing fans all the first round action later this month."
It will all begin on Saturday, January 23rd with round 1 live on Fox Sports 506 and Kayo Sports from 2pm (AEDT).
The six-round championship concludes at Trustpower Baypark on May 1st where the Pro Series and Pro-Sport Series titles will be decided.