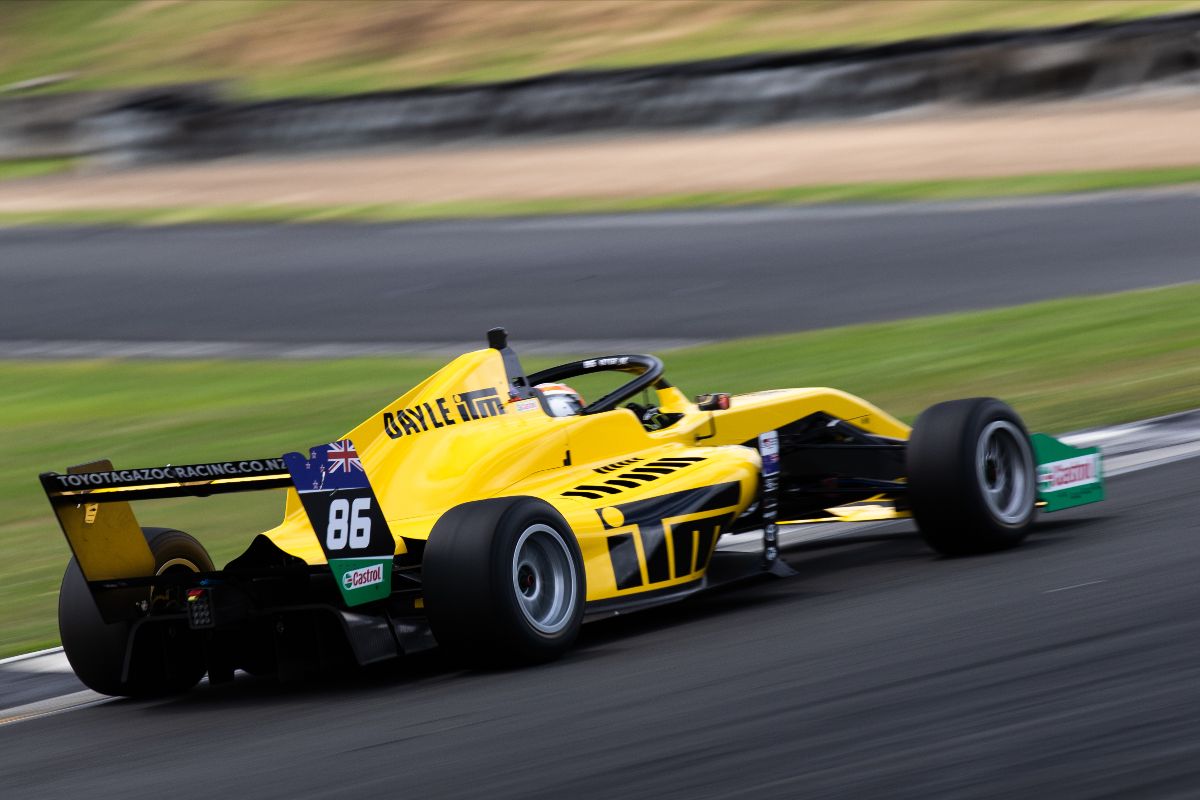 "I've always got on well with Shane, but I'd love to beat him" – Leitch
Dayle ITM racer Brendon Leitch is raring to go at the 66th New Zealand Grand Prix after a successful shakedown of his Toyota FT60 at Hampton Downs.
The former Castrol Toyota Racing Series winner is making a one-off appearance alongside some of New Zealand's biggest motorsport names at the forthcoming Grand Prix, racing in the familiar yellow colours of long time backers Dayle ITM.
The 25 year old has extensive experience in TRS and with the new generation FT60 car having been involved in the development programme. In addition he raced in Asian F3 last year where he used the same Tatuus chassis but with a different engine and tyre combination. It all adds up to what he hopes will be a major challenge for honours at the Grand Prix.
"The test went well and I've learned a lot," he explained. "The Hankook tyres are better overall than the Giti tyres I used in the Asian series and that alone gives me a good idea of where the car will be strong over what is a long race in 28 laps of Hampton Downs international track.
"I have a good idea of where I will go on set up based on the long circuit being slightly different in emphasis than the shorter track but I'll be keeping those ideas to myself as long as I can, even though we all share data in the interests of a close race.
"I'm pretty excited to be racing in the Grand Prix with the names lining up. I've always got on well with Shane but I'd love to beat him as well as the others. There's some major names in the field and one of us is going to walk away with a hat full of awesome racing scalps and ultimate bragging rights."
With more driver announcements due over the next few days before the Grand Prix weekend kicks off on Friday 22nd, the field is shaping up to be one of the best ever Kiwi grids for the GP. With COVID-19 restrictions preventing international drivers from making the trip over to race in New Zealand, it's an all-Kiwi affair.
Leitch and van Gisbergen will slug it out with the likes of Andre Heimgartner, two-time winner Dan Gaunt, four time Bathurst champ Greg Murphy, versatile single seater and GT racer Chris van der Drift and a host of up and coming young guns.
Also on the grid will be 79 year old Kenny Smith, starting his 50th New Zealand Grand Prix, a feat unmatched now and likely for all time in global motorsport.
"It's an impressive grid and all the more so because Kenny's on it making such a significant start. I'm delighted to be part of it and I hope the fans come out to support it. It really is unique and a one-off."