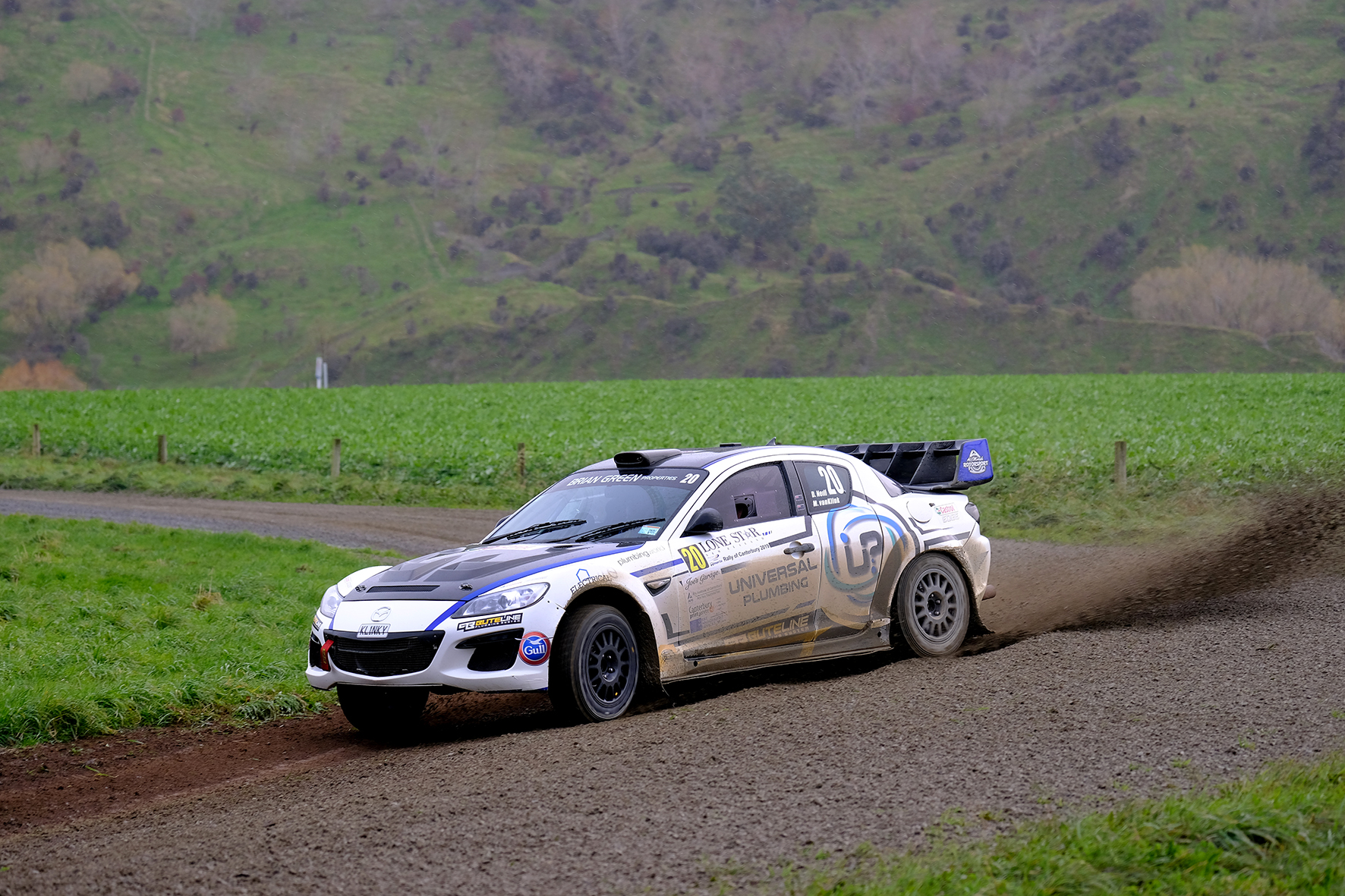 Hunt goes three from three with Canterbury win
Subaru driver Ben Hunt has made it three from three in the Brian Green Property Group New Zealand Rally Championship after winning Lonestar Rally Canterbury on Sunday.
Hunt produced a masterful drive in changing conditions alongside co-driver Tony Rawstorn to win all seven stages that gives him a massive 42-point advantage over Josh Marston in the overall championship standings.
Local driver and last year's winner Marston (co-driver Andrew Graves) was steady and never looked troubled in taking a second consecutive runner-up finish – one minute and eight seconds behind Hunt – while another Canterbury-based driver Job Quantock and co-driver Grant Marra completed the podium in their Skoda AP4 and were given the Dunlop Drive of the Rally as a result.
Phil Campbell completed a steady drive to secure fourth in his Ford Fiesta AP4 while youngster Jack Hawkeswood continued to impress by finishing fifth on his very first visit to the unique Canterbury event.
Marcus van Klink emulated Hunt's achievement by winning the overall 2WD category for the third straight time this season as he eased to victory by almost a minute in his Mazda RX8.
Van Klink, and co-driver Dave Neill, naturally won the open 2WD class ahead of Anthony Jones and Tanya Gwynne's Ford Escort. Veteran driver Dave Strong finished third in his Honda alongside co-driver Bruce McKenzie.
Robbie and Amy Stokes produced a superb afternoon fight back to beat Mike Sheehan and Glenn Goldring in the FIA Group N 2WD category having earlier suffered a puncture. The local pair overturned a half minute deficit on the final stage to win. Sheehan was bravely battling a broken thumb all weekend.
Thomasen and co-driver Gavin Haycock claimed their second Gull Rally Challenge 4WD class win this season in another impressive performance. Sean Haggerty and Sean Sands were second in their Subaru Impreza while championship leaders Matt Adams and Lisa Hudson were third.
Andy Martin and Greg McLeod finished on top in the Gull Rally Challenge 2WD category in their Mazda RX7 ahead of Andrew Gillies and Nathan Pilcher's Toyota Levin while Daph O'Rourke and Brianna Little were third in the Toyota FXGT.
Matt Wright and Stephen Lloyd edged the Phil Collins/Tracy Sparks entry to take out the Stadium Finance Group A Challenge in a terrific battle. Wayne Muckle and Tania Cresswell were third in their Mitsubishi EVO 3.
The championship heads back to the South Island in three weeks for Rally South Canterbury.
Media release: Rally NZ
Photo: Geoff Ridder
Caption: Marcus van Klink won the overall 2WD category for the third straight time this season as he eased to victory by almost a minute in his Mazda RX8.