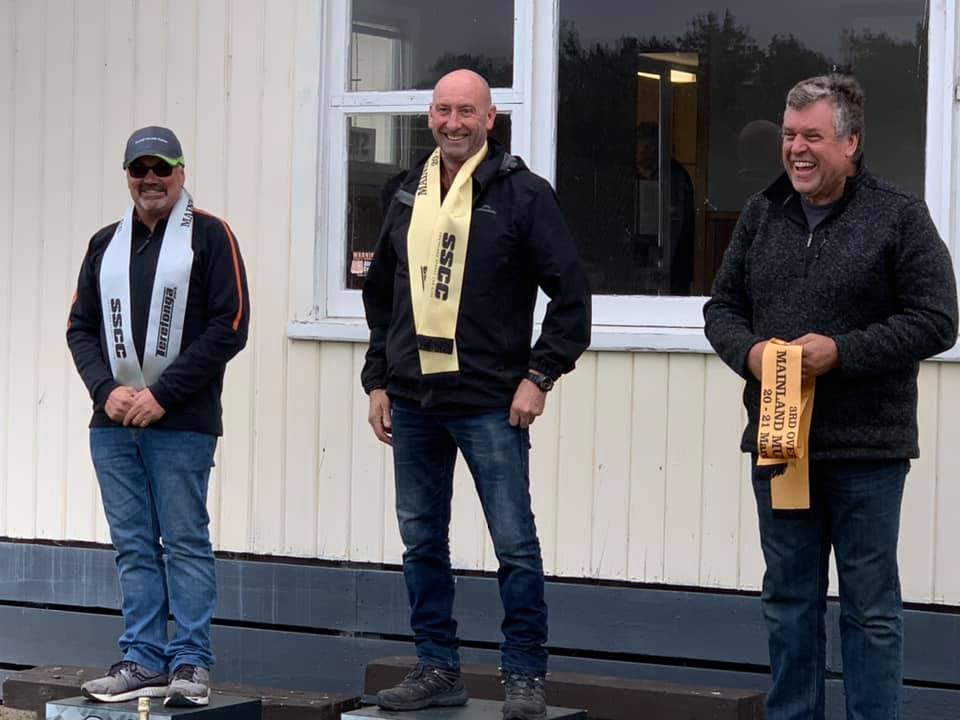 Hepburn returns to happy hunting ground
The Mobil 1 Mainland Muscle Cars share the spotlight with the NZ Super Trucks at the big Southern Thunder race meeting at Teretonga Park over the weekend of 19/20 March and the man of the moment in the Muscle Car field, Timaru driver John Hepburn, is looking forward to it.
Hepburn has had a stunning amount of success in motorsport, winning multiple motorcycle, racing car and even Super Truck titles in a glittering career. His successes include a World Record six replicas from six starts at the famous Isle Of Man TT in 1999 (2 silver/4 bronze) and a New Zealand motorcycle land speed record of 191.08 mph set at Edendale in Southland, ironically only a 20 minute drive from Teretonga Park. He was also a competitor in the BNT V8s Championship when that championship was at its strongest some years ago.
Nowadays Hepburn is a regular in the Mobil 1 Mainland Muscle Car field in his Holden Monaro and over the past year has built a formidable record. "I missed the first two rounds last season after an operation to fuse my ankle, the injury that ended my motorcycle racing career. I have won every round since then, something I am pretty proud of." That is a total of six rounds on the bounce, the final three of last season and the opening three of this season. Included in that is the corresponding event at Teretonga Park last season. Hepburn has high praise for the circuit and southerners in general. "A good day at Teretonga is awesome. It is one of the true circuits from the old days, it has a bit of everything. The other thing I like about it is the spectators. I love them. Southlanders have supported me immensely over the years, even during my land speed record attempt down there. I have a real soft spot for Teretonga and Southland."
While he has built an outstanding record over the past twelve months Hepburn says it has been far from easy and he expects tough opposition at Teretonga, particularly from Craig Gilbert and local driver Brendan Mason in their Camaro's if they are entered. "They leave me for dead in a straight line but I can be an annoying little pest on the twisty bits," he says. It was Mason who broke the class lap record at last year's meeting.
While he competes in the Mobil 1 Mainland Muscle Cars these days former Super Truck racing champion Hepburn still has an involvement with some of the NZ Super Truck racing competitors. "Trucks have been racing at Teretonga Park for many years so it is an awesome part of Southland history too."
The Super Trucks and Muscle Cars will be part of a massive motorsport weekend that will also feature the SS Cup, South Island Formula 1600 Championship, South Island Formula Ford Series, Pre 65 Saloons, NZ 6 Saloons, Noel McIntyre Drainage Club Saloons and Sports & Racing Cars with the annual A1 Auto Services 1 Hour Endurance Race also part of the action.
Tickets for the event are due to go on sale soon at both Auto Centre, Tweed Street, Invercargill and E Hayes & Sons, Dee Street, Invercargill.