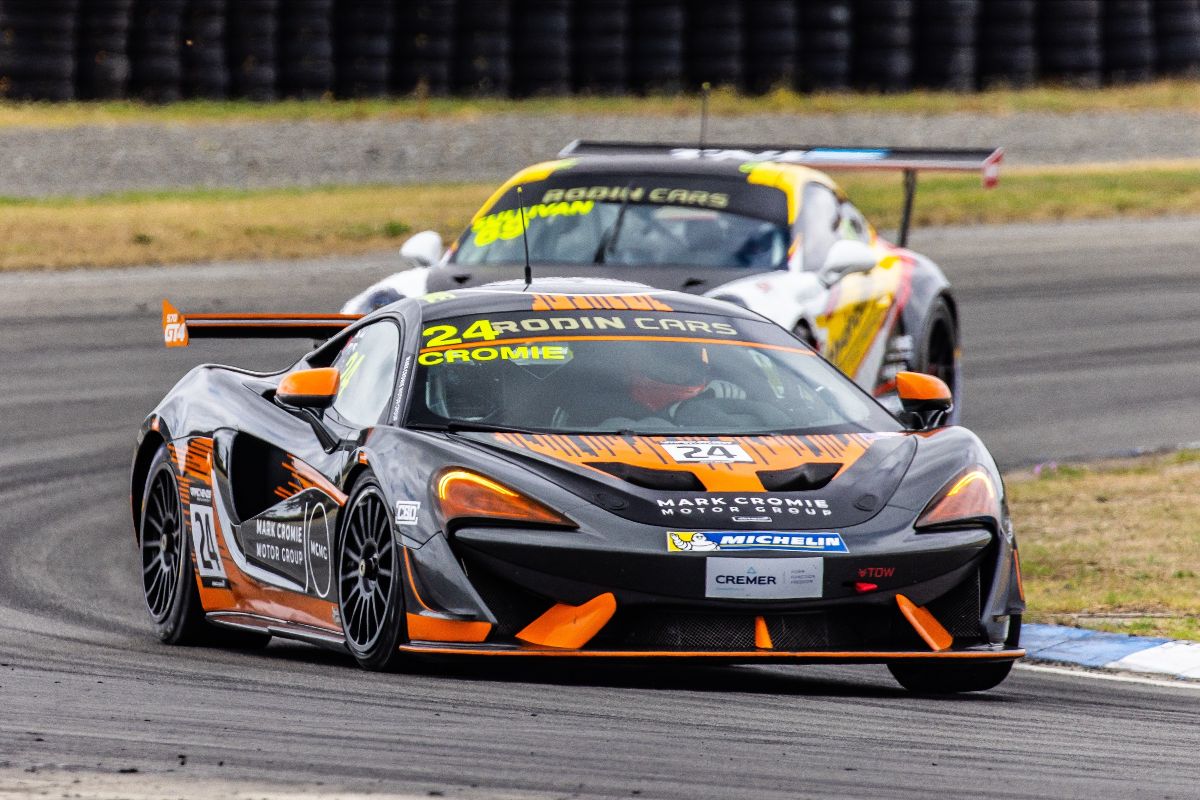 Tight GT4 Showdown Looming in Rodin Cars Super GT
With just one round remaining of the inaugural season of the Rodin Cars Super GT Series, a tight championship battle is forming in the GT4 class.
McLaren 570 driver Nigel Cromie leads the way, from Aston Martin racer Stephen Harrison, who is only 12-points behind in second. Fellow Aston Martin driver Shane Helms only 52 points further behind in third.
For Cromie, a handful of podium finishes including three class race wins has elevated the rookie into the points lead in GT4, however in just his first season of circuit racing, Cromie didn't expect to find himself the leading GT4 runner and challenging for the overall win.
"Definitely didn't expect to be this far up the front! I was really unsure how quickly I would get up to speed in the car. So I am over the moon with the position we are sitting in," says Cromie.
"I've been really happy to get some class wins along with some fastest times in qualifying. I have to thank Mackenzie Motorsport who have basically allowed me to just focus on driving for the season while they make sure the car is on form."
"Not to mention putting the time in to test days also. There has been so much help and expertise available which I think has allowed me to get up to speed faster than I thought."
With three rounds down, and just the final round at Bruce McLaren Motorsport Park in Taupo to go later this month, Cromie is still apprehensive about the task ahead.
"Taupo is going to be a hard one. We need to focus on saving tyres so you can't just drive 100% from the start of the race. But add to that, Stephen has been fast all season, so I'm expecting him to be challenging for the win too.
"There will be a lot more strategy than just trying to use flat out pace I think, so it will likely be very interesting!
The fourth and final round of the Rodin Cars Super GT Series is scheduled for 26/27 March at Bruce McLaren Motorsport Park, Taupo.