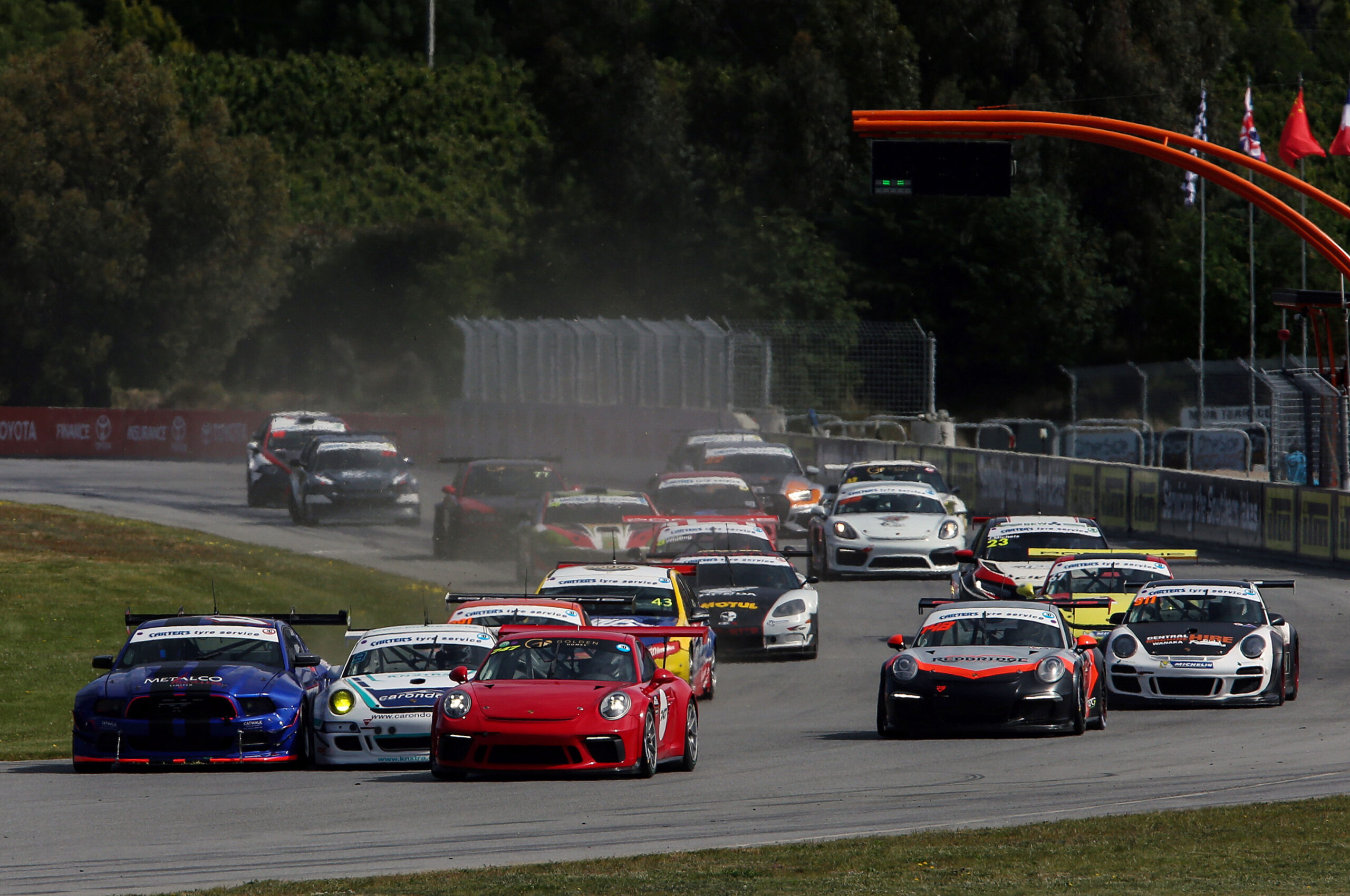 Green light given for Carter's Tyre Service South Island Endurance Series next weekend
The 2021 Carter's Tyre Service South Island Endurance Series opening round is good-to-go at the Highlands Motorsport Park in Cromwell next Saturday 2 October. With Covid-19 level 2 restrictions in place in the South Island, the four-round series will get underway albeit with appropriate restrictions.
"The opening round is 100% on," commented Cate Paddon, South Island Endurance Racing Drivers Club secretary. "While we have had to make changes to our round scheduling, we are now confident that the Series can go ahead. There is such an exciting entry list across all classes in both One and Three-Hour events, so we expect some tremendous racing."
Level-2 Covid-19 restrictions will be in place under the MotorSport NZ 'Back in Motion Plan'. Attendees will be required to 'scan-in' to the event, use of face masks, and social distancing must also be maintained. With Auckland still in level 3, unfortunately, this means that competitors and crews from the district are unable to attend the Highlands event.
"We appreciate this will mean our Auckland competitors will not be able to compete with us, but as we previously mentioned we cannot delay our series any further," said Paddon. "We certainly look forward to welcoming them back when level restrictions allow."
Such is the interest in the One-Hour endurance racing this season that for the first time two separate races will take place incorporating the different race classes. Entry spaces are still available for both One and Three- Hour competitions.
The Highlands Motorsport Park welcomes the return of the Series. Two separate 'level 2' spectator areas will be set up for 100 pre-purchased ticket holders (no gate sales). Fans are welcome to bring their own food and hot drink/water as food vendors will not be available.
The Heart of Racing (THOR) sponsored live broadcast on Sky Sport for the opening round will not be able to take place. Again, Coid-19 restrictions mean that television crews and equipment are unable to travel out of Auckland.
"We have immense respect for the protective levels the country has set to keep us safe and we intend to play our part in stopping the spread," commented Teagan Klein, manager at THOR. "We are disappointed to miss the opening round and we look forward to broadcasting SIERDC's events when COVID-19 restrictions permit."
Practice will take place on Friday 1 October with racing on Saturday 2 October.