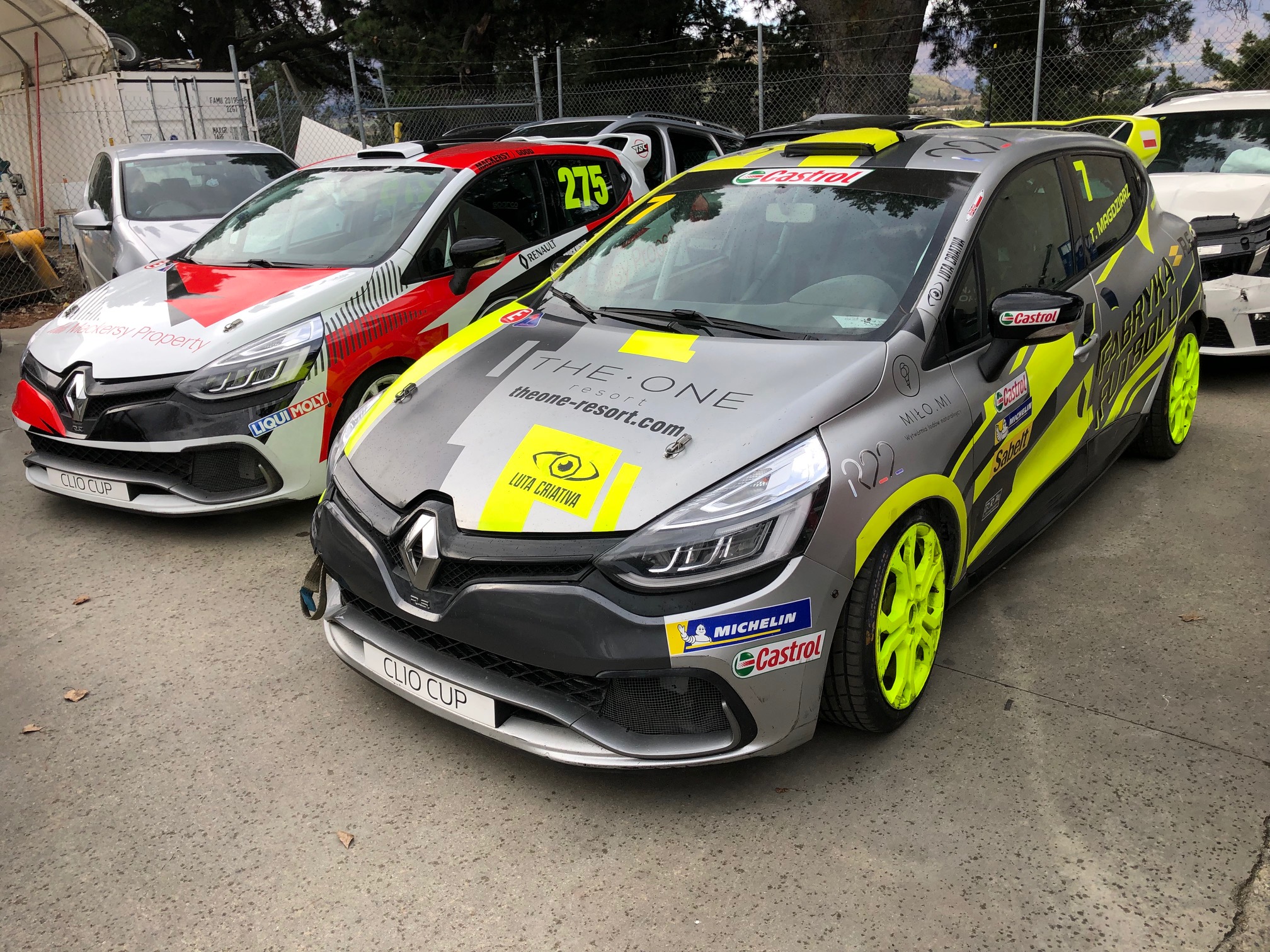 M Developments land three Renault Clio Cup cars in time for the Super Production Series
Three new-to-New Zealand Renault Clio Cup cars have just landed in time for the summer of Super Production racing. Queenstown based M Developments, known for running both VW Golf Cup and TCR cars in endurance racing as well as the TCR and Super Production Championships, have organised the cars out of the (one-make) Central Europe Clio Cup Series. Two have already been purchased for local drivers while a third is currently for sale.
Built by Renault Sport, the factory cars are powered by a 220hp Nissan 1.6 litre turbo engine coupled to a six-speed sequential gearbox. One of the three won the 2020 Central Europe Clio Cup series while the other two finished third and seventh, all with the same Team Bleekemolen.
"It's great to have these cars potentially lining up on the Super Production grid this summer," commented category manager Lindsay Dodd. "These are exactly the type of car that is being attracted to the series."
One of the Renaults will be campaigned in the Three-Hour Carter's Tyre Service South Island Endurance Series by Ron Mackersy and Warren Good before Tim Mackersy takes over and joins the Super Production grid in January.
"The beauty about running a factory car means that you know that they have been properly built and fully developed," commented Ron Mackersy. "Most of the faults have been sorted, upgrades have been made and there shouldn't be any surprises. The main thing is to stick to the maintenance schedule.
"Because of this, we have found in the past competing in the M Development VW Golf Cup cars, that we have finished 100% of our endurance races."
Super Production's new eligibility criteria positions the class for up to 2-litre production race cars such as Renault Clio Cup, Golf Cup, Seat Cup and Mini Challenge along with similar NZ-built cars.
The Super Production category has a New Zealand championship title to go with it and will run on the same grid as the TCR championship with two South Island rounds confirmed – Highlands Motorsport Park, Cromwell, 14-16 January 2022 and the Mike Pero Motorsport Park, Christchurch, 21-23 January 2022 and one North Island round at Pukekohe Park Raceway, Auckland, 4-6 March. All three rounds will be at Speed Works promoted events.