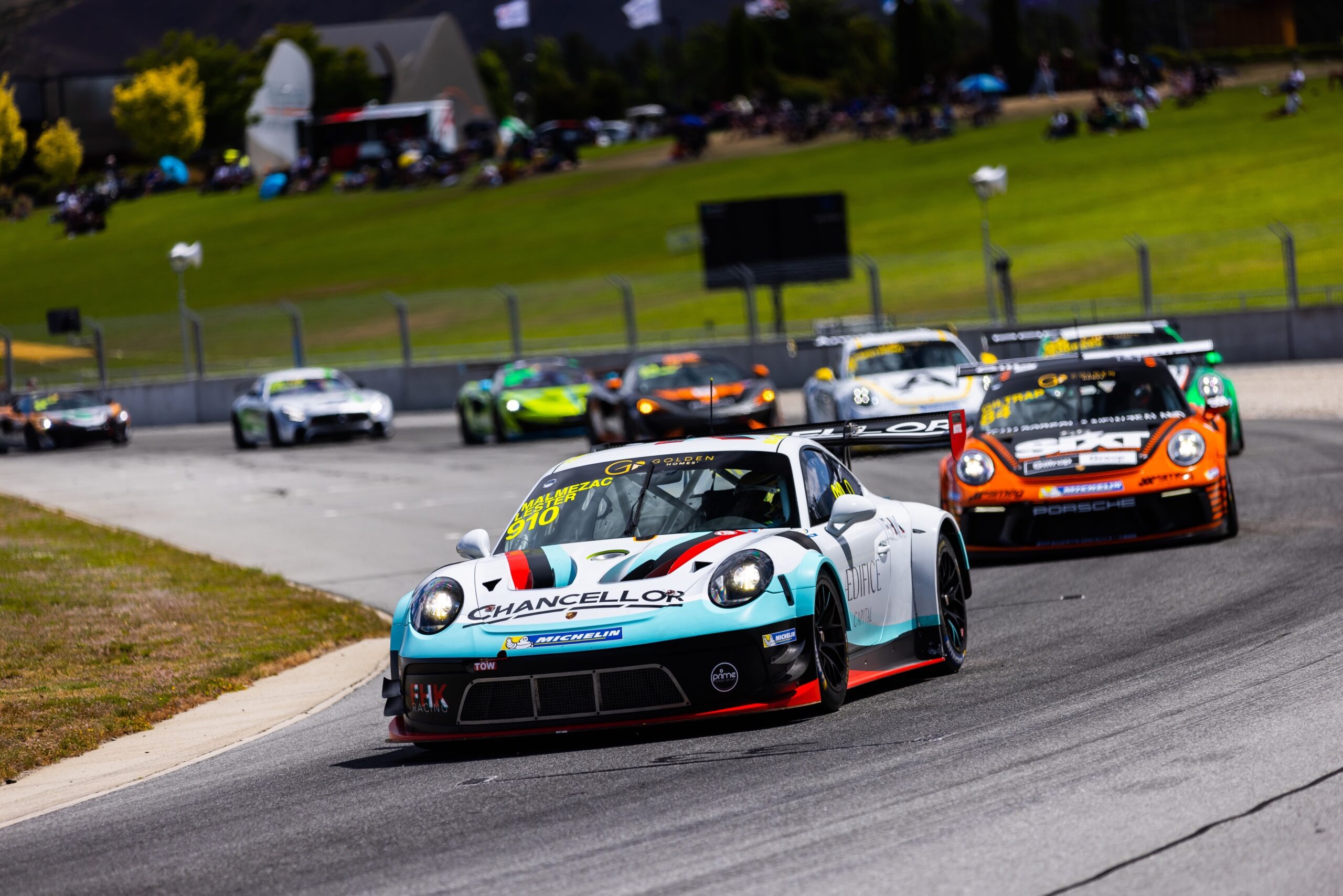 Golden Homes GT NZ Championship Ready to Resume at Hampton Downs
After an action packed opening round at Highlands Motorsport Park in January, the battle for the Golden Homes GT NZ Championship resumes this weekend at Hampton Downs with a 26 car field of GT machines set to tackle the North Waikato Circuit.
In the GT4 Class, Auckland driver Jono McFarlane in his Mercedes-Benz AMG leads the class on 306 points having clinched the one hour race win along with the 30 minute race two win and third in race three at Highlands.
Second place is jointly held down by David Cremer and Jason Liefting who are sharing a McLaren 570S GT4. With the car entered gathering points for the weekend, they sit equal in second on 278. In third sits the pairing of Grant Aitken and Tony Quinn aboard a Porsche Cayman 718 RS on 236 points.
The top five of the GT4 Championship is rounded out by the Ginetta of Allan Sargeant and last year's GT4 winner, McLaren driver Nigel Cromie in fifth.
In the Open Class, the Manthey Racing Porsche pairing of Jono Lester and Heremana Malmezac lead the way 304 points following an impressive display at Highlands. However, this weekend at Hampton Downs, the pairing will split, with Malmezac partnering with team mate Francois Beziac, while Lester will team up with Kieran Doe in the team's other Manthey Porsche.
In second place in Open Class is Porsche racer, Marco Giltrap who accumulated a string of podiums at Highlands on 281 points, while Rick Amstrong also in a Porsche holds down third spot on 265 points.
Then Open Class top five is rounded out by Paul Pedersen on 234 points with Francois Beziac fifth on 223.
The field this weekend for round two of the championship will comprise of 16 GT4 cars. Seven McLaren's will be represented in the hands of Nigel Cromie David Cranna, and the David Cremer/Jason Liefting combo.
Having debuted at Highlands, Rudy Van Het Wout is back for round two, with David Rogers and Brian Green combining in another McLaren.
Todd Bawden will now campaign his McLaren for the full season having elected not to race his new Ferrari in the open class this season. Having been absent from round one, Brent Forman returns in his McLaren this weekend.
Representing German engineering, Jono McFarlane lines up in his Mercedes AMG GT4 and will be joined by another, that of Glenn Cotterill.
Stephen Harrison will field his Aston Martin Vantage GT4, and Joel Giddy will make his debut in a similar Aston Martin machine.
Allan Sargeant enters his Ginetta G55 again, and Steve Scoles will debut his new Ginetta G56 machine with its arrival having been delayed in time for round one at Highlands last month.
A trio of Porsche Cayman GT4's will be on track at the hands of John Buchanan, and the pairing of Oliver Saxton and James Paterson. As too will title contenders Grant Aitken and Tony Quinn aboard Aitken's Cayman GT4 RS.
Joining the fast Manthey Racing Porsche's of Beziac/Malmezac and Doe/Lester will be the Ferrari 488 Challenge of Wayne Leach who in turn had a wild weekend at Highlands.
Paul Southam and Rob Steele return for round two following a frustrating weekend at Highlands which included an engine failure in their Porsche.
Look for other Porsche 991 cars from Luke Manson, Rick Armstrong, Paul Pedersen and Marco Giltrap. Keep an eye out for Pirelli Porsche Championship leader Regan Scoullar aboard an older Porsche 997, the Wellington teenager making his debut in the championship this weekend.
Also a debutant this weekend will be the Lamborghini Super Trofeo of Rob Anderson, making his first appearance in the Championship. He will be joined in the car by Gene Rollinson.
Each round of the GT NZ Championship will feature two 30-minute races along with one 60-minute race with a compulsory pit stop. There will be the option of one or two drivers per car with the 60-minute race also worth double points.
To ensure parity in each of the different classes of racing, there will be a Balance of Performance criteria added to each of the races. The BOP will be implemented during the compulsory pit stop and the length of pit stop will be determined using qualifying times as well as previous race results.
Coverage of the GT New Zealand Championship will be broadcast live on Sky Sport on Saturday from 10am, and 8.30am on Sunday. It will also be broadcast on TV3 live from 1pm on Sunday.