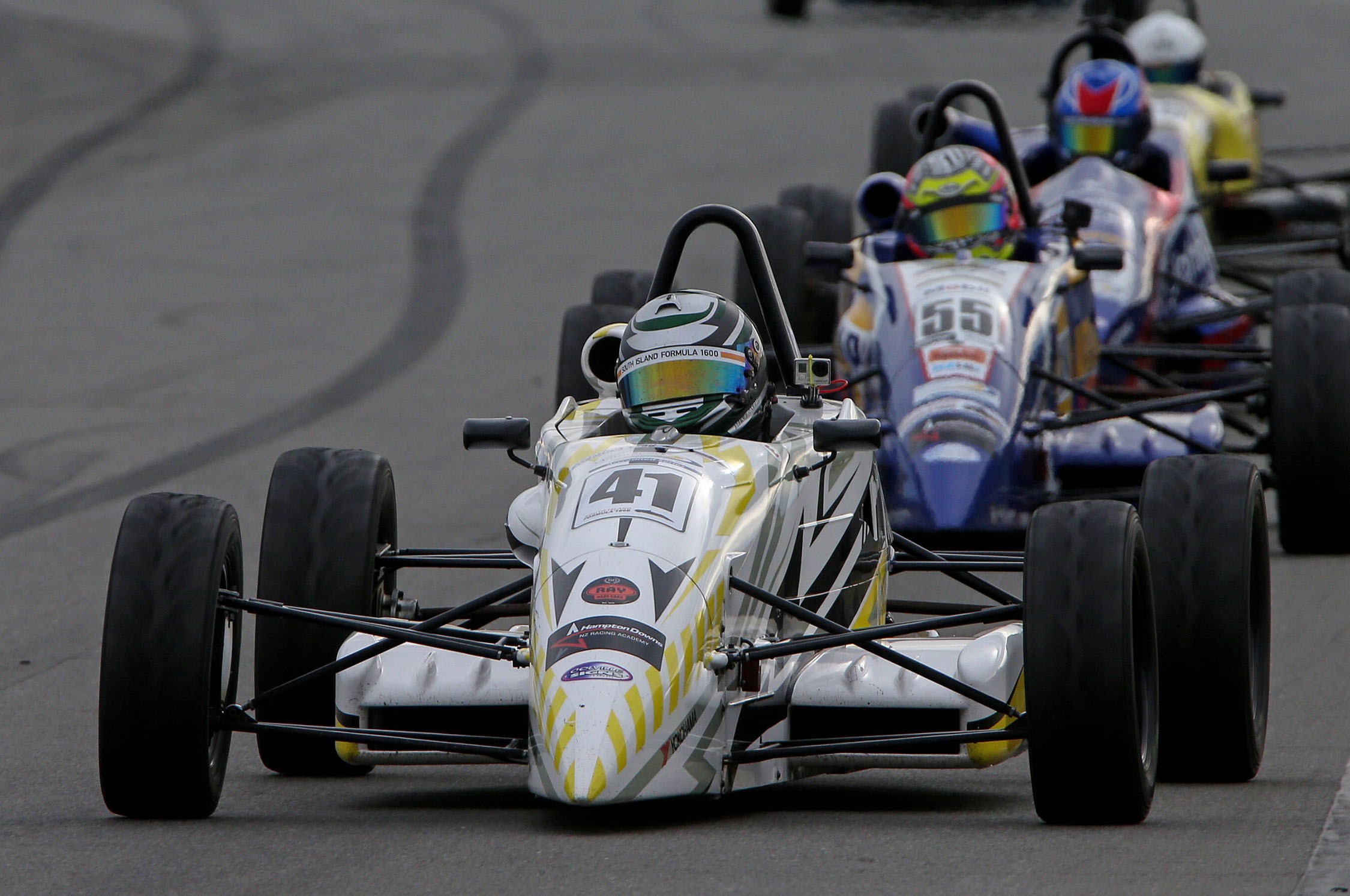 Trophies on the line as NAPA Auto Parts 2023 NZ Formula Ford Championship set to go
The 2023 New Zealand Formula Ford Championship is set to get underway at Hampton Downs this weekend, with three trophies up for contention. The four-round title decider will see two meetings in the North and two in the South Island with a total of sixteen races. This weekend also doubles as the fifth round of the 2022/23 Giltrap Group North Island Formula Ford Series (NIFF) and over 20-cars are expected on the grid in support of the 2023 New Zealand Grand Prix.
On board for their second year with the category is naming rights sponsor NAPA Auto Parts. After a successful 2022 championship, the company has made the commitment for 2023 along with their sponsoring a 'Driver of the Day' award at each of the South and North Island Series. Also joining the team of sponsors is Ford New Zealand who come on board as a supplier to the category.
Along with both the overall NZ Formula Ford title and Class titles, three trophies are also in contention. The Morrie Smith Memorial Trophy will be awarded to the driver who gains first place in the final race of the opening round of the championship. Morrie Smith, father of NZ motor racing legend Ken Smith who, as a Formula Ford ambassador, wants the aspiring competitors to know that this is a category that you can compete in and be competitive as a family team.
The Ron Frost Memorial Trophy will be awarded to the driver who gains first place in the final race of the second round of the championship. Frost was instrumental in developing international motorsport in New Zealand through both the Tasman series and in rallying.
The Stephen Gillard Memorial Trophy will be awarded to the highest place 'Rookie' of the championship. Gillard was instrumental in resurrecting North Island Formula Ford as well as at a national level and contributing his time and car to young aspiring Formula Ford racers.
Drivers will face two 10-lap and one 12-lap races this weekend with a $1,010,10 cash prize for fastest qualifier provided by the Hampton Downs NZ Racing Academy which also provides a travel fund for both North and South Island series. NAPA Auto Parts are also providing a $230 trade voucher for the North Island Series 'Driver of the Day' as well as cash-prize for each South Island Series round.
The second NZFF round takes place the following weekend in Taupo (10-12 February) with the first of two South Island rounds at Teretonga Park, Invercargill (18/19 March) and the final meeting in Christchurch 25/26 March 2023, in conjunction with the Yokohama South Island Formula Ford Series.