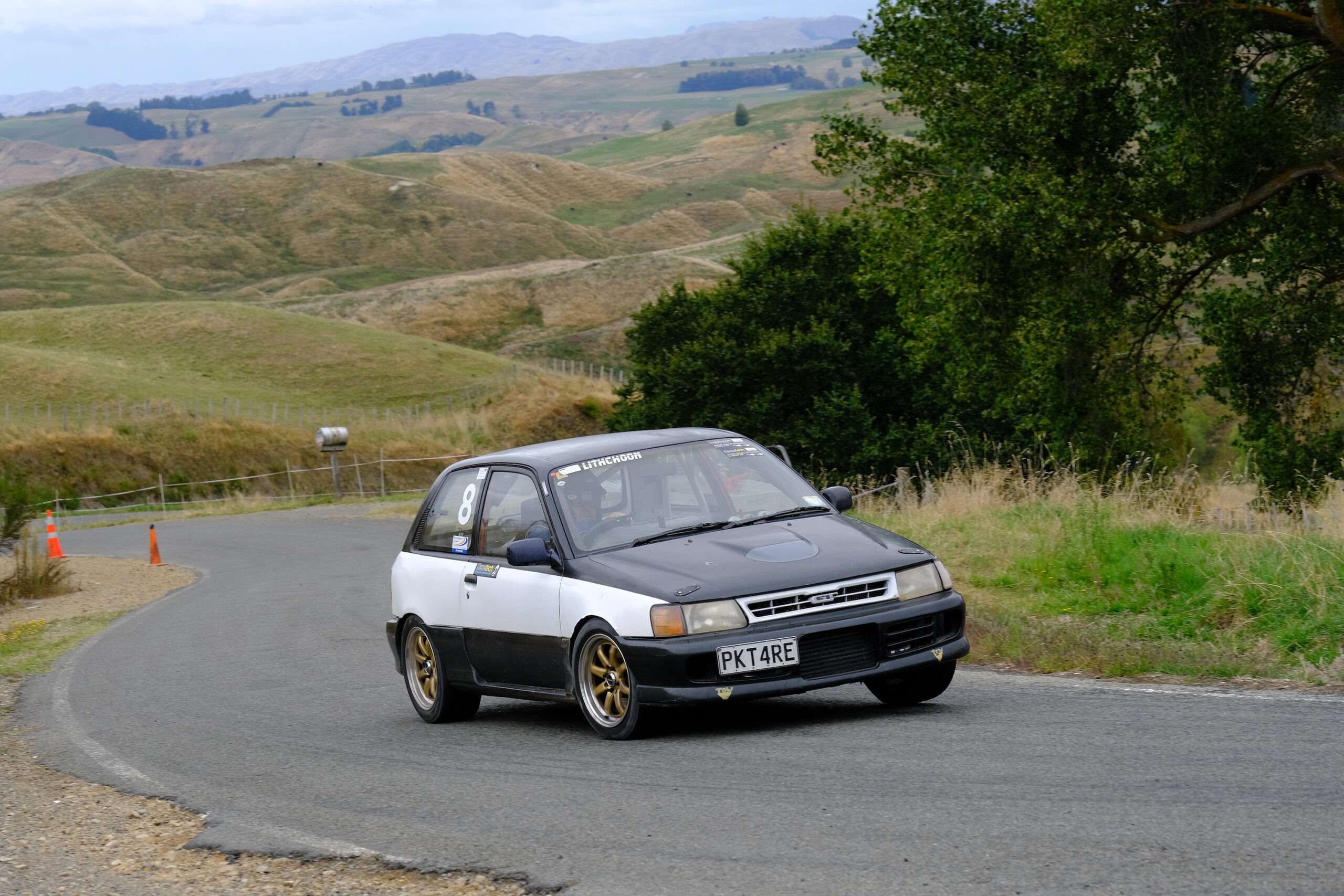 2023 NZ Hillclimb Championship confirmed with backing of WinmaX
The MotorSport New Zealand Gold Star Hillclimb Championship returns in 2023 with a unique, one-weekend shootout for the title taking place over the weekend of 18 and 19 March in Lawrence, Otago, thanks to the support of WinmaX Brakes.
The NZ Hillclimb Championship is one of just a handful of prestigious Gold Star titles run under the auspices of the sport's governing body, MotorSport New Zealand. While typically a multi-event championship with several qualifying rounds, for 2023 the title of NZ Gold Star Hillclimb Champion will go to the outright winner of the two-day event.
The organising club, the South Otago Car Club, is working closely with Kiwi rally star Hayden Paddon who imports and distributes the high spec, Japanese-made WinmaX Brakes via his business Paddon Rally Group.
"ClubSport is essentially the grassroots of motorsport in New Zealand," says Paddon. "These club events are where virtually every competitor hones their skills, whether they prefer tarmac or gravel, and continue onto the international stage or compete in club events throughout their motorsport career. It's vital that our motorsport scene continues to have a thriving array of club-run events for our competitors to enjoy.
"Under the WinmaX banner, we're happy to play our small part in making sure the NZ Gold Star Hillclimb Championship takes place in 2023. It's an honour to win a MotorSport New Zealand Gold Star title and I'm sure the outright winner of this event will have earned it after two days of intense hillclimb competition."
Elton Goonan, CEO of MotorSport New Zealand, says there have been extra challenges in organising the NZ Hillclimb Championship this year, prompting the new format.
"But thanks to Glenn Howden and our ClubSport Advisory Commission members, South Otago Car Club and WinmaX Brakes, this event is now organised and ready for entries to open on 10 February," says Goonan.
"We hope to see plenty of competitors take the opportunity to compete for a prestigious Gold Star title and enjoy a great weekend of motorsport on some epic Otago roads."
The 2023 WinmaX New Zealand Gold Star Hillclimb Championship title will be contested using a two-part format. On Saturday, competitors tackle a tarmac hillclimb on Tuapeka West Road and on Sunday, they face a gravel hillclimb on Reserve Road near Konini.
The South Otago Car Club opens entries for the one-off New Zealand Gold Star Hillclimb Championship event on 10 February. There are classes for four-wheel-drive, two-wheel-drive and Cross Cars (see Schedule XC). The combined points across both days of competition will determine the class champions and the outright New Zealand Gold Star Hillclimb Champion.
Competitors interested in receiving the event regulations are advised to contact the South Otago Car Club Secretary via the club's website, https://socc1.weebly.com/.