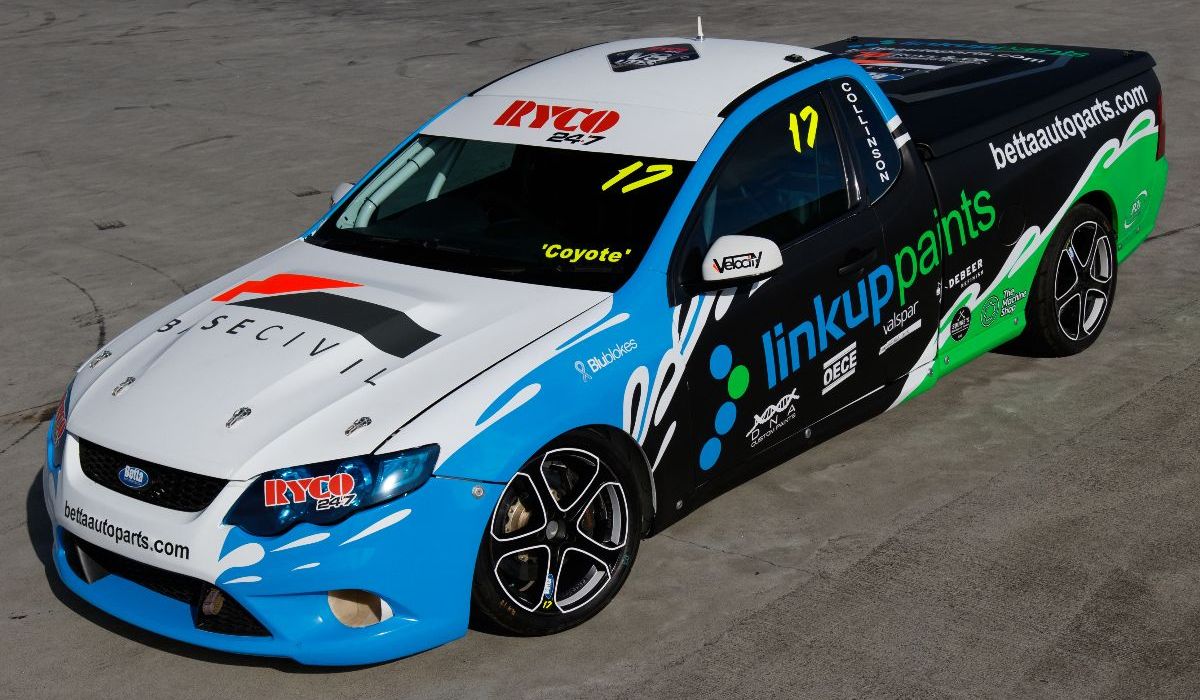 Glen Collinson launches 2019-2020 campaign
Hamilton's Glen Collinson will be back this season racing in the RYCO 24•7 V8 Utes Championship in Panorama Motorsport's Ford Falcon FG – but the popular race winner and championship contender is also eyeing up other drives in New Zealand ahead of the coming season.
Collinson, who also raced in the Suzuki Swift Series, will be entering his fifth straight season of V8 utes and is keen to look at racing opportunities outside of the championship. Panorama is adding the finishing touches to its V8 Supercar-powered Ford Focus and Collinson could drive the car in selected rounds of the New Zealand Superlap Series or even in TradeZone GT1/2.
"The priority will be another crack at the V8 Utes title and we're all focused on the first two rounds of that to see how we stack up in what looks like a big and competitive field," he explained.
"But there are a few other options and doing the enduro reminded me how much I enjoy my racing and how much fun a good field of diverse racing cars can be. There are lots of things happening in the local scene right now and the Focus is always there in the background, but for now at least it'll be the Falcon again."
The Ford, the only New Zealand built Falcon racing ute, will be resplendent this season in the colours of long-time backers Link Up Paints, Ruys & Co., Betta Autoparts and new sponsor Base Civil.
Collinson got back into the racing groove during last weekend's New Zealand Endurance Championship final in the one hour race, shaking down the Falcon ahead of the first round of the utes championship which begins at Pukekohe Park over the weekend of November 30th-December 1st.