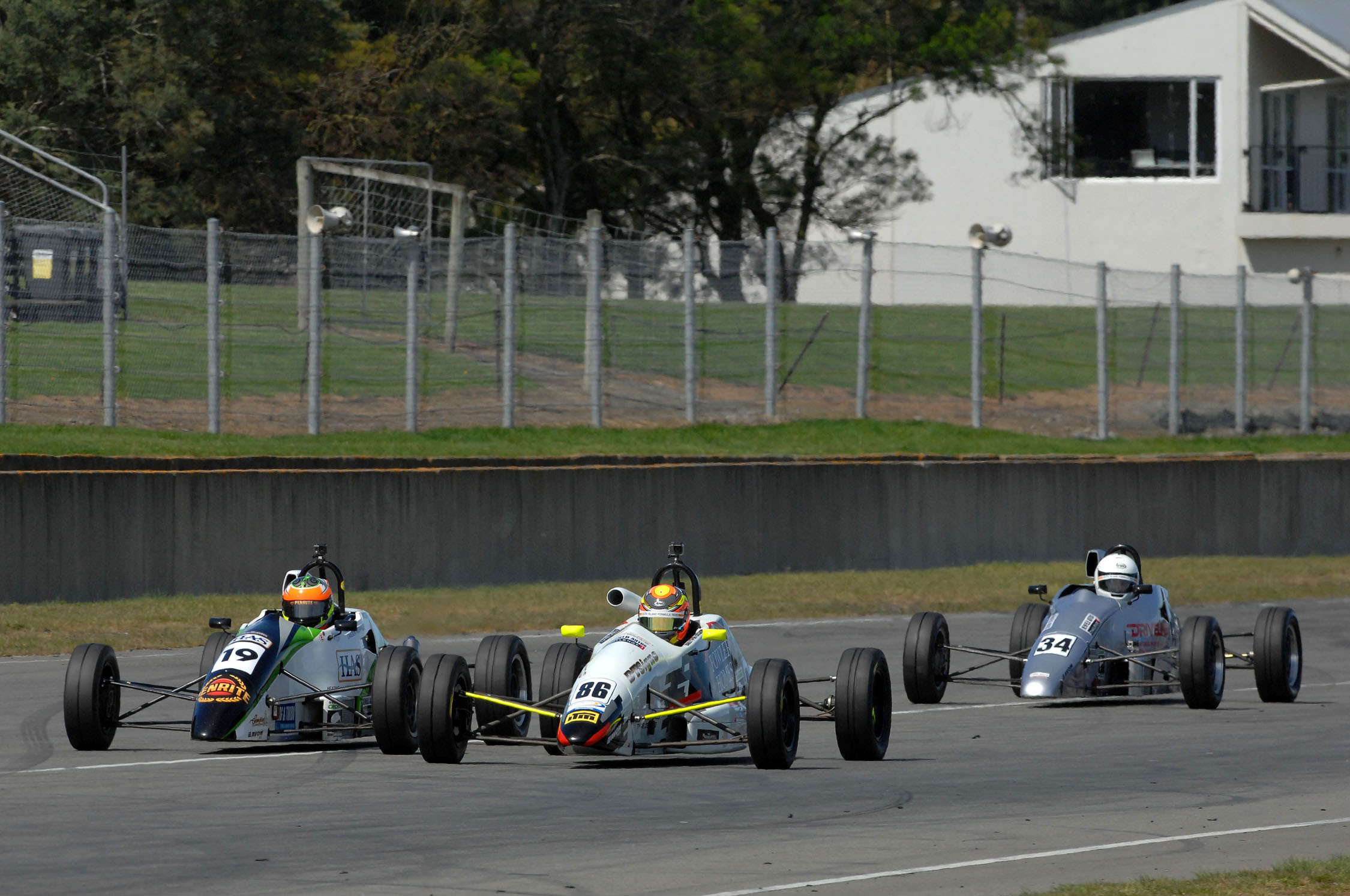 Leading Formula 1600 drivers and returning stars to compete for Wigram Cup this weekend
A bumper field of 30 cars will compete this weekend for the prestigious Wigram Cup at the third round of the 2019/20 South Island Formula 1600 Championship. The Canterbury Car Club Wigram Revival meeting has attracted some top competition with current national Formula Ford championship leader James Penrose (Stealth RF93) making a welcome return to the southern competition. Defending two-time trophy winner Auckland's Josh Bethune (Ray GR17) also makes a one-off appearance as he seeks to win the Wigram Cup for a third consecutive year.
Penrose won the round last season, but it was Bethune who won the 12-lap Wigram Cup feature race from American Spike Kohlbecker with Zac Stichbury third and Penrose fourth.
While the welcome boost of entrants and top competition may be an added attraction for spectators, Christchurch's Bailey Paterson (Stealth), Dunedin's Cameron Freeman (Van Diemen RF92), rookie Zac Christensen (Van Diemen RF92) and Jack Noble-Adams (Stealth) will continue to fight for the top of the South Island championship leader board. Paterson has a 43-point lead over Freeman, but it is Jack Noble-Adams who proved quickest at the previous round in Timaru a fortnight ago. Noble-Adams took his first pole-position and race win before an oil-leak issue side-lined him for the final two races that weekend.
In third place overall, Christensen has excelled in his first season in the category but is being pursued by Anna Collins (Stealth) who has shown consistent form across the first six races.
Returning to his home track is 1990/91 NZ Formula Ford champion Andy McElrea. McElrea will be driving the Van Diemen RF 88 that he won the title with 18-years ago. Also joining him on the grid will be Tim Miles (Van Diemen RF92) and Nigel Barclay (Van Diemen) who also competed with McElrea back in the '90s. Miles currently competes in the Australia Porsche Carrera Cup Championship.
Six North Island entrants will line up on the grid. Katikati's Kim Crocker (Ray GR14) will be joined by Wellington's Keith Miller (Van Diemen RF01) and Aucklanders Josh Bethune, Tony Graham (Stealth), Tony Fitzpatrick (Stealth) and SIFF regular Grant Campbell (Van Diemen RF03).
The Wigram Cup was first competed for in 1998 with Leroy Stevenson (Van Diemen) the first winner. The Cup was introduced by The Motor Racing Club for championships of significance with the Lady Wigram Trophy set aside for the top national single seater category such as the Toyota Racing Series.
The three-day Wigram Revival meeting will see Formula 1600 category competing alongside OSCAR, Classic Saloons, Formula Libre, Mainland Muscle Cars, Mini7, NZ Six, SS Cup, VCC and 2KCup. Friday is practice day while qualifying and race one will take place on Saturday. Sunday will see two races with the 12-lap feature Wigram cup race set to go at 4pm.