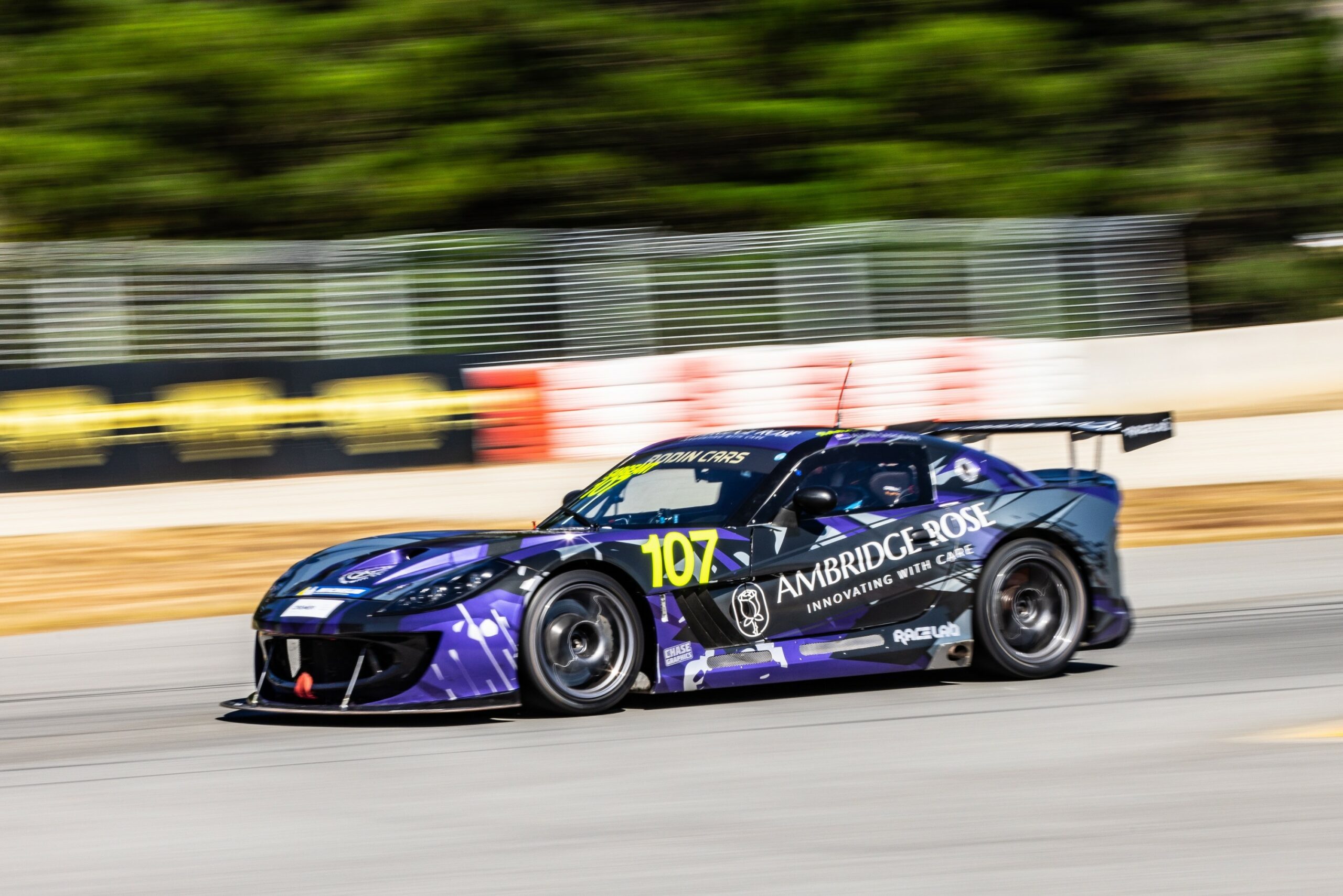 Ginetta GT4 and Sargeant Return for New Season
Allan Sargeant will line up for the new season of the GT New Zealand Championship in his Ginetta G55 GT4 which gets underway at Highlands Motorsport Park in January.
Sargeant finished a credible sixth place in GT4 in 2022, and with a season under his belt is hopeful of some more good results.
"Although being underpowered against the Aston Martin, McLaren and Mercedes, the Ginetta's lightweight and the aero package makes up for some of the lost horsepower, so we'll see how the season pans out," said Sargeant.
Sargeant's Ginetta will again be run out of the successful Race Labs outfit, the organisation also running a handful of other GT4 cars for the championship.
"It's the same Ginetta G55 GT4 with the V6 370hp engine that I raced last season with the Race Lab boys who are back for another crack too."
No longer a rookie and a season under his belt in the GT4 Championship where he finished 6th overall, Sargeant says his sights are on improved results.
"As a rookie driver at the South Island tracks last year, I'm looking forward to see how I've progressed when we head back to Highlands for the opener in January.
"I'm happy with last year's 6th overall but looking to go better this season and hopefully grab an elusive win!
"The whole GT concept is great for any new, Pro or 'older' driver to show what they can do against similar cars in multiple race formats."
The 2023 GT New Zealand Championship will consist of a four-round series over three months commencing January 13-15 at Highlands Motorsport Park in Cromwell. This will be followed by the second round with the New Zealand Grand Prix at Hampton Downs on February 3-5, before heading to Taupo on March 17-19. The final round will be at Manfeild on April 14-16.