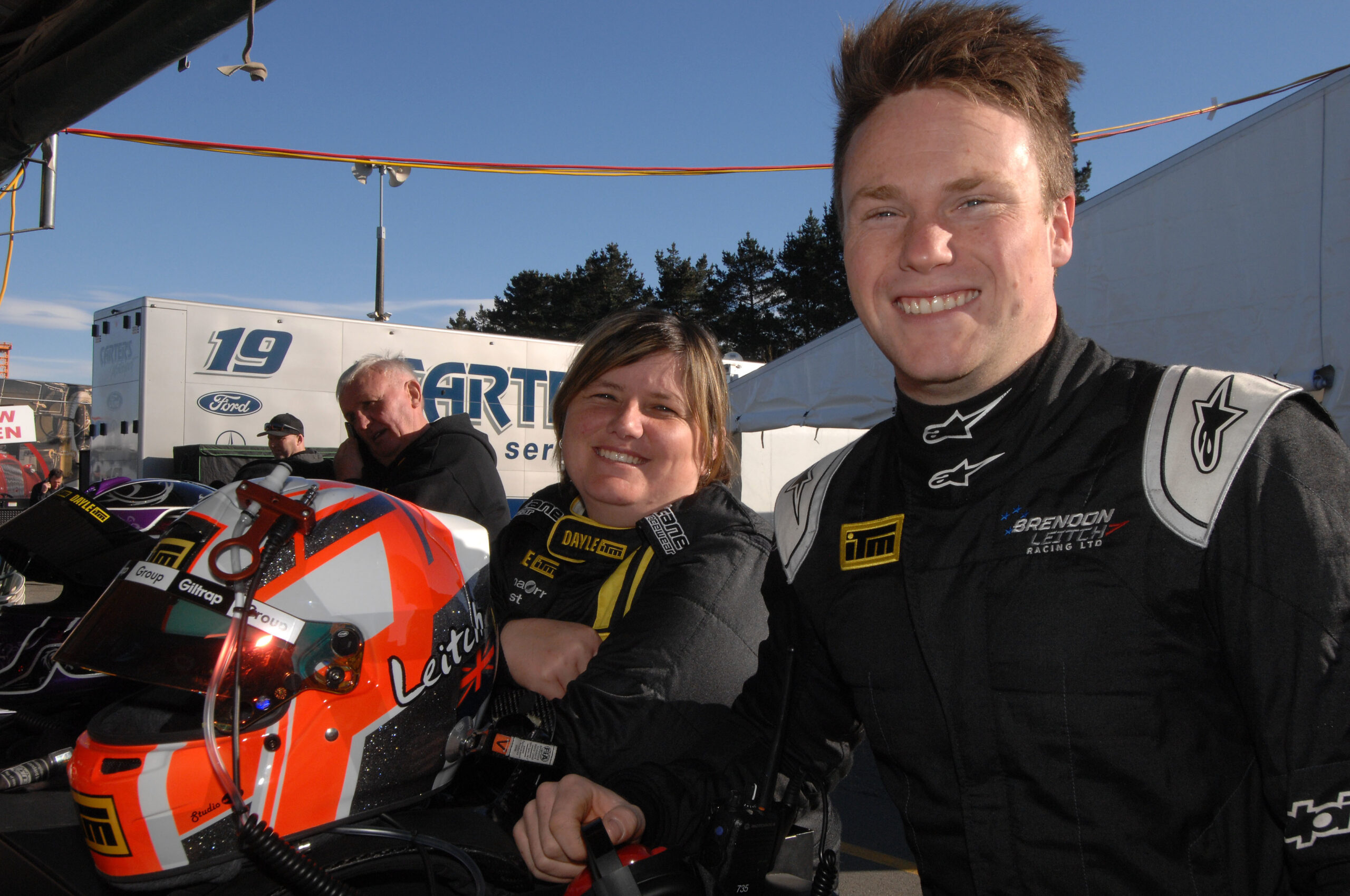 Giant killers reflect on outstanding SIES campaign
Never bring a knife to a gun fight. It's an old adage and one which could easily apply to many racing scenarios when you pit an older car against younger and more refined machinery.
Dayle ITM director and one of motorsport's most enthusiastic servants, Deborah Day, knew exactly that when she signed on the dotted line to secure the Ben Byers-owned first generation GT3 Audi R8 for the South Island Endurance Series.
The wild winged car, after all, sported a specification that first saw the light of day 12 years ago, and a lot has happened to the speed of GT3 cars since then. What the team did have on its side, however, was a fierce 'never say die' attitude to its racing and a couple of great drivers in Brendon Leitch and Christina Orr-West.
The super-fast and vastly experienced Orr West had raced the car with Byers last season and Leitch was relatively fresh from an international campaign as a works Lamborghini driver in the Supertrofeo Asia. Both had also raced together previously in the South Island series in a – newer – Mercedes GT3.
What it meant was the pieces of the jigsaw were on place for a solid campaign. As a result the team were quietly confident they could take the fight to the opposition, which included both contemporary and brand new GT3 opposition as well as the usual healthy crop of home-engineered and developed Kiwi racing specials, most of which would be capable of putting a V8 Supercar to the sword.
"Yep, we knew we were bringing a knife to a gun fight by the time we got to the first round," explained Day. "But we have an amazing driver combination who think about the end result.
"So we knew that we were always going to be there barring mechanical failure or being taken out. James (Marshall) and the team are supplemented with young guys like Tom (Henman); who's come through the TRS journey with us and their absolute focus on doing the job right has meant that we actually start with a solid advantage over a number of our opposition."
As rivals encountered all the things the team had planned to avoid, so the results came. Third at Teretonga at the opening round, followed up by second at Ruapuna and then a fourth place finish at Levels netted second overall in the title chase, beaten only by the brand new Aston Martin of works driver Alex Riberas and Kiwi drifting star Darren Kelly.
"At the start of the whole thing we joked about a top three result but we were just happy to be out there," explained Leitch. "Leaving Invercargill we started to believe the joke. Even so we knew it would always be a long shot as it was a near impossible task to keep up let alone be right there to take advantaged when the opposition made mistakes.
"But there we were punching above our weight every time. They were worried about us. We were in their heads and – when we could be – in their mirrors too. To come away second overall was stressful, but great. It was hard work, but in our team it was always enjoyable. We've now just got to try and go one better at the national final at Highlands."
The venue for the final is a circuit that Leitch knows like the back of his hand. Both he and Orr-West will be able to hit the ground running and running fast. The circuit should suit their car and their laid back 'get the job done' strategy will serve them well.
"We laugh about it but of course we're deadly serious when we are in the car and we've got a lot out of racing this year in the Audi, particularly because of all the problems in the world and here right now," added Christina.
"The campaign has not only been a highlight of the year, but a definite career highlight for me and I think Brendon too. We really cannot wait to get to Highlands and get stuck in. We'll be in their heads again and going flat out to cause an upset."